Cobble Hill Cinemas
265 Court Street
Brooklyn, NY 11231 United States
Movie info (718) 596-9113
Hidden Figures
(PG)
Rated for thematic elements and some language

Taraji P. Henson, Octavia Spencer
- 2 hr. 7 mins.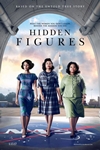 The incredible untold story of Katherine G. Johnson, Dorothy Vaughan and Mary Jackson - brilliant African-American women working at NASA, who served as the brains behind one of the greatest operations in history: the launch of astronaut John Glenn into orbit, a stunning achievement that restored the nation's confidence, turned around the Space Race, and galvanized the world. The visionary trio crossed all gender and race lines to inspire generations to dream big.
Official Site
Trailer
---
Sing
(PG)
Rated for some rude humor and mild peril

Matthew McConaughey, Reese Witherspoon
- 1 hr. 48 mins.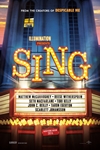 Set in a world like ours but entirely inhabited by animals, Sing stars Buster Moon, a dapper Koala who presides over a once-grand theater that has fallen on hard times. Buster is an eternal optimist-okay, maybe a bit of a scoundrel-who loves his theater above all and will do anything to preserve it. Now facing the crumbling of his life's ambition, he has one final chance to restore his fading jewel to its former glory by producing the world's greatest singing competition.
Official Site
Trailer
---
Rogue One: A Star Wars Story
(PG-13)
Rated for extended sequences of sci-fi violence and action

Felicity Jones, Diego Luna
- 2 hr. 13 mins.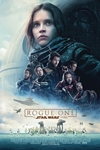 From Lucasfilm comes the first of the Star Wars standalone films, "Rogue One: A Star Wars Story," an all-new epic adventure. In a time of conflict, a group of unlikely heroes band together on a mission to steal the plans to the Death Star, the Empire's ultimate weapon of destruction. This key event in the Star Wars timeline brings together ordinary people who choose to do extraordinary things, and in doing so, become part of something greater than themselves.
Official Site
Trailer
---
Lion
(PG-13)
Rated for thematic material and some sensuality

Dev Patel, Rooney Mara
- 2 hr. 0 mins.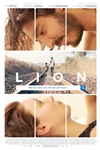 Five year old Saroo gets lost on a train which takes him thousands of miles across India, away from home and family. Saroo must learn to survive alone in Kolkata, before ultimately being adopted by an Australian couple. Twenty five years later, armed with only a handful of memories, his unwavering determination, and a revolutionary technology known as Google Earth, he sets out to find his lost family and finally return to his first home.
Official Site
Trailer
---
Manchester by the Sea
(R)
Rated for language throughout and some sexual content.

Michelle Williams, Kyle Chandler
- 2 hr. 17 mins.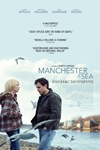 Lee Chandler is a brooding, irritable loner who works as a handyman for a Boston apartment block. One damp winter day he gets a call summoning him to his hometown, north of the city. His brother's heart has given out suddenly, and he's been named guardian to his 16-year-old nephew. As if losing his only sibling and doubts about raising a teenager weren't enough, his return to the past re-opens an unspeakable tragedy.
Official Site
Trailer
---