Cobble Hill Cinemas
265 Court Street
Brooklyn, NY 11231 United States
Movie info (718) 596-9113
This Is Where I Leave You
(R)
Rated for language, sexual content and some drug use

Rose Byrne, Timothy Olyphant
- 1 hr. 43 mins.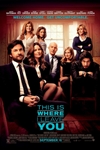 The Altman family doesn't get along, and they haven't all been together in years. But when the patriarch dies, the whole clan is expected to fulfill his final wish and sit Shiva for him for an entire week. Now newly divorced, newly jobless Judd Altman has to travel home to face his dysfunctional family, including his hot-to-trot psychiatrist mom, his sarcastic older brother, his unhappy sister and his too-perfect younger brother in an effort to see if family bonds will prevent them from killing one another.
Official Site
Trailer
---
The Drop
(R)
Rated for some strong violence and pervasive language.

Tom Hardy, Noomi Rapace
- 1 hr. 46 mins.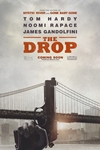 This film takes an inside look at organized crime's use of local New York City bars as money-laundering 'drops'. When lonely Brooklyn bartender Bob Saginowski uncovers a drop of a different sort in the form of a battered pit bull puppy that he rescues from certain death, he comes into contact with Nadia, a mysterious woman hiding a dark past.
Official Site
Trailer
---
Love Is Strange
(R)
Rated for language

Marisa Tomei, John Lithgow
- 1 hr. 38 mins.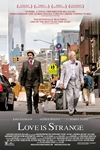 After 39 years together, Ben and George finally tie the knot in an idyllic wedding ceremony in lower Manhattan. But when news of their marriage reaches the Catholic school where George works, he is fired from his longtime job and the couple can no longer afford their New York City apartment. As a temporary solution, George moves in with the two gay cops next door, while Ben moves to Brooklyn to live with his nephew Eliot, Eliot's wife, Kate, and their teenage son. As Ben and George struggle to secure a new apartment, the pain of living apart and their presence in two foreign households test the resilience and relationships of all involved.
Official Site
Trailer
---
The Hundred-Foot Journey
(PG)
Rated for thematic elements, some violence, language and brief sensuality

Helen Mirren, Manish Dayal
- 1 hr. 57 mins.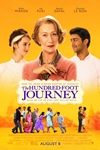 Hassan Kadam is a culinary ingénue with the gastronomic equivalent of perfect pitch. When Hassan and his family, led by Papa, move to a quaint village in the South of France with the grand plan of opening an Indian restaurant in the picturesque countryside, they are undeterred by the fact that only 100 feet opposite stands a Michelin starred classical French eatery. However upon encountering the icy proprietress, Madame Mallory, the Kadam family realise they may have bitten off more than they can chew. Outraged by the new arrivals, Madame Mallory is determined to have their business shut down. As cultures clash and food flies, an all-out war escalates between the two establishments -- until, that is, Hassan's passion and talent for French cuisine begin to enchant Madame Mallory and even she can't deny this young chef could have what it takes to garner even more acclaim for her beloved restaurant. This, along with his new-found friendship with her beautiful sous chef Marguerite, starts to weave a magic between the two cultures and, despite their different tastes, they discover an unlikely recipe for success that surprises them all.
Official Site
Trailer
---
A Most Wanted Man
(R)
Rated for language

Rachel McAdams, Robin Wright
- 2 hr. 1 mins.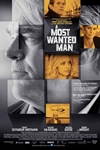 Present day Hamburg: a tortured and near-dead half-Chechen, half-Russian man on the run arrives in the city's Islamic community desperate for help and looking to recover his late Russian father's ill-gotten fortune. Nothing about him seems to add up; is he a victim, thief or, worse still, an extremist intent on destruction? Drawn into this web of intrigue is a British banker and a young female lawyer, determined to defend the defenseless. All the while, they are being watched by the brilliant, roguish chief of a covert German spy unit, who fights to put the pieces together as the clock ticks.
Official Site
Trailer
---
Boyhood
(R)
Rated for language including sexual references, and for teen drug and alcohol use

Patricia Arquette, Ethan Hawke
- 2 hr. 40 mins.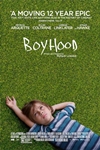 Filmed over 12 years with the same cast, this film is a groundbreaking story of growing up as seen through the eyes of a child named Mason, who literally grows up on screen before our eyes. This drama charts the rocky terrain of childhood like no other film has before. Snapshots of adolescence from road trips and family dinners to birthdays and graduations and all the moments in between become transcendent, set to a soundtrack spanning the years from Coldplay's Yellow to Arcade Fire's Deep Blue. The film is both a nostalgic time capsule of the recent past and an ode to growing up and parenting. It's impossible not to watch Mason and his family without thinking about our own journey.
Official Site
Trailer
---