Cobble Hill Cinemas
265 Court Street
Brooklyn, NY 11231 United States
Movie info (718) 596-9113
Annie
(PG)
Rated for some mild language and rude humor

Jamie Foxx, Quvenzhané Wallis
- 1 hr. 58 mins.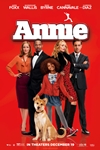 Annie is a young, happy foster kid who's also tough enough to make her way on the streets of New York in 2014. Originally left by her parents as a baby with the promise that they'd be back for her someday, it's been a hard knock life ever since with her mean foster mom Miss Hannigan. But everything's about to change when the hard-nosed tycoon and New York mayoral candidate Will Stacks - advised by his brilliant VP, Grace and his shrewd and scheming campaign advisor, Guy - makes a thinly-veiled campaign move and takes her in. Stacks believes he's her guardian angel, but Annie's self-assured nature and bright, sun-will-come-out-tomorrow outlook on life just might mean it's the other way around.
Official Site
Trailer
---
The Hobbit: The Battle of the Five Armies in 3D
(PG-13)
Rated for extended sequences of intense fantasy action violence, and frightening images

Martin Freeman, Cate Blanchett
- 2 hr. 24 mins.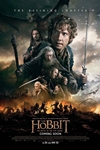 This final battle brings to an epic conclusion the adventures of Bilbo Baggins, Thorin Oakenshield, and the Company of Dwarves. Having reclaimed their homeland from the Dragon Smaug, the Company has unwittingly unleashed a deadly force into the world. Enraged, Smaug rains his fiery wrath down upon the defenseless men, women and children of Lake-town. Obsessed above all else with his reclaimed treasure, Thorin sacrifices friendship and honor to hoard it as Bilbo's frantic attempts to make him see reason drive the Hobbit towards a desperate and dangerous choice. But there are even greater dangers ahead. Unseen by any but the Wizard Gandalf, the great enemy Sauron has sent forth legions of Orcs in a stealth attack upon the Lonely Mountain. As darkness converges on their escalating conflict, the races of Dwarves, Elves and Men must decide: unite or be destroyed. Bilbo finds himself fighting for his life and the lives of his friends in the epic Battle of the Five Armies, as the future of Middle-earth hangs in the balance.
Official Site
Trailer
---
Wild
(R)
Rated for sexual content, nudity, drug use, and language

Reese Witherspoon, Laura Dern
- 1 hr. 55 mins.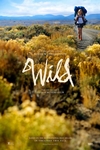 After years of reckless behavior, a heroin addiction and the destruction of her marriage, Cheryl Strayed makes a rash decision. Haunted by memories of her mother Bobbi and with absolutely no experience, she sets out to hike more than a thousand miles on the Pacific Crest Trail all on her own. This film powerfully reveals her terrors and pleasures --as she forges ahead on a journey that maddens, strengthens, and ultimately heals her.
Official Site
Trailer
---
The Hunger Games: Mockingjay - Part 1
(PG-13)
Rated for intense sequences of violence and action, some disturbing images and thematic material

Jennifer Lawrence, Josh Hutcherson
- 2 hr. 3 mins.
Katniss Everdeen is in District 13, after she literally shatters the games forever. Under the leadership of President Coin and the advice of her trusted friends, Katniss spreads her wings as she fights to save Peeta and a nation moved by her courage.
Official Site
Trailer
---
Birdman
(R)
Rated for language throughout, some sexual content and brief violence

Michael Keaton, Zach Galifianakis
- 1 hr. 59 mins.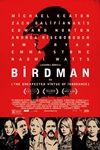 This film is a black comedy that tells the story of an actor - famous for portraying an iconic superhero-as he struggles to mount a Broadway play. In the days leading up to opening night, he battles his ego and attempts to recover his family, his career, and himself.
Official Site
Trailer
---