Cobble Hill Cinemas
265 Court Street
Brooklyn, NY 11231 United States
Movie info (718) 596-9113
Get Out
(R)
Rated for violence, bloody images, and language including sexual references

Daniel Kaluuya, Allison Williams
- 1 hr. 43 mins.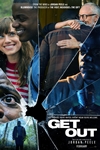 Now that Chris and his girlfriend, Rose, have reached the meet-the-parents milestone of dating, she invites him for a weekend getaway upstate with Missy and Dean. At first, Chris reads the family's overly accommodating behavior as nervous attempts to deal with their daughter's interracial relationship, but as the weekend progresses, a series of increasingly disturbing discoveries lead him to a truth that he could have never imagined.
Official Site
Trailer
---
The Lego Batman Movie
(PG)
Rated for rude humor and some action

Will Arnett, Zach Galifianakis
- 1 hr. 44 mins.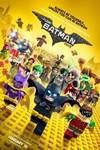 In the irreverent spirit of fun that made "The LEGOŽ Movie" a worldwide phenomenon, the self-described leading man of that ensemble - LEGO Batman - stars in his own big-screen adventure. But there are big changes brewing in Gotham, and if he wants to save the city from The Joker's hostile takeover, Batman may have to drop the lone vigilante thing, try to work with others and maybe, just maybe, learn to lighten up.
Official Site
Trailer
---
Hidden Figures
(PG)
Rated for thematic elements and some language

Taraji P. Henson, Octavia Spencer
- 2 hr. 7 mins.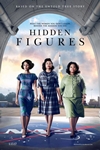 The incredible untold story of Katherine G. Johnson, Dorothy Vaughan and Mary Jackson - brilliant African-American women working at NASA, who served as the brains behind one of the greatest operations in history: the launch of astronaut John Glenn into orbit, a stunning achievement that restored the nation's confidence, turned around the Space Race, and galvanized the world. The visionary trio crossed all gender and race lines to inspire generations to dream big.
Official Site
Trailer
---
La La Land
(PG-13)
Rated for some language

Emma Stone, Ryan Gosling
- 2 hr. 8 mins.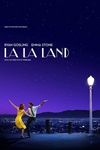 The story of Mia, an aspiring actress, and Sebastian, a dedicated jazz musician, struggling to make ends meet while pursuing their dreams in a city known for destroying hopes and breaking hearts. With modern day Los Angeles as the backdrop, this musical about everyday life explores what is more important: a once-in-a-lifetime love or the spotlight.
Official Site
Trailer
---
Lion
(PG-13)
Rated for thematic material and some sensuality

Dev Patel, Rooney Mara
- 2 hr. 0 mins.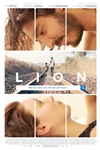 Five year old Saroo gets lost on a train which takes him thousands of miles across India, away from home and family. Saroo must learn to survive alone in Kolkata, before ultimately being adopted by an Australian couple. Twenty five years later, armed with only a handful of memories, his unwavering determination, and a revolutionary technology known as Google Earth, he sets out to find his lost family and finally return to his first home.
Official Site
Trailer
---