Cobble Hill Cinemas
265 Court Street
Brooklyn, NY 11231 United States
Movie info (718) 596-9113
Maps to the Stars
(R)
Rated for strong disturbing violence and sexual content, graphic nudity, language and some drug material

Julianne Moore, Mia Wasikowska
- 1 hr. 51 mins.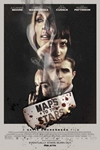 The Weiss family are an archetypical Hollywood dynasty - Dr Stafford Weiss is a psychotherapist whose self-help books have made him a fortune. His wife Cristina is the overbearing mom-ager of their thirteen-year old son, Benjie, a prodigious child star fresh out of drug rehab and their estranged daughter Agatha has recently been released from a psychiatric hospital. Agatha is now back in Hollywood making friends with a wannabe actor/writer limo driver named Jerome and with a new job as PA to one of Stafford's clients - the neurotic and tempestuous actress Havana Segrand, whose dream of reprising her dead mother's starring role from the 1960s is beginning to haunt her.
Official Site
Trailer
---
Fifty Shades of Grey
(R)
Rated for strong sexual content including dialogue, some unusual behavior and graphic nudity, and for language

Jamie Dornan, Dakota Johnson
- 2 hr. 5 mins.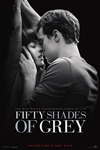 This is the hotly anticipated film adaptation of the bestselling book that has become a global phenomenon.
Official Site
Trailer
---
American Sniper
(R)
Rated for strong and disturbing war violence, and language throughout including some sexual references

Bradley Cooper, Sienna Miller
- 2 hr. 14 mins.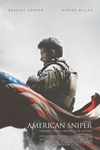 U.S. Navy SEAL Chris Kyle is sent to Iraq with only one mission: to protect his brothers-in-arms. His pinpoint accuracy and courageous exploits earn him the nickname "Legend." However, his reputation is also growing behind enemy lines, putting a price on his head and making him a prime target of insurgents. He is also facing a different kind of battle on the home front: striving to be a good husband and father from halfway around the world. Despite the danger, as well as the toll on his family, Chris serves through four harrowing tours of duty in Iraq, personifying the spirit of the SEAL creed to "leave no one behind". But upon returning to his family, Chris finds that it is the war he can't leave behind.
Official Site
Trailer
---
Still Alice
(PG-13)
Rated for mature thematic material, and brief language including a sexual reference

Kristen Stewart, Julianne Moore
- 1 hr. 39 mins.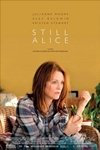 Alice Howland, happily married with three grown children, is a renowned linguistics professor who starts to forget words. When she receives a diagnosis of Early-Onset Alzheimer's Disease, Alice and her family find their bonds thoroughly tested. Her struggle to stay connected to who she once was is frightening, heartbreaking, and inspiring.
Official Site
Trailer
---
The Imitation Game
(PG-13)
Rated for some sexual references, mature thematic material and historical smoking

Benedict Cumberbatch, Keira Knightley
- 1 hr. 54 mins.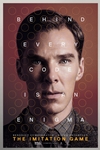 During the winter of 1952, British authorities entered the home of mathematician, cryptanalyst and war hero Alan Turing to investigate a reported burglary. They instead ended up arresting Turing himself on charges of 'gross indecency', an accusation that would lead to his devastating conviction for the criminal offense of homosexuality - little did officials know, they were actually incriminating the pioneer of modern-day computing. Famously leading a motley group of scholars, linguists, chess champions and intelligence officers, he was credited with cracking the so-called unbreakable codes of Germany's World War II Enigma machine. An intense and haunting portrayal of a brilliant, complicated man, this film follows a genius who under nail-biting pressure helped to shorten the war and, in turn, save thousands of lives.
Official Site
Trailer
---
Whiplash
(R)
Rated for strong language including some sexual references

Miles Teller, J.K. Simmons
- 1 hr. 45 mins.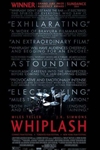 Andrew Neyman is an ambitious young jazz drummer, single-minded in his pursuit to rise to the top of his elite east coast music conservatory. Plagued by the failed writing career of his father, Andrew hungers day and night to become one of the greats. Terence Fletcher, an instructor equally known for his teaching talents as for his terrifying methods, leads the top jazz ensemble in the school. Fletcher discovers Andrew and transfers the aspiring drummer into his band, forever changing the young man's life. Andrew's passion to achieve perfection quickly spirals into obsession, as his ruthless teacher continues to push him to the brink of both his ability-and his sanity.
Official Site
Trailer
---