How to Be Single
(R)
Rated for sexual content and strong language throughout

Dakota Johnson, Alison Brie
- 1 hr. 50 mins.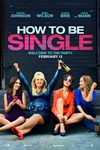 There's a right way to be single, a wrong way to be single, and then...there's Alice. And Robin. Lucy. Meg. Tom. David. New York City is full of lonely hearts seeking the right match, be it a love connection, a hook-up, or something in the middle. And somewhere between the teasing texts and one-night stands, what these unmarrieds all have in common is the need to learn how to be single in a world filled with ever-evolving definitions of love. Sleeping around in the city that never sleeps was never so much fun.
Official Site
Trailer
---
Zoolander 2
(PG-13)
Rated for crude and sexual content, a scene of exaggerated violence, and brief strong lanaguage.

Ben Stiller, Will Ferrell
- 1 hr. 40 mins.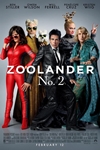 Male models Derek Zoolander and Hansel must investigate a conspiracy after a number of celebrities are assassinated while posing with Zoolander's 'Blue Steel' look.
Official Site
Trailer
---
Hail, Caesar!
(PG-13)
Rated for some suggestive content and smoking

Josh Brolin, George Clooney
- 1 hr. 46 mins.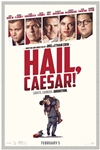 In 1950s Hollywood, Eddie Mannix is Capital Pictures' head of physical production and, most importantly, the studio fixer. His job is to maintain the clean reputation of the company and its stars, keeping them free from controversy. Mannix is advised that studio star Baird Whitlock has disappeared after not showing up for work on the current production of "Hail Caesar, a Tale of Christ's Life." He initially believes Whitlock has been drinking, but receives a call from a group of communists who claim to have kidnapped him and want a ransom. As Mannix gathers the cash, he simultaneously deals with an unhappy director who is working on another project, while innocent young starlet DeeAnna Moran is pregnant and unmarried. Mannix must handle all of this while keeping the gossip columnists off the scent. When Mannix is approached by an aviation company with an offer of a less-hectic, and rather lucrative, job, he must ultimately determine his true skills and passions.
Official Site
Trailer
---
45 Years
(R)
Rated for language and brief sexuality

Charlotte Rampling, Tom Courtenay
- 1 hr. 35 mins.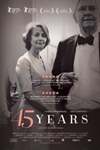 There is just one week until Kate Mercer's 45th wedding anniversary and the planning for the party is going well. But then a letter arrives for her husband. The body of his first love has been discovered, frozen and preserved in the icy glaciers of the Swiss Alps. By the time the party is upon them, five days later, there may not be a marriage left to celebrate.
Official Site
Trailer
---
Anomalisa
(R)
Rated for strong sexual content, graphic nudity and language

Jennifer Jason Leigh, David Thewlis
- 1 hr. 30 mins.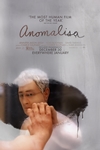 Michael Stone, husband, father and respected author of "How May I Help You Help Them?" is a man crippled by the mundanity of his life. On a business trip to Cincinnati, where he's scheduled to speak at a convention of customer service professionals, he checks into the Fregoli Hotel. There, he is amazed to discover a possible escape from his desperation in the form of an unassuming Akron baked goods sales rep, Lisa, who may or may not be the love of his life.
Official Site
Trailer
---
The Big Short
(R)
Rated for pervasive language and some sexuality/nudity

Christian Bale, Steve Carrell
- 2 hr. 10 mins.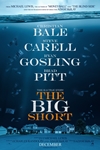 When four outsiders saw what the big banks, media and government refused to, the global collapse of the economy, they had an idea: The Big Short. Their bold investment leads them into the dark underbelly of modern banking where they must question everyone and everything.
Official Site
Trailer
---
Room
(R)
Rated for language

Brie Larson, Jacob Tremblay
- 1 hr. 58 mins.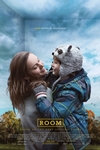 This film is unparalleled celebration of the bond between parent and child. Ma has created a whole universe in 'Room' for 5 year-old Jack, where they have both lived for Jack's whole life. But when Ma decides they have to escape, she risks everything to give Jack the chance to make a thrilling discovery.
Official Site
Trailer
---