Cobble Hill Cinemas
265 Court Street
Brooklyn, NY 11231 United States
Movie info (718) 596-9113
American Sniper
(R)
Rated for strong and disturbing war violence, and language throughout including some sexual references

Bradley Cooper, Sienna Miller
- 2 hr. 14 mins.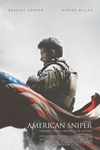 U.S. Navy SEAL Chris Kyle is sent to Iraq with only one mission: to protect his brothers-in-arms. His pinpoint accuracy and courageous exploits earn him the nickname "Legend." However, his reputation is also growing behind enemy lines, putting a price on his head and making him a prime target of insurgents. He is also facing a different kind of battle on the home front: striving to be a good husband and father from halfway around the world. Despite the danger, as well as the toll on his family, Chris serves through four harrowing tours of duty in Iraq, personifying the spirit of the SEAL creed to "leave no one behind". But upon returning to his family, Chris finds that it is the war he can't leave behind.
Official Site
Trailer
---
Selma
(PG-13)
Rated for disturbing thematic material including violence, a suggestive moment, and brief strong language

David Oyelowo, Cuba Gooding Jr.
- 2 hr. 7 mins.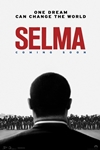 This film is the story of a movement. It chronicles the tumultuous three-month period in 1965, when Dr. Martin Luther King, Jr. led a dangerous campaign to secure equal voting rights in the face of violent opposition. The epic march from Selma to Montgomery culminated in President Johnson signing the Voting Rights Act of 1965, one of the most significant victories for the civil rights movement. This film tells the real story of how the revered leader and visionary Dr. Martin Luther King Jr. and his brothers and sisters in the movement prompted change that forever altered history.
Official Site
Trailer
---
A Most Violent Year
(R)
Rated for language and some violence

Jessica Chastain, Oscar Isaac
- 2 hr. 5 mins.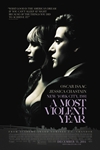 Set during the winter of 1981 -- statistically one of the most crime-ridden of New York City's history -- this drama follows the lives of an immigrant and his family as they attempt to capitalize on the American Dream, while the rampant violence, decay, and corruption of the day drag them in and threaten to destroy all they have built
Official Site
Trailer
---
Inherent Vice
(R)
Rated for drug use throughout, sexual content, graphic nudity, language and some violence

Joaquin Phoenix, Benicio Del Toro
- 2 hr. 28 mins.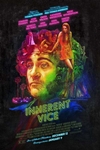 When private eye Doc Sportello's ex-old lady suddenly out of nowhere shows up with a story about her current billionaire land developer boyfriend whom she just happens to be in love with, and a plot by his wife and her boyfriend to kidnap that billionaire and throw him in a loony bin...well, easy for her to say.
Official Site
Trailer
---
The Imitation Game
(PG-13)
Rated for some sexual references, mature thematic material and historical smoking

Benedict Cumberbatch, Keira Knightley
- 1 hr. 54 mins.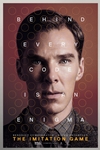 During the winter of 1952, British authorities entered the home of mathematician, cryptanalyst and war hero Alan Turing to investigate a reported burglary. They instead ended up arresting Turing himself on charges of 'gross indecency', an accusation that would lead to his devastating conviction for the criminal offense of homosexuality - little did officials know, they were actually incriminating the pioneer of modern-day computing. Famously leading a motley group of scholars, linguists, chess champions and intelligence officers, he was credited with cracking the so-called unbreakable codes of Germany's World War II Enigma machine. An intense and haunting portrayal of a brilliant, complicated man, this film follows a genius who under nail-biting pressure helped to shorten the war and, in turn, save thousands of lives.
Official Site
Trailer
---
Whiplash
(R)
Rated for strong language including some sexual references

Miles Teller, J.K. Simmons
- 1 hr. 45 mins.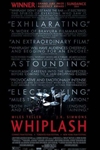 Andrew Neyman is an ambitious young jazz drummer, single-minded in his pursuit to rise to the top of his elite east coast music conservatory. Plagued by the failed writing career of his father, Andrew hungers day and night to become one of the greats. Terence Fletcher, an instructor equally known for his teaching talents as for his terrifying methods, leads the top jazz ensemble in the school. Fletcher discovers Andrew and transfers the aspiring drummer into his band, forever changing the young man's life. Andrew's passion to achieve perfection quickly spirals into obsession, as his ruthless teacher continues to push him to the brink of both his ability-and his sanity.
Official Site
Trailer
---