A Walk in the Woods
(R)
Rated for language and some sexual references

Robert Redford, Nick Nolte
- 1 hr. 44 mins.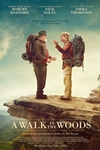 This road trip comedy is about an aging travel writer who decides to hike the 2000-mile Appalachian Trail, accompanied by a long estranged high school buddy he's been avoiding for years. Along the way, the duo face off with each other, nature and an eccentric assortment of characters only to discover that some roads are better left untraveled.
Official Site
Trailer
---
Mistress America
(R)
Rated for language including some sexual references

Lola Kirke, Greta Gerwig
- 1 hr. 26 mins.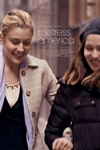 Tracy is a lonely college freshman in New York, having neither the exciting university experience nor the glamorous metropolitan lifestyle she envisioned. But when she is taken in by her soon-to-be stepsister, Brooke – a resident of Times Square and adventurous gal about town - she is rescued from her disappointment and seduced by Brooke's alluringly mad schemes.
Official Site
Trailer
---
The Diary of a Teenage Girl
(R)
Rated for strong sexual content including dialogue, graphic nudity, drug use, language and drinking- all involving teens

Bel Powley, Alexander Skarsgård
- 1 hr. 42 mins.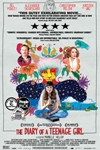 Like most teenage girls, Minnie Goetze is longing for love, acceptance and a sense of purpose in the world. Minnie begins a complex love affair with her mother's boyfriend, "the handsomest man in the world," Monroe Rutherford. What follows is a sharp, funny and provocative account of one girl's sexual and artistic awakening, without judgment.
Official Site
Trailer
---
Ricki and the Flash
(PG-13)
Rated for thematic material, brief drug content, sexuality and language

Meryl Streep, Kevin Kline
- 1 hr. 42 mins.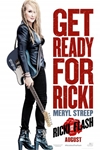 In a film loaded with music and live performance, Ricki Rendazzo is a guitar heroine who made a world of mistakes as she followed her dreams of rock-and-roll stardom. Returning home, Ricki gets a shot at redemption and a chance to make things right as she faces the music with her family.
Official Site
Trailer
---
Shaun the Sheep
(PG)
Rated for rude humor

Justin Fletcher, John Sparkes
- 1 hr. 25 mins.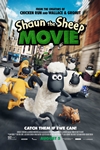 When Shaun decides to take the day off and have some fun, he gets a little more action than he bargained for. A mix up with the Farmer, a caravan, and a very steep hill lead them all to the Big City and it's up to Shaun and the flock to return everyone safely to the green grass of home.
Official Site
Trailer
---
Phoenix
(PG-13)
Rated for some thematic elements and brief suggestive material

Nina Hoss, Nina Kunzendorf
- 1 hr. 38 mins.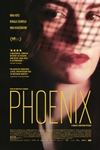 A spellbinding mystery of identity, illusion, and deception unfolds against the turmoil of post-World War II Germany in the stunning new film from acclaimed director Christian Petzold. Nelly, a German-Jewish nightclub singer, has survived a concentration camp, but with her face disfigured by a bullet wound. After undergoing reconstructive surgery, Nelly emerges with a new face, one similar but different enough that her former husband, Johnny, doesn't recognize her. Rather than reveal herself, Nelly walks into a dangerous game of duplicity and disguise as she tries to figure out if the man she loves may have been the one who betrayed her to the Nazis.
Official Site
Trailer
---
Trainwreck
(R)
Rated for strong sexual content, nudity, language and some drug use

Amy Schumer, Bill Hader
- 2 hr. 2 mins.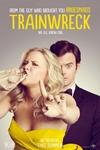 Since she was a little girl, it's been drilled into Amy's head by her rascal of a dad that monogamy isn't realistic. Now a magazine writer, Amy lives by that credo - enjoying what she feels is an uninhibited life free from stifling, boring romantic commitment - but in actuality, she's kind of in a rut. When she finds herself starting to fall for the subject of the new article she's writing, a charming and successful sports doctor named Aaron Conners, Amy starts to wonder if other grown-ups, including this guy who really seems to like her, might be on to something.
Official Site
Trailer
---