Cobble Hill Cinemas
265 Court Street
Brooklyn, NY 11231 United States
Movie info (718) 596-9113
Blinded by the Light
(PG-13)
Rated for thematic material and language including some ethnic slurs

Viveik Kalra, Kulvinder Ghir
- 1 hr. 58 mins.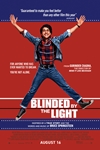 "Blinded by the Light" is a joyful story of courage, love, hope, family and the unique ability of music to lift the human spirit. The film tells the story of Javed (Viveik Kalra) a British teen of Pakistani descent, growing up in the town of Luton, England, in 1987. Amidst the racial and economic turmoil of the times, he writes poetry as a means to escape the intolerance of his hometown and the inflexibility of his traditional father. But when a classmate introduces him to the music of The Boss, Javed sees parallels to his working-class life in Springsteen's powerful lyrics. As Javed discovers a cathartic outlet for his own pent-up dreams, he also begins to find the courage to express himself in his own unique voice.
Official Site
Trailer
---
Where'd You Go, Bernadette
(PG-13)
Rated for some strong language and drug material

Cate Blanchett, Billy Crudup
- 1 hr. 44 mins.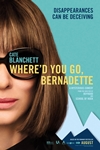 Based on the runaway bestseller, Where'd You Go, Bernadette is an inspiring comedy about Bernadette Fox (Academy Award winner Cate Blanchett), a loving mom who becomes compelled to reconnect with her creative passions after years of sacrificing herself for her family. Bernadette's leap of faith takes her on an epic adventure that jump-starts her life and leads to her triumphant rediscovery.
Official Site
Trailer
---
Dora and the Lost City of Gold
(PG)
Rated for action and some impolite humor

Isabela Moner, Eugenio Derbez
- 1 hr. 42 mins.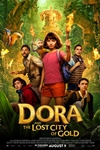 Having spent most of her life exploring the jungle with her parents, nothing could prepare Dora (Isabela Moner) for her most dangerous adventure ever - High School. Always the explorer, Dora quickly finds herself leading Boots (her best friend, a monkey), Diego (Jeffrey Wahlberg), a mysterious jungle inhabitant (Eugenio Derbez), and a rag tag group of teens on a live-action adventure to save her parents (Eva Longoria, Michael Peņa) and solve the impossible mystery behind a lost city of gold.
Official Site
Trailer
---
Once Upon a Time...in Hollywood
(R)
Rated for language throughout, some strong graphic violence, drug use, and sexual references

Leonardo DiCaprio, Brad Pitt
- 2 hr. 41 mins.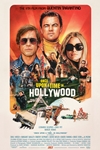 Quentin Tarantino's Once Upon a Time...in Hollywood visits 1969 Los Angeles, where everything is changing, as TV star Rick Dalton (Leonardo DiCaprio) and his longtime stunt double Cliff Booth (Brad Pitt) make their way around an industry they hardly recognize anymore. The ninth film from the writerdirector features a large ensemble cast and multiple storylines in a tribute to the final moments of Hollywood's golden age.
Official Site
Trailer
---
The Farewell
(PG)
Rated for thematic material, brief language and some smoking

Awkwafina, Tzi Ma
- 1 hr. 38 mins.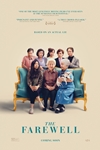 After learning their beloved matriarch has terminal lung cancer, a family opts not to tell her about the diagnosis, instead scheduling an impromptu wedding-reunion back in China. Headstrong and emotional writer Billi rebels against her parents' directive to stay in New York and joins the family as they awkwardly attempt to rekindle old bonds, throw together a wedding that only grandma is actually looking forward to, and surreptitiously say their goodbyes
Official Site
Trailer
---