Cobble Hill Cinemas
265 Court Street
Brooklyn, NY 11231 United States
Movie info (718) 596-9113
First Man
(PG-13)
Rated for some thematic content involving peril, and brief strong language

Ryan Gosling, Claire Foy
- 2 hr. 18 mins.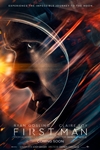 On the heels of their six-time Academy Award®-winning smash, La La Land, Oscar®-winning director Damien Chazelle and star Ryan Gosling reteam for Universal Pictures' First Man, the riveting story of NASA's mission to land a man on the moon, focusing on Neil Armstrong and the years 1961-1969. A visceral, first-person account, based on the book by James R. Hansen, the movie will explore the sacrifices and the cost on Armstrong and on the nation of one of the most dangerous missions in history.
Official Site
Trailer
---
Goosebumps 2: Haunted Halloween
(PG)
Rated for scary creature action and images, some thematic elements, rude humor and language

Madison Iseman, Ben O'Brien
- 1 hr. 30 mins.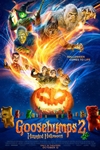 Slappy is back to wreak more havoc this Halloween in a brand-new comedy adventure based on R.L. Stine's 400-million-selling series of books.
Official Site
Trailer
---
A Star is Born
(R)
Rated for language throughout, some sexuality/nudity and substance abuse

Lady Gaga, Bradley Cooper
- 2 hr. 15 mins.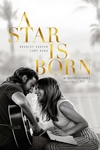 In this new take on the tragic love story, he plays seasoned musician Jackson Maine, who discovers - and falls in love with - struggling artist Ally (Gaga). She has just about given up on her dream to make it big as a singer, until Jack coaxes her into the spotlight.  But even as Ally's career takes off, the personal side of their relationship is breaking down, as Jack fights an ongoing battle with his own internal demons.
Official Site
Trailer
---
Venom
(PG-13)
Rated for intense sequences of sci-fi violence and action, and for language

Tom Hardy, Michelle Williams
- 1 hr. 52 mins.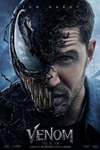 One of Marvel's most enigmatic, complex and badass characters comes to the big screen, starring Academy Award® nominated actor Tom Hardy as the lethal protector Venom.
Official Site
Trailer
---
Colette
(R)
Rated for some sexuality/nudity

Keira Knightley, Dominic West
- 1 hr. 48 mins.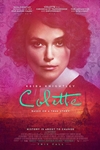 After marrying a successful Parisian writer known commonly as 'Willy' (Dominic West), Sidonie-Gabrielle Colette (Keira Knightley) is transplanted from her childhood home in rural France to the intellectual and artistic splendor of Paris. Soon after, Willy convinces Colette to ghostwrite for him. She pens a semi-autobiographical novel about a witty and brazen country girl named Claudine, sparking a bestseller and a cultural sensation. After its success, Colette and Willy become the talk of Paris and their sexual adventures with other women inspire additional Claudine novels. Colette's fight over creative ownership and gender roles drives her to overcome societal constraints, revolutionizing literature, fashion and sexual expression.
Official Site
Trailer
---