Cobble Hill Cinemas
265 Court Street
Brooklyn, NY 11231 United States
Movie info (718) 596-9113
Crazy Rich Asians
(PG-13)
Rated for some suggestive content and language

Constance Wu, Michelle Yeoh
- 2 hr. 1 mins.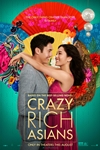 "Crazy Rich Asians" follows native New Yorker Rachel Chu (Wu) as she accompanies her longtime boyfriend, Nick Young (Golding), to his best friend's wedding in Singapore. Excited about visiting Asia for the first time but nervous about meeting Nick's family, Rachel is unprepared to learn that Nick has neglected to mention a few key details about his life. It turns out that he is not only the scion of one of the country's wealthiest families but also one of its most sought-after bachelors. Being on Nick's arm puts a target on Rachel's back, with jealous socialites and, worse, Nick's own disapproving mother (Yeoh) taking aim. And it soon becomes clear that while money can't buy love, it can definitely complicate things.
Official Site
Trailer
---
BlacKkKlansman
(R)
Rated for language throughout, including racial epithets, and for disturbing/violent material and some sexual references

John David Washington, Adam Driver
- 2 hr. 15 mins.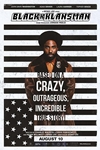 From visionary filmmaker Spike Lee comes the incredible true story of an American hero. It's the early 1970s, and Ron Stallworth (John David Washington) is the first African-American detective to serve in the Colorado Springs Police Department. Determined to make a name for himself, Stallworth bravely sets out on a dangerous mission: infiltrate and expose the Ku Klux Klan. The young detective soon recruits a more seasoned colleague, Flip Zimmerman (Adam Driver), into the undercover investigation of a lifetime. Together, they team up to take down the extremist hate group as the organization aims to sanitize its violent rhetoric to appeal to the mainstream. Produced by the team behind the Academy-Award winning Get Out.
Official Site
Trailer
---
Disney's Christopher Robin
(PG)
Rated for some action

Ewan McGregor, Hayley Atwell
- 1 hr. 44 mins.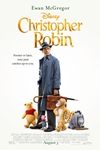 In the heat-warming live action adventure "Disney's Christopher Robin," the young boy who loved embarking on adventures in the Hundred Acre Wood with a band of spirited and loveable stuffed animals, has grown up and lost his way. Now it is up to his childhood friends to venture into our world and help Christopher Robin remember the loving and playful boy who is still inside.
Official Site
Trailer
---
The Miseducation of Cameron Post
()
ChloŽ Grace Moretz, Jennifer Ehle
- 1 hr. 30 mins.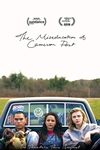 Cameron Post (ChloŽ Grace Moretz) looks the part of a perfect high school girl. But after she's caught with another girl in the back seat of a car on prom night, Cameron is quickly shipped off to a conversion therapy center that treats teens struggling with same-sex attraction. At the facility, Cameron is subjected to outlandish discipline, dubious de-gaying methods, and earnest Christian rock songs but this unusual setting also provides her with an unlikely gay community. For the first time, Cameron connects with peers, and she's able to find her place among fellow outcasts.
Official Site
Trailer
---
Mission: Impossible - Fallout
(PG-13)
Tom Cruise, Henry Cavill
- 2 hr. 27 mins.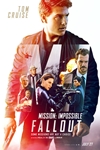 The best intentions often come back to haunt you. MISSION: IMPOSSIBLE - FALLOUT finds Ethan Hunt (Tom Cruise) and his IMF team (Alec Baldwin, Simon Pegg, Ving Rhames) along with some familiar allies (Rebecca Ferguson, Michelle Monaghan) in a race against time after a mission gone wrong. Henry Cavill, Angela Bassett, and Vanessa Kirby also join the dynamic cast with filmmaker Christopher McQuarrie returning to the helm.
Official Site
Trailer
---