Cobble Hill Cinemas
265 Court Street
Brooklyn, NY 11231 United States
Movie info (718) 596-9113
Spider-Man: Into the Spider-Verse
(PG)
Rated for frenetic sequences of animated action violence, thematic elements, and mild language

Shameik Moore, Jake Johnson
- 1 hr. 40 mins.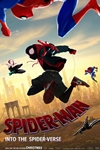 Spider-Man: Into the Spider-Verse introduces Brooklyn teen Miles Morales, and the limitless possibilities of the Spider-Verse, where more than one can wear the mask.
Official Site
Trailer
---
The Favourite
(R)
Rated for strong sexual content, nudity and language

Olivia Colman, Emma Stone
- 2 hr. 0 mins.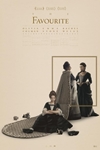 Early 18th century. England is at war with the French. Nevertheless, duck racing and pineapple eating are thriving. A frail Queen Anne occupies the throne and her close friend Lady Sarah governs the country in her stead while tending to Anne's ill health and mercurial temper. When a new servant Abigail arrives, her charm endears her to Sarah. Sarah takes Abigail under her wing and Abigail sees a chance at a return to her aristocratic roots. As the politics of war become quite time consuming for Sarah, Abigail steps into the breach to fill in as the Queen's companion. Their burgeoning friendship gives her a chance to fulfil her ambitions and she will not let woman, man, politics or rabbit stand in her way.
Official Site
Trailer
---
Roma
(R)
Rated for graphic nudity, some disturbing images, and language

Yalitza Aparicio, Marina de Tavira
- 2 hr. 15 mins.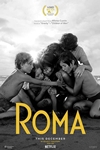 This film from Oscar winner Alfonso Cuarón chronicles a tumultuous year in the life of a middle-class family in Mexico City in the early 1970s.
Official Site
Trailer
---
Green Book
(PG-13)
Rated for thematic content, language including racial epithets, smoking, some violence and suggestive material

Viggo Mortensen, Mahershala Ali
- 2 hr. 10 mins.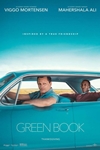 When Tony Lip (Mortensen), a bouncer from an Italian-American neighborhood in the Bronx, is hired to drive Dr. Don Shirley (Ali), a world-class Black pianist, on a concert tour from Manhattan to the Deep South, they must rely on "The Green Book" to guide them to the few establishments that were then safe for African-Americans. Confronted with racism, danger-as well as unexpected humanity and humor-they are forced to set aside differences to survive and thrive on the journey of a lifetime.
Official Site
Trailer
---
Bohemian Rhapsody
(PG-13)
Rated for thematic elements,suggestive material, drug content and language

Rami Malek, Allen Leech
- 2 hr. 15 mins.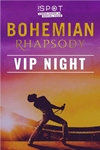 Bohemian Rhapsody is a foot-stomping celebration of Queen, their music and their extraordinary lead singer Freddie Mercury, who defied stereotypes and shattered convention to become one of the most beloved entertainers on the planet. The film traces the meteoric rise of the band through their iconic songs and revolutionary sound, their near-implosion as Mercury's lifestyle spirals out of control, and their triumphant reunion on the eve of Live Aid, where Mercury, facing a life-threatening illness, leads the band in one of the greatest performances in the history of rock music. In the process, cementing the legacy of a band that were always more like a family, and who continue to inspire outsiders, dreamers and music lovers to this day.
Official Site
Trailer
---