Aladdin
(PG)
Rated for some action/peril

Will Smith, Mena Massoud
- 2 hr. 8 mins.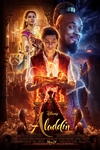 "Aladdin" is the exciting tale of the charming street rat Aladdin, the courageous and self-determined Princess Jasmine and the Genie who may be the key to their future.
Official Site
Trailer
---
Booksmart
(R)
Rated for strong sexual content and language throughout, drug use and drinking - all involving teens

Kaitlyn Dever, Beanie Feldstein
- 1 hr. 42 mins.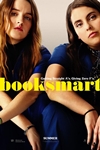 The story follows Dever and Feldstein's characters, two academic superstars and best friends who, on the eve of their high school graduation, suddenly realize that they should have worked less and played more. Determined never to fall short of their peers, the girls set out on a mission to cram four years of fun into one night.
Official Site
Trailer
---
John Wick: Chapter 3 - Parabellum
(R)
Rated for pervasive strong violence, and some language

Keanu Reeves, Halle Berry
- 2 hr. 10 mins.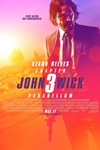 In this third installment of the adrenaline-fueled action franchise, super-assassin John Wick (Reeves) returns with a $14 million price tag on his head and an army of bounty-hunting killers on his trail. After killing a member of the shadowy international assassin's guild, the High Table, John Wick is excommunicado, but the world's most ruthless hit men and women await his every turn.
Official Site
Trailer
---
Pokémon Detective Pikachu
(PG)
Rated for action/peril, some rude and suggestive humor, and thematic elements

Ryan Reynolds, Justice Smith
- 1 hr. 44 mins.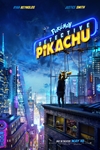 The story begins when ace detective Harry Goodman goes mysteriously missing, prompting his 21-year-old son Tim to find out what happened. Aiding in the investigation is Harry's former Pokémon partner, Detective Pikachu: a hilariously wise-cracking, adorable super-sleuth who is a puzzlement even to himself. Finding that they are uniquely equipped to communicate with one another, Tim and Pikachu join forces on a thrilling adventure to unravel the tangled mystery. Chasing clues together through the neon-lit streets of Ryme City - a sprawling, modern metropolis where humans and Pokémon live side by side in a hyper-realistic live-action world - they encounter a diverse cast of Pokémon characters and uncover a shocking plot that could destroy this peaceful co-existence and threaten the whole Pokémon universe.
Official Site
Trailer
---
Avengers: Endgame
(PG-13)
Rated for sequences of sci-fi violence and action, and some language

Robert Downey Jr., Chris Evans
- 3 hr. 2 mins.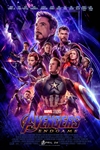 After events of Avengers: Infinity War, the universe is in ruins. With the help of the allies, the Avengers assemble once more in order to undo Thanos' actions and restore order to the universe.
Official Site
Trailer
---