The Disaster Artist
(R)
Rated for language throughout and some sexuality/nudity

James Franco, Dave Franco
- 1 hr. 38 mins.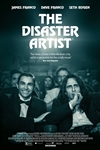 Based on Greg Sestero's best-selling tell-all about the making of Tommy Wiseau's cult-classic disaster piece THE ROOM ("The Greatest Bad Movie Ever Made"), THE DISASTER ARTIST is a hilarious and welcome reminder that there is more than one way to become a legend- and no limit to what you can achieve when you have absolutely no idea what you're doing.
Official Site
Trailer
---
Coco
(PG)
Rated for thematic elements

Gael García Bernal, Anthony Gonzalez
- 1 hr. 44 mins.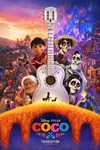 Despite his family's baffling generations-old ban on music, Miguel (voice of newcomer Anthony Gonzalez) dreams of becoming an accomplished musician like his idol, Ernesto de la Cruz (voice of Benjamin Bratt). Desperate to prove his talent, Miguel finds himself in the stunning and colorful Land of the Dead following a mysterious chain of events. Along the way, he meets charming trickster Hector (voice of Gael García Bernal), and together, they set off on an extraordinary journey to unlock the real story behind Miguel's family history.
Official Site
Trailer
---
Wonder
(PG)
Rated for thematic elements including bullying, and some mild language

Julia Roberts, Jacob Tremblay
- 1 hr. 43 mins.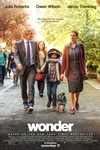 Based on the New York Times bestseller, WONDER tells the inspiring and heartwarming story of August Pullman. Born with facial differences that, up until now, have prevented him from going to a mainstream school, Auggie becomes the most unlikely of heroes when he enters the local fifth grade. As his family, his new classmates, and the larger community all struggle to find their compassion and acceptance, Auggie's extraordinary journey will unite them all and prove you can't blend in when you were born to stand out.
Official Site
Trailer
---
Murder on the Orient Express
(PG-13)
Rated for violence and thematic elements

Kenneth Branagh, Willem Dafoe
- 1 hr. 49 mins.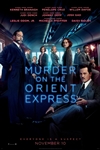 What starts out as a lavish train ride through Europe quickly unfolds into one of the most stylish, suspenseful and thrilling mysteries ever told. From the novel by best-selling author Agatha Christie, "Murder on the Orient Express" tells the tale of thirteen strangers stranded on a train, where everyone's a suspect. One man must race against time to solve the puzzle before the murderer strikes again.
Official Site
Trailer
---
Lady Bird
(R)
Rated for language, sexual content, brief graphic nudity and teen partying

Saoirse Ronan, Laurie Metcalf
- 1 hr. 33 mins.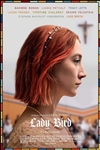 The relationship comedy stars Saoirse Ronan as Christine McPherson, a rebellious student at a conservative Catholic Sacramento high school who wants to escape her family and small town constraints to go to college in New York.
Official Site
Trailer
---