Cobble Hill Cinemas
265 Court Street
Brooklyn, NY 11231 United States
Movie info (718) 596-9113
Ad Astra
(PG-13)
Rated for some violence and bloody images, and for brief strong language

Brad Pitt, Tommy Lee Jones
- 2 hr. 2 mins.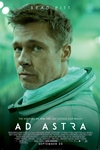 Astronaut Roy McBride (Brad Pitt) travels to the outer edges of the solar system to find his missing father and unravel a mystery that threatens the survival of our planet. His journey will uncover secrets that challenge the nature of human existence and our place in the cosmos.
Official Site
Trailer
---
Downton Abbey
(PG)
Rated for thematic elements, some suggestive material, and language

Hugh Bonneville, Laura Carmichael
- 2 hr. 1 mins.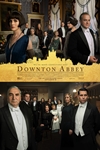 Downton Abbey follows the lives of the Crawley family and the servants who worked for them at the turn of the 20th century in an Edwardian English country house.
Official Site
Trailer
---
The Goldfinch
(R)
Rated for drug use and language

Sarah Paulson, Ansel Elgort
- 2 hr. 29 mins.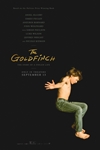 Theodore Decker was 13 years old when his mother was killed in a bombing at the Metropolitan Museum of Art. The tragedy changes the course of his life, sending him on a stirring odyssey of grief and guilt, reinvention and redemption, and even love. Through it all, he holds on to one tangible piece of hope from that terrible day...a painting of a tiny bird chained to its perch. The Goldfinch.
Official Site
Trailer
---
Brittany Runs A Marathon
(R)
Rated for language throughout, sexuality and some drug material

Jillian Bell, Lil Rel Howery
- 1 hr. 43 mins.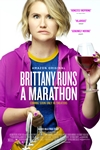 Hilarious, outgoing and always up for a good time, New Yorker Brittany Forgler is everybody's best friend ? except maybe her own. At 27, her hard-partying ways, chronic underemployment and toxic relationships are catching up with her, but when she stops by a new doctor's office to try to score some Adderall, she gets slapped with a prescription she never wanted: Get healthy. Too broke for a gym and too proud to ask for help, Brit is at a loss, until her seemingly together neighbor Catherine pushes her to lace up her Converse sneakers and run one sweaty block. The next day, she runs two. And soon, after finishing her first mile, she sets an almost unthinkable goal: running in the New York City Marathon.
Official Site
Trailer
---
Once Upon a Time...in Hollywood
(R)
Rated for language throughout, some strong graphic violence, drug use, and sexual references

Leonardo DiCaprio, Brad Pitt
- 2 hr. 41 mins.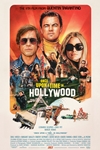 Quentin Tarantino's Once Upon a Time...in Hollywood visits 1969 Los Angeles, where everything is changing, as TV star Rick Dalton (Leonardo DiCaprio) and his longtime stunt double Cliff Booth (Brad Pitt) make their way around an industry they hardly recognize anymore. The ninth film from the writerdirector features a large ensemble cast and multiple storylines in a tribute to the final moments of Hollywood's golden age.
Official Site
Trailer
---