Cobble Hill Cinemas
265 Court Street
Brooklyn, NY 11231 United States
Movie info (718) 596-9113
Goodbye Christopher Robin
()
Rated for thematic elements, some bullying, war images and brief language

Margot Robbie, Kelly Macdonald
- 1 hr. 47 mins.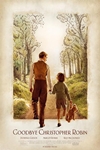 GOODBYE CHRISTOPHER ROBIN gives a rare glimpse into the relationship between beloved children's author A. A. Milne and his son Christopher Robin, whose toys inspired the magical world of Winnie the Pooh. Along with his mother Daphne, and his nanny Olive (Kelly Macdonald), Christopher Robin and his family are swept up in the international success of the books; the enchanting tales bringing hope and comfort to England after the First World War. But with the eyes of the world on Christopher Robin, what will the cost be to the family?
Official Site
Trailer
---
Professor Marston & the Wonder Women
(R)
Rated for strong sexual content including brief graphic images, and language

Luke Evans, Rebecca Hall
- 1 hr. 48 mins.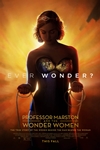 In a superhero origin tale unlike any other, the film is the incredible true story of what inspired Harvard psychologist Dr. William Moulton Marston to create the iconic Wonder Woman character in the 1940's. While Marston's feminist superhero was criticized by censors for her 'sexual perversity', he was keeping a secret that could have destroyed him. Marston's muses for the Wonder Woman character were his wife Elizabeth Marston and their lover Olive Byrne, two empowered women who defied convention: working with Marston on human behavior research -- while building a hidden life with him that rivaled the greatest of superhero disguises.
Official Site
Trailer
---
Blade Runner 2049
(R)
Rated for violence, some sexuality, nudity and language

Ryan Gosling, Harrison Ford
- 2 hr. 44 mins.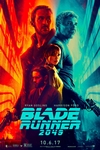 Thirty years after the events of the first film, a new blade runner, LAPD Officer K, unearths a long-buried secret that has the potential to plunge what's left of society into chaos. K's discovery leads him on a quest to find Rick Deckard, a former LAPD blade runner who has been missing for 30 years.
Official Site
Trailer
---
Battle of the Sexes
(PG-13)
Rated for some sexual content and partial nudity

Emma Stone, Steve Carell
- 2 hr. 1 mins.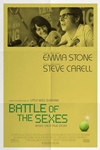 The electrifying 1973 tennis match between World number one Billie Jean King and ex-champ and serial hustler Bobby Riggs was billed as THE BATTLE OF THE SEXES and became the most watched televised sports event of all time. The match caught the zeitgeist and sparked a global conversation on gender equality, spurring on the feminist movement. Trapped in the media glare, King and Riggs were on opposites sides of a binary argument, but off-court each was fighting more personal and complex battles. With a supportive husband urging her to fight the Establishment for equal pay, the fiercely private King was also struggling to come to terms with her own sexuality, while Riggs gambled his legacy and reputation in a bid to relive the glories of his past. Together, Billie and Bobby served up a cultural spectacle that resonated far beyond the tennis courts and animated the discussions between men and women in bedrooms and boardrooms around the world.
Official Site
Trailer
---
Loving Vincent
(PG-13)
Rated for mature thematic elements, some violence, sexual material and smoking

Saoirse Ronan, Aidan Turner
- 1 hr. 35 mins.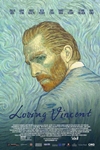 France, Summer 1891... After hearing that Vincent van Gogh killed himself, Armand Roulin (Douglas Booth), is given a letter from Vincent by his father, Postman Joseph Roulin (Chris O'Dowd), to hand-deliver to the Theo van Gogh, Vincent's brother. In Paris there is no trace of brother Theo. Armand's search leads him to the paint supplier, Pere Tanguy (John Sessions), who tells him that Theo died shortly after Vincent, apparently destroyed by the death of his older brother. Pere Tanguy recounts how Theo helped Vincent on his incredible transformation from a down-and-out at age 28 to the new artistic sensation of Paris at the time of his death 10 years later. After hearing this story Armand believes he may have misjudged his father's friend, and really wants to know why Vincent chose the moment of impending success to take his life: Pere Tanguy has no answer to this.
Official Site
Trailer
---
Victoria & Abdul
(PG-13)
Rated for some thematic elements and language

Judi Dench, Eddie Izzard
- 1 hr. 52 mins.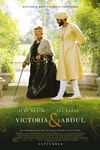 When Abdul Karim, a young clerk, travels from India to participate in the Queen's Golden Jubilee, he is surprised to find favor with the Queen herself. As the Queen questions the constrictions of her long-held position, the two forge an unlikely and devoted alliance with a loyalty to one another that her household and inner circle all attempt to destroy.
As the friendship deepens, the Queen begins to see a changing world through new eyes and joyfully reclaims her humanity.
Official Site
Trailer
---