The Glass Castle
(PG-13)
Brie Larson, Iain Armitage
- 2 hr. 7 mins.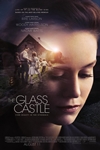 Based on one of the longest-running New York Times bestsellers, THE GLASS CASTLE tells the story of Jeannette Walls' unconventional upbringing at the hands of her deeply dysfunctional and uniquely vibrant parents, and her journey towards acceptance and fulfillment.
Official Site
Trailer
---
The Nut Job 2: Nutty By Nature
(PG)
Rated for action and some rude humor

Will Arnett, Brendan Fraser
- 1 hr. 26 mins.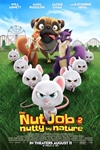 Surly Squirrel (Will Arnett) and the gang are back. We are once again in Oakton where the evil mayor has decided to bulldoze Liberty Park and build a dangerous amusement park in its place. Surly and his ragtag group of animal friends band together to save their home, defeat the mayor, and take back the park.
Official Site
Trailer
---
The Only Living Boy in New York
(R)
Rated for language and some drug material.

Kate Beckinsale, Kiersey Clemons
-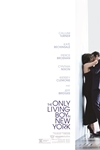 Thomas Webb (Callum Turner), the son of a publisher and his artistic wife, has just graduated from college and is trying to find his place in the world. Moving from his parents' Upper West Side apartment to the Lower East Side, he befriends his neighbor W.F. (Jeff Bridges), a shambling alcoholic writer who dispenses worldly wisdom alongside healthy shots of whiskey. Thomas' world begins to shift when he discovers that his long-married father (Pierce Brosnan) is having an affair with a seductive younger woman (Kate Beckinsale). Determined to break up the relationship, Thomas ends up sleeping with his father's mistress, launching a chain of events that will change everything he thinks he knows about himself and his family.
Official Site
Trailer
---
Wind River
(R)
Rated strong violence, a rape, disturbing images, and language

Martin Sensmeier, Elizabeth Olsen
- 1 hr. 50 mins.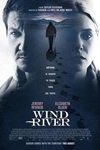 WIND RIVER is a chilling thriller that follows a rookie FBI agent (Elizabeth Olsen) who teams up with a local game tracker with deep community ties and a haunted past (Jeremy Renner) to investigate the murder of a local girl on a remote Native American Reservation in the hopes of solving her mysterious death.
Official Site
Trailer
---
Menashe
(PG)
Rated for thematic elements.

Menashe Lustig
- 1 hr. 21 mins.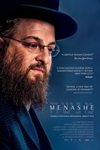 Deep in the heart of New York's ultra-orthodox Hasidic Jewish community, Menashe—a kind, hapless grocery store clerk—struggles to make ends meet and responsibly parent his young son, Rieven, following his wife Leah's death. Tradition prohibits Menashe from raising his son alone, so Rieven's strict uncle adopts him, leaving Menashe heartbroken. Meanwhile, though Menashe seems to bungle every challenge in his path, his rabbi grants him one special week with Rieven before Leah's memorial. It's his chance to prove himself a suitable man of faith and fatherhood, and restore respect among his doubters.
Official Site
Trailer
---
Dunkirk
(PG-13)
Rated for intense war experience and some language

Tom Hardy, Mark Rylance
- 1 hr. 47 mins.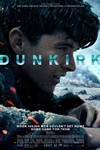 In May 1940, Germany advanced into France, trapping Allied troops on the beaches of Dunkirk. Under air and ground cover from British and French forces, troops were slowly and methodically evacuated from the beach using every serviceable naval and civilian vessel that could be found. At the end of this heroic mission, 330,000 French, British, Belgian and Dutch soldiers were safely evacuated.
Official Site
Trailer
---