Wonder Park
(PG)
Rated for some mild thematic elements and action

Jennifer Garner, Matthew Broderick
- 1 hr. 25 mins.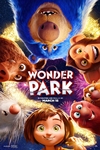 WONDER PARK tells the story of a magnificent amusement park where the imagination of a wildly creative girl named June comes alive.
Official Site
Trailer
---
Captain Marvel
(PG-13)
Rated for sequences of sci-fi violence and action, and brief suggestive language

Brie Larson, Samuel L. Jackson
- 2 hr. 4 mins.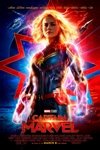 The story follows Carol Danvers as she becomes one of the universe's most powerful heroes when Earth is caught in the middle of a galactic war between two alien races. Set in the 1990s, Captain Marvel is an all-new adventure from a previously unseen period in the history of the Marvel Cinematic Universe.
Official Site
Trailer
---
How to Train Your Dragon: The Hidden World
(PG)
Rated for adventure action and some mild rude humor

Jay Baruchel, America Ferrera
- 1 hr. 44 mins.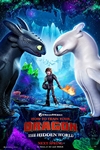 As Hiccup fulfills his dream of creating a peaceful dragon utopia, Toothless' discovery of an untamed, elusive mate draws the Night Fury away. When danger mounts at home and Hiccup's reign as village chief is tested, both dragon and rider must make impossible decisions to save their kind.
Official Site
Trailer
---
The Favourite
(R)
Rated for strong sexual content, nudity and language

Olivia Colman, Emma Stone
- 2 hr. 0 mins.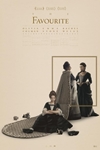 Early 18th century. England is at war with the French. Nevertheless, duck racing and pineapple eating are thriving. A frail Queen Anne occupies the throne and her close friend Lady Sarah governs the country in her stead while tending to Anne's ill health and mercurial temper. When a new servant Abigail arrives, her charm endears her to Sarah. Sarah takes Abigail under her wing and Abigail sees a chance at a return to her aristocratic roots. As the politics of war become quite time consuming for Sarah, Abigail steps into the breach to fill in as the Queen's companion. Their burgeoning friendship gives her a chance to fulfil her ambitions and she will not let woman, man, politics or rabbit stand in her way.
Official Site
Trailer
---
Green Book
(PG-13)
Rated for thematic content, language including racial epithets, smoking, some violence and suggestive material

Viggo Mortensen, Mahershala Ali
- 2 hr. 10 mins.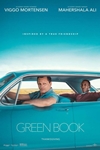 When Tony Lip (Mortensen), a bouncer from an Italian-American neighborhood in the Bronx, is hired to drive Dr. Don Shirley (Ali), a world-class Black pianist, on a concert tour from Manhattan to the Deep South, they must rely on "The Green Book" to guide them to the few establishments that were then safe for African-Americans. Confronted with racism, danger-as well as unexpected humanity and humor-they are forced to set aside differences to survive and thrive on the journey of a lifetime.
Official Site
Trailer
---
Free Solo
(PG-13)
Rated for brief strong language

Alex Honnold
- 1 hr. 37 mins.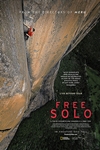 FREE SOLO is an edge-of-your seat thriller and an inspiring portrait of an athlete who challenges both his body and his beliefs on a quest to triumph over the impossible, revealing the personal toll of excellence. As the climber begins his training, the armor of invincibility he's built up over decades unexpectedly breaks apart when Honnold begins to fall in love, threatening his focus and giving way to injury and setbacks. Vasarhelyi and Chin succeed in beautifully capturing deeply human moments with Honnold as well as the death-defying climb with exquisite artistry and masterful, vertigo-inducing camerawork.
Official Site
Trailer
---