Ford v Ferrari
(PG-13)
Rated for some language and peril

Matt Damon, Christian Bale
- 2 hr. 32 mins.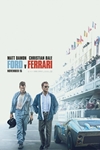 Academy Award-winners Matt Damon and Christian Bale star in this movie based on the remarkable true story of the visionary American car designer Carroll Shelby (Damon) and the fearless British-born driver Ken Miles (Bale), who together battled corporate interference, the laws of physics, and their own personal demons to build a revolutionary race car for Ford Motor Company and take on the dominating race cars of Enzo Ferrari at the 24 Hours of Le Mans in France in 1966.
Official Site
Trailer
---
Marriage Story
(R)
Rated for language throughout and sexual references

Scarlett Johansson, Adam Driver
- 2 hr. 16 mins.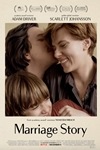 MARRIAGE STORY is Academy Award nominated filmmaker Noah Baumbach's incisive and compassionate portrait of a marriage breaking up and a family staying together. The film stars Scarlett Johansson and Adam Driver, Laura Dern, Alan Alda, and Ray Liotta co-star.
Official Site
Trailer
---
Harriet
(PG-13)
Rated for thematic content throughout, violent material and language including racial epithets

Cynthia Erivo, Leslie Odom Jr.
- 2 hr. 5 mins.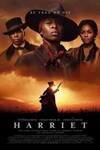 Based on the thrilling and inspirational life of an iconic American freedom fighter, HARRIET tells the extraordinary tale of Harriet Tubman's escape from slavery and transformation into one of America's greatest heroes. Her courage, ingenuity, and tenacity freed hundreds of slaves and changed the course of history.
Official Site
Trailer
---
The Irishman
(R)
Rated for pervasive language and strong violence

Robert De Niro, Al Pacino
- 3 hr. 29 mins.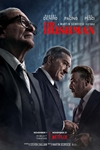 Robert De Niro, Al Pacino and Joe Pesci star in Martin Scorsese's THE IRISHMAN, an epic saga of organized crime in post-war America told through the eyes of World War II veteran Frank Sheeran, a hustler and hitman who worked alongside some of the most notorious figures of the 20th century. Spanning decades, the film chronicles one of the greatest unsolved mysteries in American history, the disappearance of legendary union boss Jimmy Hoffa, and offers a monumental journey through the hidden corridors of organized crime: its inner workings, rivalries and connections to mainstream politics.
Official Site
Trailer
---
Parasite
(R)
Rated for language, some violence and sexual content

Song Kang Ho, Chang Hyae Jin
- 2 hr. 13 mins.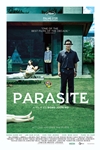 Meet the Park Family: the picture of aspirational wealth. And the Kim Family, rich in street smarts but not much else. Be it chance or fate, these two houses are brought together and the Kims sense a golden opportunity. Masterminded by college-aged Ki-woo, the Kim children expediently install themselves as tutor and art therapist to the Parks. Soon, a symbiotic relationship forms between the two families. The Kims provide indispensable luxury services while the Parks give the Kims a way out of their shabby circumstances. But this new ecosystem is fragile, and soon enough greed and class prejudice threaten to upend the Kims' newfound comfort.
Official Site
Trailer
---