Imagine (1972)
()
10/17/2018
John Lennon, Yoko Ono
- 1 hr. 10 mins.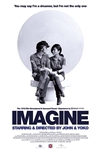 Imagine is a cinema collage of colour, sound, dream and reality. Produced and directed by John and Yoko, who, with numerous guest stars including George Harrison, Fred Astaire, Andy Warhol, Dick Cavett, Jack Palance and Jonas Mekas, create a world of imagination as rich and moving as the music that accompanies it.
Official Site
Trailer
---
The Legend of Hallowaiian
(PG)
10/20/2018
Mark Hamill, Tia Carrere
- 1 hr. 21 mins.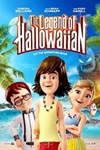 It is Hallowaiian on the Big Island of Hawaii, so excitement and mischief are in the air. Three young friends, Kai, Eddie and Leilani uncover a mysterious idol in a secret cave whilst catching some waves at sunset. They quickly uncover that they've unleashed an ancient evil upon the island in the form of a giant pineapple headed monster. The kids find help in some mystical friends and discover that in order to vanquish the evil, Kai must uncover his heritage, and believe the ancient stories of his ancestors.
Official Site
Trailer
---
Mid90s
(NR)
10/26/2018
Sunny Suljic, Lucas Hedges
- 1 hr. 24 mins.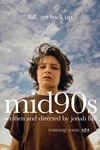 Mid90s follows Stevie, a thirteen-year-old in 90s-era LA who spends his summer navigating between his troubled home life and a group of new friends that he meets at a Motor Avenue skate shop.
Official Site
Trailer
---
What They Had
(R)
10/26/2018
Hilary Swank, Michael Shannon
- 1 hr. 38 mins.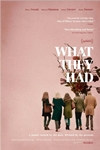 The film centers on a family in crisis. Bridget (Hilary Swank) returns home to Chicago at her brother's (Michael Shannon) urging to deal with her ailing mother (Blythe Danner) and her father's (Robert Forster) reluctance to let go of their life together. Written and directed by Elizabeth Chomko.
Official Site
Trailer
---
Bohemian Rhapsody
(PG-13)
11/1/2018
Rami Malek, Allen Leech
- 2 hr. 15 mins.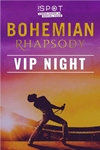 Bohemian Rhapsody is a foot-stomping celebration of Queen, their music and their extraordinary lead singer Freddie Mercury, who defied stereotypes and shattered convention to become one of the most beloved entertainers on the planet. The film traces the meteoric rise of the band through their iconic songs and revolutionary sound, their near-implosion as Mercury's lifestyle spirals out of control, and their triumphant reunion on the eve of Live Aid, where Mercury, facing a life-threatening illness, leads the band in one of the greatest performances in the history of rock music. In the process, cementing the legacy of a band that were always more like a family, and who continue to inspire outsiders, dreamers and music lovers to this day.
Official Site
Trailer
---
The Nutcracker and the Four Realms
(PG)
11/2/2018
Keira Knightley, Mackenzie Foy
- 1 hr. 39 mins.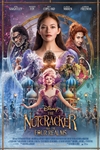 All Clara (Mackenzie Foy) wants is a key - a one-of-a-kind key that will unlock a box that holds a priceless gift from her late mother. A golden thread, presented to her at godfather Drosselmeyer's (Morgan Freeman) annual holiday party, leads her to the coveted key, which promptly disappears into a strange and mysterious parallel world. It's there that Clara encounters a soldier named Phillip (Jayden Fowora-Knight), a gang of mice and the regents who preside over three Realms: Land of Snowflakes, Land of Flowers and Land of Sweets. Clara and Phillip must brave the ominous Fourth Realm, home to the tyrant Mother Ginger (Helen Mirren), to retrieve Clara's key and hopefully return harmony to the unstable world.
Official Site
Trailer
---
MGC Presents: Red
()
11/7/2018
Alfred Molina, Alfred Enoch
- 1 hr. 30 mins.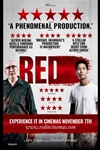 Under the watchful gaze of his young assistant, and the threatening presence of a new generation of artists, Mark Rothko takes on his greatest challenge yet: to create a definitive work for an extraordinary setting...
Official Site
Trailer
---
The Girl in the Spider's Web
()
11/9/2018
Claire Foy, Sverrir Gudnason
- 1 hr. 57 mins.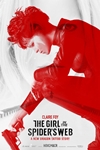 Lisbeth Salander, the cult figure and title character of the acclaimed Millennium book series created by Stieg Larsson, will return to the screen in The Girl in the Spider's Web, a first-time adaptation of the recent global bestseller. Golden Globe winner Claire Foy, the star of The Crown, will play the outcast vigilante defender under the direction of Fede Alvarez, the director of 2016's breakout thriller Don't Breathe; the screenplay adaptation is by Steven Knight and Fede Alvarez & Jay Basu.
Official Site
Trailer
---
Fantastic Beasts: The Crimes of Grindelwald
(PG-13)
11/16/2018
Eddie Redmayne, Katherine Waterston
- 2 hr. 14 mins.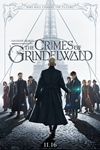 At the end of the first film, the powerful Dark wizard Gellert Grindelwald (Depp) was captured by MACUSA (Magical Congress of the United States of America), with the help of Newt Scamander (Redmayne). But, making good on his threat, Grindelwald escaped custody and has set about gathering followers, most unsuspecting of his true agenda: to raise pure-blood wizards up to rule over all non-magical beings.
In an effort to thwart Grindelwald's plans, Albus Dumbledore (Law) enlists his former student Newt Scamander, who agrees to help, unaware of the dangers that lie ahead. Lines are drawn as love and loyalty are tested, even among the truest friends and family, in an increasingly divided wizarding world.
Official Site
Trailer
---
Green Book
(PG-13)
11/21/2018
Viggo Mortensen, Mahershala Ali
- 2 hr. 10 mins.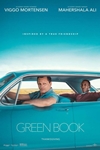 When Tony Lip (Mortensen), a bouncer from an Italian-American neighborhood in the Bronx, is hired to drive Dr. Don Shirley (Ali), a world-class Black pianist, on a concert tour from Manhattan to the Deep South, they must rely on "The Green Book" to guide them to the few establishments that were then safe for African-Americans. Confronted with racism, danger-as well as unexpected humanity and humor-they are forced to set aside differences to survive and thrive on the journey of a lifetime.
Official Site
Trailer
---
Ralph Breaks the Internet
(PG)
11/21/2018
John C. Reilly, Sarah Silverman
-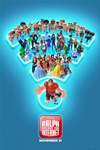 Video-game bad guy Ralph and best friend Vanellope von Schweetz leave the comforts of Litwak's arcade in an attempt to save her game, Sugar Rush. Their quest takes them to the vast, uncharted world of the internet where they rely on the citizens of the internet "the Netizens" to help navigate their way. Lending a virtual hand are Yesss, the head algorithm and the heart and soul of the trend-making site "BuzzzTube," and Shank, a tough-as-nails driver from a gritty online auto-racing game called Slaughter Race, a place Vanellope wholeheartedly embraces - so much so that Ralph worries he may lose the only friend he's ever had.
Official Site
Trailer
---
The King and I: From The London Palladium
(NR)
11/29/2018
Kelli O'Hara, Ken Watanabe
- 2 hr. 40 mins.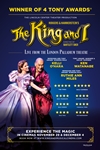 Set in 1860s Bangkok, the musical tells the story of the unconventional and tempestuous relationship that develops between the King of Siam and Anna, a British schoolteacher whom the modernist King, in an imperialistic world, brings to Siam to teach his many wives and children. With one of the finest scores ever written including; Whistle a Happy Tune, Getting to Know You, and Shall We Dance, and featuring a company of over 50 world-class performers, The King and I is a testament to the lavish heritage of gloriously romantic musical theatre - it is the greatest musical from the golden age of musicals.
Official Site
Trailer
---
The Favourite
(R)
12/7/2018
Olivia Colman, Emma Stone
- 2 hr. 0 mins.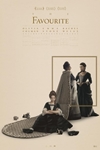 Early 18th century. England is at war with the French. Nevertheless, duck racing and pineapple eating are thriving. A frail Queen Anne occupies the throne and her close friend Lady Sarah governs the country in her stead while tending to Anne's ill health and mercurial temper. When a new servant Abigail arrives, her charm endears her to Sarah. Sarah takes Abigail under her wing and Abigail sees a chance at a return to her aristocratic roots. As the politics of war become quite time consuming for Sarah, Abigail steps into the breach to fill in as the Queen's companion. Their burgeoning friendship gives her a chance to fulfil her ambitions and she will not let woman, man, politics or rabbit stand in her way.
Official Site
Trailer
---
Mary Poppins Returns
(PG)
12/19/2018
Emily Blunt, Lin-Manuel Miranda
-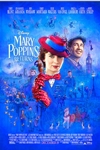 The film is set in 1930s depression-era London (the time period of the original novels) and is drawn from the wealth of material in PL Travers' additional seven books. In the story, Michael (Whishaw) and Jane (Mortimer) are now grown up, with Michael, his three children and their housekeeper, Ellen (Walters), living on Cherry Tree Lane. After Michael suffers a personal loss, the enigmatic nanny Mary Poppins (Blunt) re-enters the lives of the Banks family, and, along with the optimistic street lamplighter Jack (Miranda), uses her unique magical skills to help the family rediscover the joy and wonder missing in their lives. Mary Poppins also introduces the children to a new assortment of colorful and whimsical characters, including her eccentric cousin, Topsy (Streep).
Official Site
Trailer
---
Second Act
()
12/21/2018
Jennifer Lopez, Leah Remini
-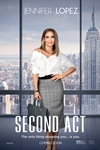 Second Act is a comedy in the vein of Working Girl and Maid In Manhattan. Jennifer Lopez stars as Maya, a 40-year-old woman struggling with frustrations from unfulfilled dreams. Until, that is, she gets the chance to prove to Madison Avenue that street smarts are as valuable as book smarts, and that it is never too late for a Second Act.
Official Site
Trailer
---
Welcome to Marwen
(PG-13)
12/21/2018
Steve Carell, Leslie Mann
-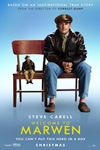 When a devastating attack shatters Mark Hogancamp (Carell) and wipes away all memories, no one expected recovery. Putting together pieces from his old and new life, Mark meticulously creates a wondrous town where he can heal and be heroic. As he builds an astonishing art installation - a testament to the most powerful women he knows - through his fantasy world, he draws strength to triumph in the real one.
In a bold, wondrous and timely film from this revolutionary pioneer of contemporary cinema, Welcome to Marwen shows that when your only weapon is your imagination... you'll find courage in the most unexpected place.
Official Site
Trailer
---