Jumanji: The Next Level
(PG-13)
12/12/2019
Dwayne Johnson, Kevin Hart
- 1 hr. 54 mins.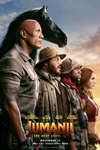 In Jumanji: The Next Level, the gang is back but the game has changed. As they return to Jumanji to rescue one of their own, they discover that nothing is as they expect. The players will have to brave parts unknown and unexplored, from the arid deserts to the snowy mountains, in order to escape the world's most dangerous game.
Official Site
Trailer
---
Star Wars: The Rise Of Skywalker
(PG-13)
12/19/2019
Mark Hamill, Andy Serkis
- 2 hr. 35 mins.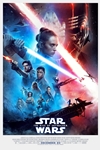 No one's ever really gone... Rey's journey continues and the Skywalker saga concludes in Star Wars.
Official Site
Trailer
---
Little Women
(PG)
12/25/2019
Saoirse Ronan, Emma Watson
- 2 hr. 15 mins.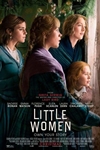 Writer-director Greta Gerwig (Lady Bird) has crafted a Little Women that draws on both the classic novel and the writings of Louisa May Alcott, and unfolds as the author's alter ego, Jo March, reflects back and forth on her fictional life. In Gerwig's take, the beloved story of the March sisters - four young women each determined to live life on her own terms -- is both timeless and timely. Portraying Jo, Meg, Amy, and Beth March, the film stars Saoirse Ronan, Emma Watson, Florence Pugh, Eliza Scanlen, with Timothée Chalamet as their neighbor Laurie, Laura Dern as Marmee, and Meryl Streep as Aunt March.
Official Site
Trailer
---
Spies in Disguise
(PG)
12/25/2019
Will Smith, Tom Holland
- 1 hr. 42 mins.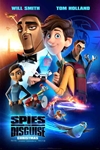 Super spy Lance Sterling (Will Smith) and scientist Walter Beckett (Tom Holland) are almost exact opposites. Lance is smooth, suave and debonair. Walter is - not. But when events take an unexpected turn, this unlikely duo are forced to team up for the ultimate mission that will require an almost impossible disguise - transforming Lance into the brave, fierce, majestic... pigeon. Walter and Lance suddenly have to work as a team, or the whole world is in peril.
Official Site
Trailer
---
Uncut Gems
(R)
12/25/2019
Adam Sandler, LaKeith Stanfield
- 2 hr. 15 mins.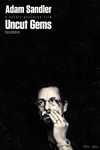 From acclaimed filmmakers Josh and Benny Safdie comes an electrifying crime thriller about Howard Ratner (Adam Sandler), a charismatic New York City jeweler always on the lookout for the next big score. When he makes a series of high-stakes bets that could lead to the windfall of a lifetime, Howard must perform a precarious high-wire act, balancing business, family, and encroaching adversaries on all sides, in his relentless pursuit of the ultimate win.
Official Site
Trailer
---
The Gentlemen
(R)
1/24/2020
Matthew McConaughey, Charlie Hunnam
-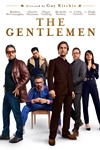 THE GENTLEMEN follows American expat Mickey Pearson who built a highly profitable marijuana empire in London. When word gets out that he's looking to cash out of the business forever it triggers plots, schemes, bribery and blackmail in an attempt to steal his domain out from under him.
Official Site
Trailer
---
The Rhythm Section
()
1/31/2020
Blake Lively, Jude Law
-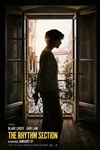 Blake Lively stars as Stephanie Patrick, an ordinary woman on a path of self-destruction after her family is tragically killed in a plane crash. When Stephanie discovers that the crash was not an accident, she enters a dark, complex world to seek revenge on those responsible and find her own redemption.
Official Site
Trailer
---
Sonic The Hedgehog
()
2/14/2020
James Marsden, Ben Schwartz
- 1 hr. 40 mins.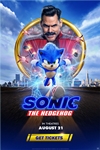 SONIC THE HEDGEHOG is a live-action adventure comedy based on the global blockbuster videogame franchise from Sega that centers on the infamously brash bright blue hedgehog. The film follows the (mis)adventures of Sonic as he navigates the complexities of life on Earth with his newfound - human - best friend Tom Wachowski (James Marsden). Sonic and Tom join forces to try and stop the villainous Dr. Robotnik (Jim Carrey) from capturing Sonic and using his immense powers for world domination. The film also stars Tika Sumpter and Ben Schwartz as the voice of Sonic.
Official Site
Trailer
---
Onward
()
3/6/2020
Chris Pratt, Tom Holland
-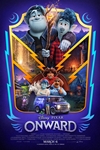 Set in a suburban fantasy world, Disney-Pixar's "Onward" introduces two teenage elf brothers who embark on an extraordinary quest to discover if there is still a little magic left out there.
Official Site
Trailer
---
Peter Rabbit 2: The Runaway
()
4/3/2020
Rose Byrne, Domhnall Gleeson
-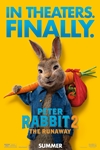 In PETER RABBIT 2: THE RUNAWAY, the lovable rogue is back. Bea, Thomas, and the rabbits have created a makeshift family, but despite his best efforts, Peter can't seem to shake his mischievous reputation. Adventuring out of the garden, Peter finds himself in a world where his mischief is appreciated, but when his family risks everything to come looking for him, Peter must figure out what kind of bunny he wants to be.
Official Site
Trailer
---
Trolls World Tour
(PG)
4/17/2020
Anna Kendrick, Justin Timberlake
-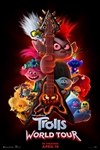 In an adventure that will take them well beyond what they've known before, Poppy and Branch discover that they are but one of six different Troll tribes scattered over six different lands and devoted to six different kinds of music: Funk, Country, Techno, Classical, Pop and Rock. Their world is about to get a lot bigger and a whole lot louder.
A member of hard-rock royalty, Queen Barb, aided by her father King Thrash, wants to destroy all other kinds of music to let rock reign supreme. With the fate of the world at stake, Poppy and Branch, along with their friends-set out to visit all the other lands to unify the Trolls in harmony against Barb, who's looking to upstage them all.
Official Site
Trailer
---