The Lion King (2019)
(PG)
7/18/2019
Donald Glover, Beyoncé Knowles-Carter
- 1 hr. 58 mins.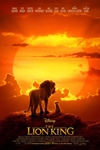 From Disney Live Action, director Jon Favreau's all-new -The Lion King- journeys to the African savanna where a future king is born. Simba idolizes his father, King Mufasa, and takes to heart his own royal destiny. But not everyone in the kingdom celebrates the new cub's arrival. Scar, Mufasa's brother -and former heir to the throne- has plans of his own. The battle for Pride Rock is ravaged with betrayal, tragedy and drama, ultimately resulting in Simba's exile. With help from a curious pair of newfound friends, Simba will have to figure out how to grow up and take back what is rightfully his.
Official Site
Trailer
---
Once Upon a Time...in Hollywood
()
7/25/2019
Leonardo DiCaprio, Brad Pitt
- 2 hr. 41 mins.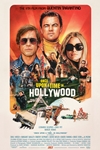 Quentin Tarantino's Once Upon a Time...in Hollywood visits 1969 Los Angeles, where everything is changing, as TV star Rick Dalton (Leonardo DiCaprio) and his longtime stunt double Cliff Booth (Brad Pitt) make their way around an industry they hardly recognize anymore. The ninth film from the writerdirector features a large ensemble cast and multiple storylines in a tribute to the final moments of Hollywood's golden age.
Official Site
Trailer
---
Fast & Furious Presents: Hobbs & Shaw
(PG-13)
8/2/2019
Dwayne Johnson, Jason Statham
- 2 hr. 16 mins.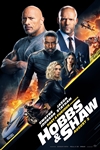 Ever since hulking lawman Hobbs (Johnson), a loyal agent of America's Diplomatic Security Service, and lawless outcast Shaw (Statham), a former British military elite operative, first faced off in 2015's Furious 7, the duo have swapped smack talk and body blows as they've tried to take each other down.
But when cyber-genetically enhanced anarchist Brixton (Idris Elba) gains control of an insidious bio-threat that could alter humanity forever - and bests a brilliant and fearless rogue MI6 agent (The Crown's Vanessa Kirby), who just happens to be Shaw's sister - these two sworn enemies will have to partner up to bring down the only guy who might be badder than themselves.
Official Site
Trailer
---
Dora and the Lost City of Gold
(PG)
8/8/2019
Isabela Moner, Eugenio Derbez
-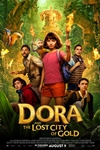 Having spent most of her life exploring the jungle with her parents, nothing could prepare Dora (Isabela Moner) for her most dangerous adventure ever - High School. Always the explorer, Dora quickly finds herself leading Boots (her best friend, a monkey), Diego (Jeffrey Wahlberg), a mysterious jungle inhabitant (Eugenio Derbez), and a rag tag group of teens on a live-action adventure to save her parents (Eva Longoria, Michael Peña) and solve the impossible mystery behind a lost city of gold.
Official Site
Trailer
---
The Angry Birds Movie 2
(PG)
8/14/2019
Jason Sudeikis, Josh Gad
- 1 hr. 31 mins.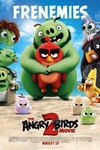 The flightless angry birds and the scheming green piggies take their beef to the next level in The Angry Birds Movie 2! When a new threat emerges that puts both Bird and Pig Island in danger, Red (Jason Sudeikis), Chuck (Josh Gad), Bomb (Danny McBride), and Mighty Eagle (Peter Dinklage) recruit Chuck's sister Silver (Rachel Bloom) and team up with pigs Leonard (Bill Hader), his assistant Courtney (Awkwafina), and techpig Garry (Sterling K. Brown) to forge an unsteady truce and form an unlikely superteam to save their homes.
Official Site
Trailer
---
Blinded by the Light
(PG-13)
8/14/2019
Viveik Kalra, Kulvinder Ghir
- 1 hr. 54 mins.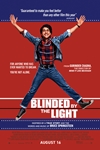 "Blinded by the Light" is a joyful story of courage, love, hope, family and the unique ability of music to lift the human spirit. The film tells the story of Javed (Viveik Kalra) a British teen of Pakistani descent, growing up in the town of Luton, England, in 1987. Amidst the racial and economic turmoil of the times, he writes poetry as a means to escape the intolerance of his hometown and the inflexibility of his traditional father. But when a classmate introduces him to the music of The Boss, Javed sees parallels to his working-class life in Springsteen's powerful lyrics. As Javed discovers a cathartic outlet for his own pent-up dreams, he also begins to find the courage to express himself in his own unique voice.
Official Site
Trailer
---
Good Boys
(R)
8/16/2019
Jacob Tremblay, Keith L. Williams
-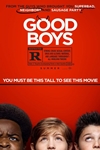 Just how bad can one day get? The creative minds behind Superbad, Pineapple Express and Sausage Party take on sixth grade hard in the outrageous comedy, Good Boys.
After being invited to his first kissing party, 12-year-old Max is panicking because he doesn't know how to kiss. Eager for some pointers, Max and his best friends Thor and Lucas decide to use Max's dad's drone - which Max is forbidden to touch - to spy (they think) on a teenage couple making out next door.
But when things go ridiculously wrong, the drone is destroyed. Desperate to replace it before Max's dad gets home, the boys skip school and set off on an odyssey of epically bad decisions involving some accidentally stolen drugs, frat-house paintball, and running from both the cops and terrifying teenage girls.
Official Site
Trailer
---
Kinky Boots the Musical
()
8/18/2019
Killian Donnelly, Matt Henry
- 2 hr. 15 mins.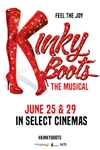 Tony Award winning musical, Kinky Boots, comes to the big screen for the first time ever. Cyndi Lauper and Harvey Fierstein's heartwarming and beloved musical, based upon the Miramax movie written by Geoff Deane & Tim Firth, filmed at the Adelphi Theatre in London - June 25 and 29 only. Based on true events, this huge hearted hit tells the story of two people with nothing in common - or so they think. Charlie, a factory owner, struggling to save his family business and Lola, a fabulous entertainer with an exciting idea, the pair learn to embrace their differences. With a little compassion and a lot of understanding, they create a line of sturdy stilettos unlike any the world has ever seen!
Official Site
Trailer
---
42nd Street - The Musical
()
8/25/2019
- 2 hr. 55 mins.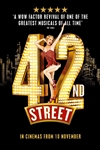 One of Broadway's most classic and beloved tales, 42nd Street, comes to the big screen in the largest ever production of the show. The musical tells the story of Peggy Sawyer, a talented young performer with stars in her eyes who gets her big break on Broadway - May 1 only. Full Synopsis (1,000 characters): One of Broadway's most classic and beloved tales, 42nd Street, comes to the big screen in the largest ever production of the show. The musical tells the story of Peggy Sawyer, a talented young performer with stars in her eyes who gets her big break on Broadway - May 1 only.
Peggy arrives to New York City from her hometown of Allentown, Pennsylvania and her talent catches the eye of legendary Broadway director Julian Marsh. She gets a spot in the chorus of Pretty Lady. Dorothy Brock, the classic Broadway diva and star of the show, takes a dislike to the new girl. When Dorothy is injured, Pretty Lady looks like it will have to close, unless a new girl talented enough to lead the show can be found - someone like Peggy Sawyer!
Official Site
Trailer
---
Downton Abbey
(PG)
9/20/2019
Hugh Bonneville, Laura Carmichael
-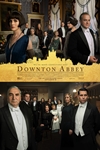 Downton Abbey follows the lives of the Crawley family and the servants who worked for them at the turn of the 20th century in an Edwardian English country house.
Official Site
Trailer
---
Abominable
(PG)
9/27/2019
Chloe Bennet, Albert Tsai
-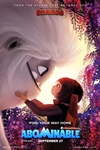 When teenage Yi (Chloe Bennet, Marvel's Agents of S.H.I.E.L.D.) encounters a young Yeti on the roof of her apartment building in Shanghai, she and her mischievous friends, Jin (Tenzing Norgay Trainor) and Peng (Albert Tsai), name him "Everest" and embark on an epic quest to reunite the magical creature with his family at the highest point on Earth.
But the trio of friends will have to stay one-step ahead of Burnish (Eddie Izzard), a wealthy man intent on capturing a Yeti, and zoologist Dr. Zara (Sarah Paulson) to help Everest get home.
Official Site
Trailer
---
Judy
(PG-13)
9/27/2019
Renee Zellweger, Finn Wittrock
-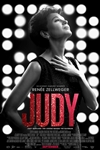 Winter 1968 and showbiz legend Judy Garland arrives in Swinging London to perform a five-week sold-out run at The Talk of the Town. It is 30 years since she shot to global stardom in The Wizard of Oz, but if her voice has weakened, its dramatic intensity has only grown. As she prepares for the show, battles with management, charms musicians and reminisces with friends and adoring fans, her wit and warmth shine through. Even her dreams of love seem undimmed as she embarks on a whirlwind romance with Mickey Deans, her soon-to-be fifth husband. Featuring some of her best-known songs, the film celebrates the voice, the capacity for love, and the sheer pizzazz of "the world's greatest entertainer."
Official Site
Trailer
---
The Current War
(PG-13)
10/4/2019
Benedict Cumberbatch, Michael Shannon
-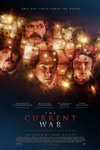 Three brilliant visionaries set off in a charged battle for the future in The Current War, the epic story of the cutthroat competition that literally lit up the modern world. Benedict Cumberbatch is Thomas Edison, the celebrity inventor on the verge of bringing electricity to Manhattan with his radical new DC technology. On the eve of triumph, his plans are upended by charismatic businessman George Westinghouse, who believes he and his partner, the upstart genius Nikolai Tesla, have a superior idea for how to rapidly electrify America: with AC current. As Edison and Westinghouse grapple for who will power the nation, they spark one of the first and greatest corporate feuds in American history, establishing for future Titans of Industry the need to break all the rules.
Official Site
Trailer
---
Joker
()
10/4/2019
Joaquin Phoenix, Robert De Niro
- 2 hr. 0 mins.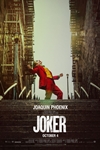 "Joker" centers around the iconic arch-nemesis and is an original, standalone story not seen before on the big screen. The exploration of Arthur Fleck (Joaquin Phoenix), a man disregarded by society, is not only a gritty character study, but also a broader cautionary tale.
Official Site
Trailer
---
A Beautiful Day In The Neighborhood
()
10/18/2019
Tom Hanks, Matthew Rhys
- Two-time Oscar-winner Tom Hanks portrays Mister Rogers in Untitled Mr. Rogers/ Tom Hanks Project, a timely story of kindness triumphing over cynicism, based on the true story of a real-life friendship between Fred Rogers and journalist Tom Junod. After a jaded magazine writer (Emmy winner Matthew Rhys) is assigned a profile of Fred Rogers, he overcomes his skepticism, learning about empathy, kindness, and decency from America's most beloved neighbor.
Official Site
Trailer
---
Maleficent: Mistress of Evil
()
10/18/2019
Angelina Jolie, Elle Fanning
-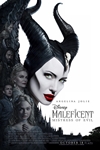 Maleficent: Mistress of Evil- is a fantasy adventure that picks up several years after "Maleficent," in which audiences learned of the events that hardened the heart of Disney's most notorious villain and drove her to curse a baby Princess Aurora. The film continues to explore the complex relationship between the horned fairy and the soon to be Queen as they form new alliances and face new adversaries in their struggle to protect the moors and the magical creatures that reside within.
Official Site
Trailer
---
Frozen 2
()
11/22/2019
Kristen Bell, Idina Menzel
-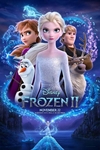 Why was Elsa born with magical powers? The answer is calling her and threatening her kingdom. Together with Anna, Kristoff, Olaf and Sven, she'll set out on a dangerous but remarkable journey. In Frozen, Elsa feared her powers were too much for the world. In Frozen 2, she must hope they are enough.
Official Site
Trailer
---
Star Wars: The Rise Of Skywalker
()
12/20/2019
Mark Hamill, Andy Serkis
-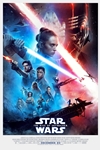 No one's ever really gone... Rey's journey continues and the Skywalker saga concludes in Star Wars
Official Site
Trailer
---