The Happytime Murders
(R)
8/24/2018
Melissa McCarthy, Todd Berger
-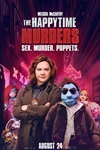 No Sesame. All Street. THE HAPPYTIME MURDERS is a filthy comedy set in the underbelly of Los Angeles where puppets and humans coexist. Two clashing detectives with a shared secret, one human (Melissa McCarthy) and one puppet, are forced to work together again to solve the brutal murders of the former cast of a beloved classic puppet television show.
Official Site
Trailer
---
Papillon
(R)
8/24/2018
Charlie Hunnam, Rami Malek
- 2 hr. 13 mins.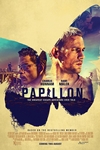 Based on the international best-selling autobiographic books "Papillon" and "Banco", the film follows the epic story of Henri "Papillon" Charrière (Charlie Hunnam), a safecracker from the Parisian underworld who is framed for murder and condemned to life in the notorious penal colony on Devil's Island. Determined to regain his freedom, Papillon forms an unlikely alliance with a convicted counterfeiter Louis Dega (Rami Malek), who in exchange for protection, agrees to finance Papillon's escape, ultimately resulting in a bond of lasting friendship. Directed by Michael Noer and written by Aaron Guzikoswski.
Official Site
Trailer
---
Operation Finale
(PG-13)
8/29/2018
Oscar Isaac, Ben Kingsley
-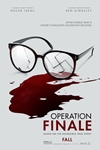 The film vividly captures the ingenious and brilliantly executed mission to capture Adolf Eichmann, one of the chief architects of the Holocaust.
Fifteen years after the end of World War II, acting on irrefutable evidence, a top-secret team of Israeli agents travel to Argentina where Eichmann (Kingsley) has been in hiding together with his family under an alias Ricardo Klement and execute an extremely dangerous abduction. In attempting to sneak him out of Argentina to stand trial in Israel while being pursued by the country's right-wing forces, agent Peter Malkin (Isaac) is forced to engage Eichmann in an intense and gripping game of cat-and-mouse with life-and-death stakes.
Official Site
Trailer
---
The Little Stranger
(R)
8/31/2018
Domhnall Gleeson, Ruth Wilson
- 1 hr. 51 mins.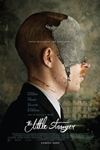 THE LITTLE STRANGER tells the story of Dr Faraday, the son of a housemaid, who has built a life of quiet respectability as a country doctor. During the long hot summer of 1948, he is called to a patient at Hundreds Hall, where his mother once worked. The Hall has been home to the Ayres family for more than two centuries. But it is now in decline and its inhabitants - mother, son and daughter - are haunted by something more ominous than a dying way of life. When he takes on his new patient, Faraday has no idea how closely, and how disturbingly, the family's story is about to become entwined with his own.
Official Site
Trailer
---
A Simple Favor
()
9/14/2018
Anna Kendrick, Blake Lively
-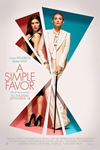 A SIMPLE FAVOR, directed by Paul Feig, centers around Stephanie (Anna Kendrick), a mommy vlogger who seeks to uncover the truth behind her best friend Emily's (Blake Lively) sudden disappearance from their small town. Stephanie is joined by Emily's husband Sean (Henry Golding) in this stylish thriller filled with twists and betrayals, secrets and revelations, love and loyalty, murder and revenge.
Official Site
Trailer
---
White Boy Rick
()
9/14/2018
Matthew McConaughey, Richie Merritt
-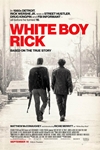 Set in 1980s Detroit at the height of the crack epidemic and the War on Drugs, WHITE BOY RICK is based on the moving true story of a blue-collar father and his teenage son, Rick Wershe, who became an undercover police informant and later a drug dealer, before he was abandoned by his handlers and sentenced to life in prison.
Official Site
Trailer
---
An American in Paris - The Musical
()
9/20/2018
Robert Fairchild, Leanne Cope
- 2 hr. 40 mins.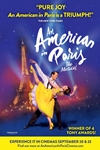 This breathtakingly beautiful Tony® Award-winning Broadway musical, inspired by the Oscar® winning MGM film, tells the impassioned story of discovering love in the 'City of Light'. Featuring the gorgeous music and lyrics of George and Ira Gershwin (including the classic hits 'S Wonderful and I Got Rhythm), stunning designs, and show-stopping choreography. With a record-setting 28 five-star reviews from critics, An American in Paris is coming from London's West End to a cinema near you.
Official Site
Trailer
---
Fahrenheit 11/9
()
9/21/2018
Michael Moore
- Michael Moore's "Fahrenheit 11/9" is a provocative and comedic look at the times in which we live. It will explore the two most important questions of the Trump Era: How the f**k did we get here, and how the f**k do we get out? It's the film to see before it's too late.
Official Site
Trailer
---
The House With A Clock In Its Walls
(PG)
9/21/2018
Jack Black, Cate Blanchett
- 1 hr. 40 mins.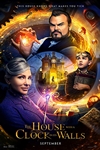 In the tradition of Amblin classics where fantastical events occur in the most unexpected places, Jack Black and two-time Academy Award® winner Cate Blanchett star in THE HOUSE WITH A CLOCK IN ITS WALLS, from Amblin Entertainment. The magical adventure tells the spine-tingling tale of 10-year-old Lewis (Owen Vaccaro) who goes to live with his uncle in a creaky old house with a mysterious tick-tocking heart. But his new town's sleepy façade jolts to life with a secret world of warlocks and witches when Lewis accidentally awakens the dead.
Official Site
Trailer
---
Life Itself
()
9/21/2018
Oscar Isaac, Olivia Wilde
- 1 hr. 57 mins.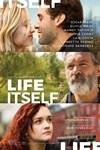 As a young New York couple goes from college romance to marriage and the birth of their first child, the unexpected twists of their journey create reverberations that echo over continents and through lifetimes in Life Itself. Director and writer Dan Fogelman ("This Is Us") examines the perils and rewards of everyday life in a multigenerational saga featuring an international ensemble including Oscar Isaac, Olivia Wilde, Antonio Banderas, Annette Bening, Olivia Cooke, Sergio Peris- Mencheta, Laia Costa, Alex Monner and Mandy Patinkin. Set in New York City and Carmona, Spain, Life Itself celebrates the human condition and all of its complications with humor, poignancy and love.
Official Site
Trailer
---
Smallfoot
(PG)
9/28/2018
Channing Tatum, James Corden
-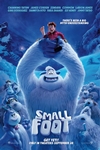 An animated adventure for all ages, with original music and an all-star cast, Smallfoot turns the Bigfoot legend upside down when a bright young Yeti finds something he thought didn't exist - a human. News of this Smallfoot throws the simple Yeti community into an uproar over what else might be out there in the big world beyond their snowy village, in an all new story about friendship, courage and the joy of discovery.
Official Site
Trailer
---
Stage Russia: King Lear
()
10/4/2018
Konstantin Raikin, Denis Sukhanov
- 2 hr. 50 mins.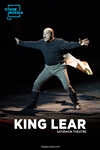 Yury Butusov's brilliant, award-winning staging of King Lear tells us a story in which the collapse of a family, the collapse of a country, and the collapse of an individual are all connected to each other. In Shakespeare's classic work, Lear imagined himself to be God's equal - and so he divided his kingdom between his daughters just to see what
would happen. Featuring 4 time Golden Mask Award-winning actor Konstantn Raikin as
Lear.
Official Site
Trailer
---
The Old Man & The Gun
(PG-13)
10/5/2018
Robert Redford, Casey Affleck
-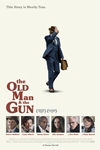 THE OLD MAN AND THE GUN is based on the true story of Forrest Tucker (Robert Redford), from his audacious escape from San Quentin at the age of 70 to an unprecedented string of heists that confounded authorities and enchanted the public. Wrapped up in the pursuit are detective John Hunt (Casey Affleck), who becomes captivated with Forrest's commitment to his craft, and a woman (Sissy Spacek), who loves him in spite of his chosen profession.
Official Site
Trailer
---
A Star is Born
(R)
10/5/2018
Lady Gaga, Bradley Cooper
- 2 hr. 15 mins.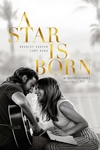 In this new take on the tragic love story, he plays seasoned musician Jackson Maine, who discovers - and falls in love with - struggling artist Ally (Gaga). She has just about given up on her dream to make it big as a singer, until Jack coaxes her into the spotlight.  But even as Ally's career takes off, the personal side of their relationship is breaking down, as Jack fights an ongoing battle with his own internal demons.
Official Site
Trailer
---
Venom
()
10/5/2018
Tom Hardy, Michelle Williams
-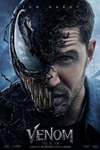 One of Marvel's most enigmatic, complex and badass characters comes to the big screen, starring Academy Award® nominated actor Tom Hardy as the lethal protector Venom.
Official Site
Trailer
---
First Man
(PG-13)
10/12/2018
Ryan Gosling, Kyle Chandler
-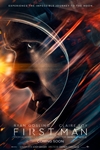 On the heels of their six-time Academy Award®-winning smash, La La Land, Oscar®-winning director Damien Chazelle and star Ryan Gosling reteam for Universal Pictures' First Man, the riveting story of NASA's mission to land a man on the moon, focusing on Neil Armstrong and the years 1961-1969. A visceral, first-person account, based on the book by James R. Hansen, the movie will explore the sacrifices and the cost on Armstrong and on the nation of one of the most dangerous missions in history.
Official Site
Trailer
---
Bohemian Rhapsody
()
11/2/2018
Rami Malek, Allen Leech
-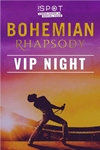 Bohemian Rhapsody is a foot-stomping celebration of Queen, their music and their extraordinary lead singer Freddie Mercury, who defied stereotypes and shattered convention to become one of the most beloved entertainers on the planet. The film traces the meteoric rise of the band through their iconic songs and revolutionary sound, their near-implosion as Mercury's lifestyle spirals out of control, and their triumphant reunion on the eve of Live Aid, where Mercury, facing a life-threatening illness, leads the band in one of the greatest performances in the history of rock music. In the process, cementing the legacy of a band that were always more like a family, and who continue to inspire outsiders, dreamers and music lovers to this day.
Official Site
Trailer
---
The Nutcracker and the Four Realms
()
11/2/2018
Keira Knightley, Mackenzie Foy
-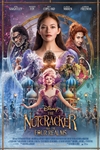 All Clara (Mackenzie Foy) wants is a key - a one-of-a-kind key that will unlock a box that holds a priceless gift from her late mother. A golden thread, presented to her at godfather Drosselmeyer's (Morgan Freeman) annual holiday party, leads her to the coveted key, which promptly disappears into a strange and mysterious parallel world. It's there that Clara encounters a soldier named Phillip (Jayden Fowora-Knight), a gang of mice and the regents who preside over three Realms: Land of Snowflakes, Land of Flowers and Land of Sweets. Clara and Phillip must brave the ominous Fourth Realm, home to the tyrant Mother Ginger (Helen Mirren), to retrieve Clara's key and hopefully return harmony to the unstable world.
Official Site
Trailer
---
Dr. Seuss' The Grinch
(PG)
11/9/2018
Benedict Cumberbatch, Kaitlyn Maher
-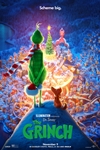 The Grinch tells the story of a cynical grump who goes on a mission to steal Christmas, only to have his heart changed by a young girl's generous holiday spirit. Funny, heartwarming and visually stunning, it's a universal story about the spirit of Christmas and the indomitable power of optimism.
Official Site
Trailer
---
The Girl in the Spider's Web
()
11/9/2018
Claire Foy, Sverrir Gudnason
-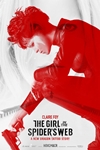 Lisbeth Salander, the cult figure and title character of the acclaimed Millennium book series created by Stieg Larsson, will return to the screen in The Girl in the Spider's Web, a first-time adaptation of the recent global bestseller.
Official Site
Trailer
---
Fantastic Beasts: The Crimes of Grindelwald
(NR)
11/16/2018
Eddie Redmayne, Katherine Waterston
-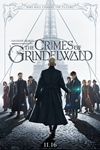 At the end of the first film, the powerful Dark wizard Gellert Grindelwald (Depp) was captured by MACUSA (Magical Congress of the United States of America), with the help of Newt Scamander (Redmayne). But, making good on his threat, Grindelwald escaped custody and has set about gathering followers, most unsuspecting of his true agenda: to raise pure-blood wizards up to rule over all non-magical beings.
In an effort to thwart Grindelwald's plans, Albus Dumbledore (Law) enlists his former student Newt Scamander, who agrees to help, unaware of the dangers that lie ahead. Lines are drawn as love and loyalty are tested, even among the truest friends and family, in an increasingly divided wizarding world.
Official Site
Trailer
---
Ralph Breaks the Internet
(NR)
11/21/2018
John C. Reilly, Sarah Silverman
-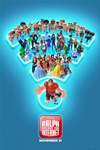 Ralph Breaks the Internet: Wreck-It Ralph 2 leaves Litwak's video arcade behind, venturing into the uncharted, expansive and thrilling world of the internet which may or may not survive Ralph's wrecking. Video game bad Ralph (voice of John C. Reilly) and fellow misfit Vanellope von Schweetz (voice of Sarah Silverman) must risk it all by traveling to the world wide web in search of a replacement part to save Vanellope's video game, Sugar Rush. In way over their heads, Ralph and Vanellope rely on the citizens of the internet - the netizens - to help navigate their way, including a website entrepreneur named Yesss (voice of Taraji P. Henson), who is the head algorithm and the heart and soul of trend-making website - Buzztube.
Official Site
Trailer
---
Robin Hood
(PG-13)
11/21/2018
Taron Egerton, Jamie Foxx
-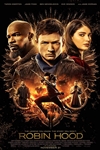 A war-hardened Crusader and a Moorish commander mount an audacious revolt against the corrupt English crown in a thrilling action-adventure. Packed with gritty battlefield exploits, mind-blowing fight choreography, and a timeless romance, ROBIN HOOD is a never before seen story of how Robin Hood because the icon and legend as we know him today.
Official Site
Trailer
---
Second Act
()
11/21/2018
Jennifer Lopez, Leah Remini
-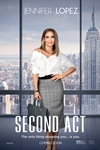 Second Act is a comedy in the vein of Working Girl and Maid In Manhattan. Jennifer Lopez stars as Maya, a 40-year-old woman struggling with frustrations from unfulfilled dreams. Until, that is, she gets the chance to prove to Madison Avenue that street smarts are as valuable as book smarts, and that it is never too late for a Second Act.
Official Site
Trailer
---
Welcome to Marwen
()
11/21/2018
Steve Carell
-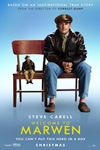 Academy Award®-winning filmmaker Robert Zemeckis (Forrest Gump, Flight, Cast Away) directs Steve Carell in the moving true story of one broken man's fight as he discovers how artistic imagination can restore the human spirit.
Official Site
Trailer
---
Alita: Battle Angel
()
12/21/2018
Rosa Salazar, Christoph Waltz
-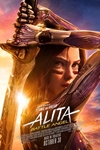 Set several centuries in the future, the abandoned Alita is found in the scrapyard of Iron City by Ido, a compassionate cyber-doctor who takes the unconscious cyborg Alita to his clinic. When Alita awakens she has no memory of who she is, nor does she have any recognition of the world she finds herself in. Everything is new to Alita, every experience a first. As she learns to navigate her new life and the treacherous streets of Iron City, Ido tries to shield Alita from her mysterious past while her street-smart new friend, Hugo, offers instead to help trigger her memories. A growing affection develops between the two until deadly forces come after Alita and threaten her newfound relationships. It is then that Alita discovers she has extraordinary fighting abilities that could be used to save the friends and family she's grown to love. Determined to uncover the truth behind her origin, Alita sets out on a journey that will lead her to take on the injustices of this dark, corrupt world, and discover that one young woman can change the world in which she lives.
Official Site
Trailer
---
Mary Poppins Returns
(PG)
12/25/2018
Emily Blunt, Lin-Manuel Miranda
-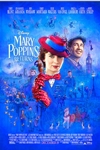 The film is set in 1930s depression-era London (the time period of the original novels) and is drawn from the wealth of material in PL Travers' additional seven books. In the story, Michael (Whishaw) and Jane (Mortimer) are now grown up, with Michael, his three children and their housekeeper, Ellen (Walters), living on Cherry Tree Lane. After Michael suffers a personal loss, the enigmatic nanny Mary Poppins (Blunt) re-enters the lives of the Banks family, and, along with the optimistic street lamplighter Jack (Miranda), uses her unique magical skills to help the family rediscover the joy and wonder missing in their lives. Mary Poppins also introduces the children to a new assortment of colorful and whimsical characters, including her eccentric cousin, Topsy (Streep).
Official Site
Trailer
---