National Theatre Live: Angels in America Part Two - Perestroika
(NR)
8/23/2017
Andrew Garfield, Denise Gough
- 3 hr. 40 mins.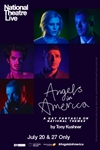 Fathom Events, BY Experience and National Theatre Live bring the new staging of Tony Kushner's multi-award winning two-part play, Angels in America: A Gay Fantasia on National Themes, to select cinemas nationwide for a two-night event on Thursday, July 20 and Thursday, July 27. Andrew Garfield plays Prior Walter along with a cast including Denise Gough, Nathan Lane, James McArdle and Russell Tovey. This new staging is directed by Olivier and Tony Award® winning director Marianne Elliott. Part One: Millennium Approaches will be captured live and broadcast to cinemas on Thursday, July 20 and Part Two: Perestroika will be captured lived and broadcast to cinemas on Thursday, July 27.
Official Site
Trailer
---
Ingrid Goes West
(R)
8/25/2017
Aubrey Plaza, Elizabeth Olsen
- 1 hr. 37 mins.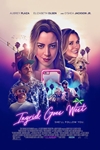 Ingrid Thorburn (Aubrey Plaza) is an unhinged social media stalker with a history of confusing likes for meaningful relationships. Taylor Sloane (Elizabeth Olsen) is an Instagram-famous influencer whose perfectly curated, boho-chic lifestyle becomes Ingrid's latest obsession. When Ingrid moves to LA and manages to insinuate herself into the social media star's life, their relationship quickly goes from #BFF to #WTF. Built around a brilliantly disarming performance from Aubrey Plaza, Ingrid Goes West (winner of the Waldo Salt Screenwriting Award at Sundance) is a savagely hilarious dark comedy that satirizes the modern world of social media and proves that being #perfect isn't all it's cracked up to be.
Official Site
Trailer
---
Leap! (Ballerina)
(PG)
8/25/2017
Elle Fanning, Nat Wolff
- 1 hr. 29 mins.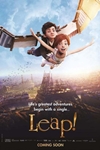 Paris, 1884. An orphaned girl arrives in Paris from Brittany. Félicie Milliner is 11 and has no money but one big, passionate dream: to become a dancer. With nothing left to lose, Félicie takes a big risk: she 'borrows' a spoiled brats identity and enters the Opera Ballet School. But how long can she be someone else? Mentored by the tough and mysterious cleaner, Odette , Félicie learns that talent is not enough - it takes hard work to be better than her ruthless, conniving fellow students. That and friendship. Felicie's inventive, exhausting and charismatic best friend Victor also has a dream: becoming a famous inventor. Together, they both encourage each other to reach for the stars.
Official Site
Trailer
---
Patti Cake$
(R)
8/30/2017
Danielle Macdonald, Bridget Everett
- 1 hr. 48 mins.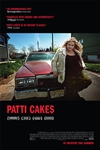 Fighting an unlikely quest for glory in her downtrodden hometown in Jersey where her life is falling apart, Patti tries to reach the big time in the hip hop scene with original and affecting music. Cheered on by her grandmother and only friends, Jheri and Basterd, Patti also shoulders her mother's heartaches and misfortunes.
Official Site
Trailer
---
It
(R)
9/7/2017
Bill Skarsgård, Jaeden Lieberher
-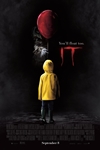 When children begin to disappear in the town of Derry, Maine, a group of young kids are faced with their biggest fears when they square off against an evil clown named Pennywise, whose history of murder and violence dates back for centuries.
Official Site
Trailer
---
mother!
()
9/15/2017
Jennifer Lawrence, Javier Bardem
-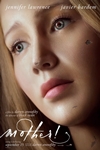 A couple's relationship is tested when uninvited guests arrive at their home, disrupting their tranquil existence. From filmmaker Darren Aronofsky (Black Swan, Requiem for a Dream), mother! stars Jennifer Lawrence, Javier Bardem, Ed Harris and Michelle Pfeiffer in this riveting psychological thriller about love, devotion and sacrifice.
Official Site
Trailer
---
Battle of the Sexes
(PG-13)
9/22/2017
Emma Stone, Steve Carell
-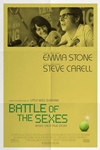 The electrifying 1973 tennis match between World number one Billie Jean King and ex-champ and serial hustler Bobby Riggs was billed as THE BATTLE OF THE SEXES and became the most watched televised sports event of all time. The match caught the zeitgeist and sparked a global conversation on gender equality, spurring on the feminist movement. Trapped in the media glare, King and Riggs were on opposites sides of a binary argument, but off-court each was fighting more personal and complex battles. With a supportive husband urging her to fight the Establishment for equal pay, the fiercely private King was also struggling to come to terms with her own sexuality, while Riggs gambled his legacy and reputation in a bid to relive the glories of his past. Together, Billie and Bobby served up a cultural spectacle that resonated far beyond the tennis courts and animated the discussions between men and women in bedrooms and boardrooms around the world.
Official Site
Trailer
---
The LEGO Ninjago Movie
(PG)
9/22/2017
Dave Franco, Justin Theroux
-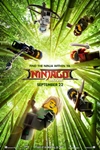 In this big-screen NINJAGO adventure, the battle for NINJAGO City calls to action young Master Builder Lloyd, aka the Green Ninja, along with his friends, who are all secret ninja warriors. Led by Master Wu, as wise-cracking as he is wise, they must defeat evil warlord Garmadon, The Worst Guy Ever, who also happens to be Lloyd's dad. Pitting mech against mech and father against son, the epic showdown will test this fierce but undisciplined team of modern-day ninjas who must learn to check their egos and pull together to unleash their inner power of Spinjitzu.
Official Site
Trailer
---
Blade Runner 2049
(R)
10/6/2017
Ryan Gosling, Harrison Ford
-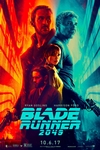 Thirty years after the events of the first film, a new blade runner, LAPD Officer K, unearths a long-buried secret that has the potential to plunge what's left of society into chaos. K's discovery leads him on a quest to find Rick Deckard, a former LAPD blade runner who has been missing for 30 years.
Official Site
Trailer
---
Three Billboards Outside Ebbing, Missouri
(R)
10/13/2017
Frances McDormand, Woody Harrelson
-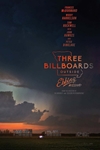 After months have passed without a culprit in her daughter's murder case, Mildred Hayes makes a bold move, painting three signs leading into her town with a controversial message directed at William Willoughby, the town's revered chief of police. When his second-in-command Officer Dixon, an immature mother's boy with a penchant for violence, gets involved, the battle between Mildred and Ebbing's law enforcement is only exacerbated.
Official Site
Trailer
---
Thor: Ragnarok
()
11/3/2017
Chris Hemsworth, Tom Hiddleston
-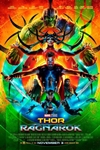 In Marvel Studios' Thor: Ragnarok, Thor is imprisoned on the other side of the universe without his mighty hammer and finds himself in a race against time to get back to Asgard to stop Ragnarok, the destruction of his homeworld and the end of Asgardian civilization at the hands of an all-powerful new threat, the ruthless Hela. But first he must survive a deadly gladiatorial contest that pits him against his former ally and fellow Avenger, the Incredible Hulk!
Official Site
Trailer
---
Murder on the Orient Express
()
11/10/2017
Kenneth Branagh, Willem Dafoe
-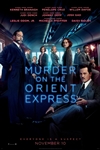 What starts out as a lavish train ride through Europe quickly unfolds into one of the most stylish, suspenseful and thrilling mysteries ever told. From the novel by best-selling author Agatha Christie, "Murder on the Orient Express" tells the tale of thirteen strangers stranded on a train, where everyone's a suspect. One man must race against time to solve the puzzle before the murderer strikes again.
Official Site
Trailer
---
Justice League
()
11/17/2017
Ben Affleck, Amy Adams
-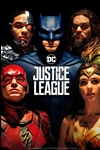 Fueled by his restored faith in humanity and inspired by Superman's selfless act, Bruce Wayne enlists the help of his newfound ally, Diana Prince, to face an even greater enemy. Together, Batman and Wonder Woman work quickly to find and recruit a team of metahumans to stand against this newly awakened threat. But despite the formation of this unprecedented league of heroes Batman, Wonder Woman, Aquaman, Cyborg and The Flash - it may already be too late to save the planet from an assault of catastrophic proportions.
Official Site
Trailer
---
Coco
()
11/22/2017
Gael García Bernal, Anthony Gonzalez
-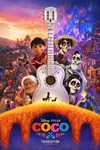 Despite his family's baffling generations-old ban on music, Miguel (voice of newcomer Anthony Gonzalez) dreams of becoming an accomplished musician like his idol, Ernesto de la Cruz (voice of Benjamin Bratt). Desperate to prove his talent, Miguel finds himself in the stunning and colorful Land of the Dead following a mysterious chain of events. Along the way, he meets charming trickster Hector (voice of Gael García Bernal), and together, they set off on an extraordinary journey to unlock the real story behind Miguel's family history.
Official Site
Trailer
---
National Theatre Live: Follies
()
12/6/2017
- 3 hr. 30 mins.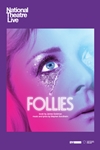 Official Site
Trailer
---
Ferdinand
()
12/15/2017
John Cena, Kate McKinnon
-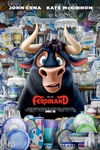 The story of a giant bull with a big heart. After being mistaken for a dangerous beast, he is captured and torn from his home. Determined to return to his family, he rallies a misfit team on the ultimate adventure. Set in Spain, Ferdinand proves you can't judge a bull by its cover.
Official Site
Trailer
---
Star Wars: The Last Jedi
(NR)
12/15/2017
Daisy Ridley, John Boyega
-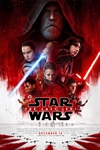 Official Site
Trailer
---
National Theatre Live: Young Marx
()
1/17/2018
Rory Kinnear, Oliver Chris
- 3 hr. 40 mins.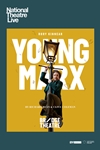 Rory Kinnear is Marx and Oliver Chris is Engels, in this new comedy written by Richard Bean and Clive Coleman. Broadcast live from The Bridge Theatre, London, the production is directed by Nicholas Hytner and reunites the creative team behind Broadway and West End hit comedy One Man, Two Guvnors. 1850, and Europe's most feared terrorist is hiding in Dean Street, Soho. Broke, restless and horny, the thirty-two-year-old revolutionary is a frothing combination of intellectual brilliance, invective, satiric wit, and child-like emotional illiteracy. Creditors, spies, rival revolutionary factions and prospective seducers of his beautiful wife all circle like vultures. His writing blocked, his marriage dying, his friend Engels in despair at his wasted genius, his only hope is a job on the railway. But there's still no one in the capital who can show you a better night on the piss than Karl Heinrich Marx.
Official Site
Trailer
---
National Theatre Live : Julius Caesar
()
4/25/2018
Ben Whishaw, Michelle Fairley
- 3 hr. 0 mins.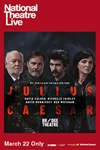 Ben Whishaw and Michelle Fairley play Brutus and Cassius, David Calder plays Caesar and David Morrissey is Mark Antony. Broadcast live from The Bridge Theatre, London. Caesar returns in triumph to Rome and the people pour out of their homes to celebrate. Alarmed by the autocrat's popularity, the educated élite conspire to bring him down. After his assassination, civil war erupts on the streets of the capital. Nicholas Hytner's production will thrust the audience into the street party that greets Caesar's return, the congress that witnesses his murder, the rally that assembles for his funeral and the chaos that explodes in its wake
Official Site
Trailer
---