The Shape of Water
(R)
1/26/2018
Michael Shannon, Sally Hawkins
- 2 hr. 3 mins.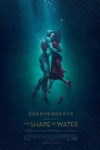 THE SHAPE OF WATER - an other-worldly fairy tale, set against the backdrop of Cold War era America circa 1963. In the hidden high-security government laboratory where she works, lonely Elisa is trapped in a life of silence and isolation. Elisa's life is changed forever when she and co-worker Zelda discover a secret classified experiment.
Official Site
Trailer
---
Three Billboards Outside Ebbing, Missouri
(R)
1/26/2018
Frances McDormand, Woody Harrelson
- 1 hr. 55 mins.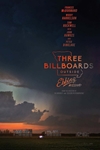 After months have passed without a culprit in her daughter's murder case, Mildred Hayes makes a bold move, painting three signs leading into her town with a controversial message directed at William Willoughby, the town's revered chief of police. When his second-in-command Officer Dixon, an immature mother's boy with a penchant for violence, gets involved, the battle between Mildred and Ebbing's law enforcement is only exacerbated.
Official Site
Trailer
---
The 15:17 to Paris
(PG-13)
2/9/2018
Anthony Sadler, Alek Skarlatos
-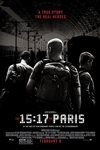 In the early evening of August 21, 2015, the world watched in stunned silence as the media reported a thwarted terrorist attack on Thalys train #9364 bound for Paris, an attempt prevented by three courageous young Americans traveling through Europe. The film follows the course of the friends' lives, from the struggles of childhood through finding their footing in life, to the series of unlikely events leading up to the attack. Throughout the harrowing ordeal, their friendship never wavers, making it their greatest weapon and allowing them to save the lives of the more than 500 passengers on board.
Official Site
Trailer
---
Fifty Shades Freed
(R)
2/9/2018
Dakota Johnson, Jamie Dornan
-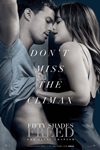 Christian and Anastasia have become a couple, but Christian's past is coming back to haunt Anastasia.
Official Site
Trailer
---
Peter Rabbit
(PG)
2/9/2018
James Corden, Rose Byrne
-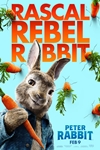 Peter Rabbit, the mischievous and adventurous hero who has captivated generations of readers, now takes on the starring role of his own irreverent, contemporary comedy with attitude. In the film, Peter's feud with Mr. McGregor (Domhnall Gleeson) escalates to greater heights than ever before as they rival for the affections of the warm-hearted animal lover who lives next door (Rose Byrne). James Corden voices the character of Peter with playful spirit and wild charm, with Margot Robbie, Elizabeth Debicki, and Daisy Ridley performing the voice roles of the triplets, Flopsy, Mopsy, and Cottontail.
Official Site
Trailer
---
Black Panther
()
2/15/2018
Chadwick Boseman, Lupita Nyong'o
-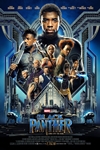 "Black Panther" follows T'Challa who, after the events of "Captain America: Civil War," returns home to the isolated, technologically advanced African nation of Wakanda to take his place as King. However, when an old enemy reappears on the radar, T'Challa's mettle as King and Black Panther is tested when he is drawn into a conflict that puts the entire fate of Wakanda and the world at risk.
Official Site
Trailer
---
Early Man
(PG)
2/16/2018
Eddie Redmayne, Tom Hiddleston
-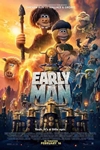 Set at the dawn of time, when prehistoric creatures and woolly mammoths roamed the earth, EARLY MAN tells the story of how plucky caveman Dug, along with sidekick Hognob, unites his tribe against the mighty Bronze Age in a battle to beat them at their own game.
Official Site
Trailer
---
National Theatre Live: Cat on a Hot Tin Roof
()
2/28/2018
- 3 hr. 5 mins.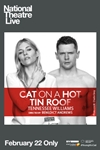 Directed by Benedict Andrews and starring a perfectly paired Jack O'Connell and Sienna Miller, National Theatre Live's thrilling revival of Cat on a Hot Tin Roof comes to select cinemas nationwide for a special one-night event on February 22, 2018. This Young Vic production of Tennessee Williams's 1955 Pulitzer Prize-winning "Cat on a Hot Tin Roof" burns bright enough to both scorch and illuminate. This searing, poetic story of a family's fight for survival, brings combustible conviction to a smoldering classic that has only rarely ignited in performance in recent years. Captured live from the NT Live stage, Cat on a Hot Tin Roof is presented by Fathom Events, National Theatre Live and BY Experience.
Official Site
Trailer
---
Red Sparrow
()
3/2/2018
Jenifer Lawrence, Joel Edgerton
-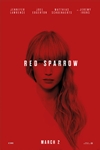 Dominika Egorova is many things.
A devoted daughter determined to protect her mother at all costs.
A prima ballerina whose ferocity has pushed her body and mind to the absolute limit.
A master of seductive and manipulative combat.
When she suffers a career-ending injury, Dominika and her mother are facing a bleak and uncertain future. That is why she finds herself manipulated into becoming the newest recruit for Sparrow School, a secret intelligence service that trains exceptional young people like her to use their bodies and minds as weapons. After enduring the perverse and sadistic training process, she emerges as the most dangerous Sparrow the program has ever produced. Dominika must now reconcile the person she was with the power she now commands, with her own life and everyone she cares about at risk, including an American CIA agent who tries to convince her he is the only person she can trust.
Official Site
Trailer
---
A Wrinkle in Time
(PG)
3/9/2018
Gugu Mbatha-Raw, Chris Pine
-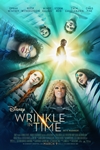 Meg Murry is a typical middle school student struggling with issues of self-worth who just wants to fit in. The daughter of two world-renowned physicists, she is intelligent and uniquely gifted, as is Meg's younger brother, Charles Wallace, but she has yet to realize it for herself. Complicating matters is the mysterious disappearance of Mr. Murry, which has left Meg devastated and her mother broken-hearted. Charles Wallace introduces Meg and her fellow classmate Calvin to three celestial beings (Mrs. Which, Mrs. Whatsit and Mrs. Who) who have journeyed to Earth to help search for their father, and together they embark on their formidable quest. Travelling via a wrinkling of time and space known as tessering, they are transported to worlds beyond their imagination where they must confront a powerful evil force. To make it back home to Earth, Meg must face the darkness within herself in order to harness the strength necessary to defeat the darkness rapidly enveloping the Universe.
Official Site
Trailer
---
Tomb Raider
()
3/16/2018
Alicia Vikander, Dominic West
-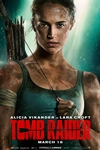 Lara Croft is the fiercely independent daughter of an eccentric adventurer who vanished when she was scarcely a teen. Now a young woman of 21 without any real focus or purpose, Lara navigates the chaotic streets of trendy East London as a bike courier. Determined to forge her own path, she refuses to take the reins of her father's global empire just as staunchly as she rejects the idea that he's truly gone. Going explicitly against his final wishes, she leaves everything behind in search of her dad's last-known destination: a fabled tomb on a mythical island that might be somewhere off the coast of Japan. Suddenly, the stakes couldn't be higher for Lara must learn to push herself beyond her limits as she journeys into the unknown.
Official Site
Trailer
---
Isle of Dogs
()
3/23/2018
F. Murray Abraham, Bob Balaban
-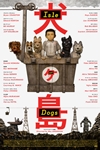 ISLE OF DOGS tells the story of ATARI KOBAYASHI, 12-year-old ward to corrupt Mayor Kobayashi. When, by Executive Decree, all the canine pets of Megasaki City are exiled to a vast garbage-dump called Trash Island, Atari sets off alone in a miniature Junior-Turbo Prop and flies across the river in search of his bodyguard-dog, Spots. There, with the assistance of a pack of newly-found mongrel friends, he begins an epic journey that will decide the fate and future of the entire Prefecture.
Official Site
Trailer
---
Ready Player One
()
3/30/2018
Tye Sheridan, Olivia Cooke
-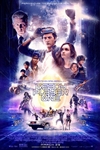 From filmmaker Steven Spielberg comes the science fiction action adventure Ready Player One, based on Ernest Cline's bestseller of the same name, which has become a worldwide phenomenon.The film is set in 2045, with the world on the brink of chaos and collapse. But the people have found salvation in the OASIS, an expansive virtual reality universe created by the brilliant and eccentric James Halliday (Mark Rylance). When Halliday dies, he leaves his immense fortune to the first person to find a digital Easter egg he has hidden somewhere in the OASIS, sparking a contest that grips the entire world. When an unlikely young hero named Wade Watts (Tye Sheridan) decides to join the contest, he is hurled into a breakneck, reality-bending treasure hunt through a fantastical universe of mystery, discovery and danger.
Official Site
Trailer
---
Blockers
(R)
4/6/2018
Leslie Mann, Ike Barinholtz
-
When three parents stumble upon their daughters' pact to lose their virginity at prom, they launch a covert one-night operation to stop the teens from sealing the deal. Leslie Mann (The Other Woman, This Is 40), Ike Barinholtz (Neighbors, Suicide Squad) and John Cena (Trainwreck, Sisters) star in Blockers, the directorial debut of Kay Cannon (writer of the Pitch Perfect series).
Official Site
Trailer
---
National Theatre Live : Julius Caesar
()
4/25/2018
Ben Whishaw, Michelle Fairley
- 3 hr. 10 mins.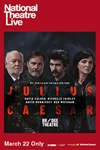 Fathom Events, BY Experience and National Theatre Live bring Nicholas Hytner's production of "Julius Caesar" from the stage to the big screen on Thursday, March 22, 2018 at 7:30 p.m. local time. The acclaimed production of "Julius Caesar" will thrust audiences into the street party that greets Caesar's triumphant return to Rome. Alarmed by the autocrat's popularity, the educated Úlite conspire to bring him down, but a rally assembles for his funeral and chaos explodes in its wake. This thrilling production includes David Calder (Caesar), Ben Whishaw (Brutus), Michelle Fairley (Cassius) and David Morrissey (Marc Antony).
Official Site
Trailer
---
Avengers: Infinity War
(NR)
5/4/2018
Robert Downey Jr., Chris Evans
-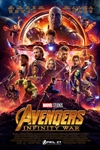 An unprecedented cinematic journey ten years in the making and spanning the entire Marvel Cinematic Universe, Marvel Studios' "Avengers: Infinity War" brings to the screen the ultimate, deadliest showdown of all time. The Avengers and their Super Hero allies must be willing to sacrifice all in an attempt to defeat the powerful Thanos before his blitz of devastation and ruin puts an end to the universe.
Official Site
Trailer
---
Deadpool 2
()
5/18/2018
Ryan Reynolds, Morena Baccarin
-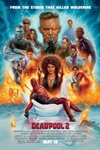 After surviving a near fatal bovine attack, a disfigured cafeteria chef (Wade Wilson) struggles to fulfill his dream of becoming Mayberry's hottest bartender while also learning to cope with his lost sense of taste. Searching to regain his spice for life, as well as a flux capacitor, Wade must battle ninjas, the yakuza, and a pack of sexually aggressive canines, as he journeys around the world to discover the importance of family, friendship, and flavor - finding a new taste for adventure and earning the coveted coffee mug title of World's Best Lover.
Official Site
Trailer
---
National Theatre Live: Macbeth
(NR)
5/30/2018
Rory Kinnear, Anne-Marie Duff
- 3 hr. 30 mins.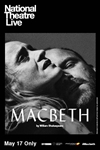 Fathom Events, BY Experience and National Theatre Live showcase Rory Kinnear's return to the National Theatre stage as the title role in "Macbeth" on the big screen for one night, Thursday, May 17, 2018 at 7:00 p.m. local time. In the ruined aftermath of a bloody civil war and ruthlessly fighting to survive, the Macbeths are propelled toward the crown by forces of elemental darkness. Shakespeare's intense and terrifying tragedy will see Rory Kinnear and Anne-Marie Duff return to the National Theatre to play Macbeth and Lady Macbeth. Directed by Rufus Norris, this production of Macbeth will be captured live one week before its cinema debut.
Official Site
Trailer
---
The Incredibles 2
()
6/15/2018
Craig T. Nelson, Holly Hunter
-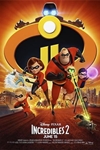 Everyone's favorite family of superheroes is back in Incredibles 2 but this time Helen (voice of Holly Hunter) is in the spotlight, leaving Bob (voice of Craig T. Nelson) at home with Violet (voice of Sarah Vowell) and Dash (voice of Huck Milner) to navigate the day-to-day heroics of normal life. It's a tough transistion for everyone, made tougher by the fact that the family is still unaware of baby Jack-Jack's emerging superpowers. When a new villain hatches a brilliant and dangerous plot, the family and Frozone (voice of Samuel L. Jackson) must find a way to work together again which is easier said than done, even when they're all Incredible.
Official Site
Trailer
---
Hotel Transylvania 3: Summer Vacation
()
7/13/2018
Adam Sandler, Selena Gomez
-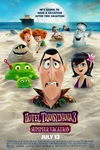 In Sony Pictures Animation's Hotel Transylvania 3, Mavis surprises Dracula with a family voyage on a luxury monster cruise ship so he can take a summer vacation from providing everyone else's vacation at the hotel, and the rest of Drac's Pack cannot resist tagging along. The monsters are all having a great time, indulging in all of the shipboard fun the cruise has to offer, from monster volleyball to colossus sized buffets and exotic excursions, but then the unexpected happens as Drac falls for the intriguing-yet-dangerous captain of the ship. Balancing family, friends, and a budding romance might just be too much, even for the most powerful vampire.
Official Site
Trailer
---