Abominable
(PG)
9/27/2019
Chloe Bennet, Albert Tsai
- 1 hr. 32 mins.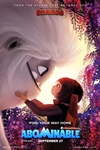 When teenage Yi (Chloe Bennet, Marvel's Agents of S.H.I.E.L.D.) encounters a young Yeti on the roof of her apartment building in Shanghai, she and her mischievous friends, Jin (Tenzing Norgay Trainor) and Peng (Albert Tsai), name him "Everest" and embark on an epic quest to reunite the magical creature with his family at the highest point on Earth.
But the trio of friends will have to stay one-step ahead of Burnish (Eddie Izzard), a wealthy man intent on capturing a Yeti, and zoologist Dr. Zara (Sarah Paulson) to help Everest get home.
Official Site
Trailer
---
Nada a Perder 2
(PG-13)
9/27/2019
Petrônio Gontijo, Day Mesquita
- 2 hr. 0 mins.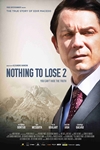 Filmed in Brazil, Israel and South Africa, this is the second and last film based on the series of books written by the journalist Douglas Tavolaro on the life of the Universal Church of the Kingdom of God founder Edir Macedo. While the first showed the spiritual search of Macedo from childhood to the emergence of the Church, this continuation focuses on the growth of the Church for the world. Especially in the most controversial cases involving denunciations and attacks on the bishop and the church he helped to create. Betrayals and politics intertwine while simultaneously Macedo also has to face both the death of his mother and the collapse of the temple in Osasco with a large number of victims. Through it all he perseveres clinging to his faith and ultimately after a pilgrimage to Mount Sinai resurfaces to lead the proliferation of his Faith and the construction of new temples, including the temple of Solomon in Brazil.
Official Site
Trailer
---
Joker
(R)
10/3/2019
Joaquin Phoenix, Robert De Niro
- 2 hr. 2 mins.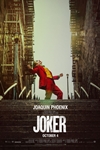 "Joker" centers around the iconic arch-nemesis and is an original, standalone story not seen before on the big screen. The exploration of Arthur Fleck (Joaquin Phoenix), a man disregarded by society, is not only a gritty character study, but also a broader cautionary tale.
Official Site
Trailer
---
The Addams Family
(PG)
10/11/2019
Oscar Isaac, Charlize Theron
- 1 hr. 45 mins.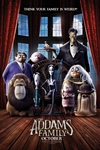 Get ready to snap your fingers! The first family of Halloween, the Addams Family, is back on the big screen in the first animated comedy about the kookiest family on the block. Funny, outlandish, and completely iconic, the Addams Family redefines what it means to be a good neighbor.
Official Site
Trailer
---
El Camino: A Breaking Bad Movie
()
10/11/2019
Aaron Paul, Charles Baker
- 2 hr. 2 mins.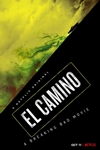 The Netflix Event EL CAMINO: A BREAKING BAD MOVIE reunites fans with Jesse Pinkman (Emmy-winner Aaron Paul). In the wake of his dramatic escape from captivity, Jesse must come to terms with his past in order to forge some kind of future. This gripping thriller is written and directed by Vince Gilligan, the creator of Breaking Bad.
Official Site
Trailer
---
Maleficent: Mistress of Evil
()
10/17/2019
Angelina Jolie, Elle Fanning
- 1 hr. 58 mins.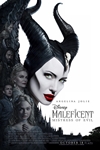 Maleficent: Mistress of Evil is a fantasy adventure that picks up several years after "Maleficent," in which audiences learned of the events that hardened the heart of Disney's most notorious villain and drove her to curse a baby Princess Aurora. The film continues to explore the complex relationship between the horned fairy and the soon to be Queen as they form new alliances and face new adversaries in their struggle to protect the moors and the magical creatures that reside within.
Official Site
Trailer
---
A Beautiful Day In The Neighborhood
()
10/18/2019
Tom Hanks, Matthew Rhys
- 1 hr. 47 mins.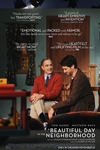 Tom Hanks portrays Mister Rogers in A Beautiful Day in the Neighborhood, a timely story of kindness triumphing over cynicism, based on the true story of a real-life friendship between Fred Rogers and journalist Tom Junod. After a jaded magazine writer (Emmy winner Matthew Rhys) is assigned a profile of Fred Rogers, he overcomes his skepticism, learning about kindness, love and forgiveness from America's most beloved neighbor.
Official Site
Trailer
---
Zombieland: Double Tap
(R)
10/18/2019
Emma Stone, Woody Harrelson
- 1 hr. 39 mins.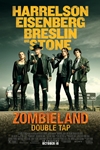 A decade after Zombieland became a hit film and a cult classic, the lead cast (Woody Harrelson, Jesse Eisenberg, Abigail Breslin, and Emma Stone) have reunited with director Ruben Fleischer (Venom) and the original writers Rhett Reese & Paul Wernick (Deadpool) for Zombieland: Double Tap. In the sequel, written by Rhett Reese & Paul Wernick and Dave Callaham, through comic mayhem that stretches from the White House and through the heartland, these four slayers must face off against the many new kinds of zombies that have evolved since the first movie, as well as some new human survivors. But most of all, they have to face the growing pains of their own snarky, makeshift family.
Official Site
Trailer
---
National Theatre Live: Fleabag
()
10/24/2019
Phoebe Waller-Bridge
- 1 hr. 20 mins.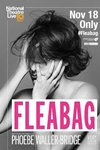 Official Site
Trailer
---
Jojo Rabbit
(PG-13)
10/25/2019
Roman Griffin Davis, Scarlett Johansson
- 1 hr. 48 mins.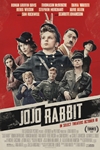 Writer director Taika Waititi (THOR: RAGNAROK, HUNT FOR THE WILDERPEOPLE), brings his signature style of humor and pathos to his latest film, JOJO RABBIT, a World War II satire that follows a lonely German boy (Roman Griffin Davis), whose world view is turned upside down when he discovers his single mother (Scarlett Johansson) is hiding a young girl (Thomasin McKenzie) in her attic. Aided only by his idiotic imaginary friend, Adolf Hitler (Taika Waititi), Jojo must confront his naive patriotism.
Official Site
Trailer
---
Pain and Glory (Dolor y gloria)
(R)
10/25/2019
Penélope Cruz, Antonio Banderas
- 1 hr. 48 mins.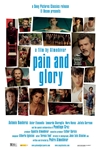 Pain and Glory tells of a series of reencounters experienced by Salvador Mallo, a film director in his physical decline. Some of them in the flesh, others remembered: his childhood in the 60s, when he emigrated with his parents to a village in Valencia in search of prosperity, the first desire, his first adult love in the Madrid of the 80s, the pain of the breakup of that love while it was still alive and intense, writing as the only therapy to forget the unforgettable, the early discovery of cinema, and the void, the infinite void that creates the incapacity to keep on making films. Pain and Glory talks about creation, about the difficulty of separating it from one's own life and about the passions that give it meaning and hope. In recovering his past, Salvador finds the urgent need to recount it, and in that need he also finds his salvation.
Official Site
Trailer
---
Motherless Brooklyn
(R)
11/1/2019
Edward Norton, Bruce Willis
- 2 hr. 24 mins. Set against the backdrop of 1950s New York, "Motherless Brooklyn" follows Lionel Essrog (Edward Norton), a lonely private detective living with Tourette Syndrome, as he ventures to solve the murder of his mentor and only friend, Frank Minna (Bruce Willis). Armed only with a few clues and the engine of his obsessive mind, Lionel unravels closely-guarded secrets that hold the fate of the whole city in the balance. In a mystery that carries him from gin-soaked jazz clubs in Harlem to the hard-edged slums of Brooklyn and, finally, into the gilded halls of New York's power brokers, Lionel contends with thugs, corruption and the most dangerous man in the city to honor his friend and save the woman who might be his own salvation.
Official Site
Trailer
---
Terminator: Dark Fate
(NR)
11/1/2019
Linda Hamilton, Arnold Schwarzenegger
-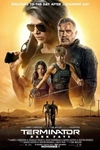 Official Site
Trailer
---
Doctor Sleep
(R)
11/8/2019
Ewan McGregor, Rebecca Ferguson
-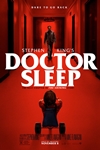 Still irrevocably scarred by the trauma he endured as a child at the Overlook, Dan Torrance has fought to find some semblance of peace. But that peace is shattered when he encounters Abra, a courageous teenager with her own powerful extrasensory gift, known as the "shine." Instinctively recognizing that Dan shares her power, Abra has sought him out, desperate for his help against the merciless Rose the Hat and her followers, The True Knot, who feed off the shine of innocents in their quest for immortality.
Official Site
Trailer
---
The Irishman
(R)
11/8/2019
Robert De Niro, Al Pacino
-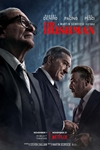 An epic saga of organized crime in post-war America told through the eyes of World War II veteran Frank Sheeran, a hustler and hitman who worked alongside some of the most notorious figures of the 20th Century. Spanning decades, the film chronicles one of the greatest unsolved mysteries in American history, the disappearance of legendary union boss Jimmy Hoffa, and offers a monumental journey through the hidden corridors of organized crime: its inner workings, rivalries and connections to mainstream politics.
Official Site
Trailer
---
Ford v. Ferrari
()
11/15/2019
Matt Damon, Christian Bale
- 2 hr. 32 mins.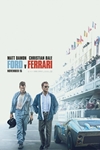 Academy Award-winners Matt Damon and Christian Bale star in this movie based on the remarkable true story of the visionary American car designer Carroll Shelby (Damon) and the fearless British-born driver Ken Miles (Bale), who together battled corporate interference, the laws of physics, and their own personal demons to build a revolutionary race car for Ford Motor Company and take on the dominating race cars of Enzo Ferrari at the 24 Hours of Le Mans in France in 1966.
Official Site
Trailer
---
Marriage Story
(R)
11/15/2019
Scarlett Johansson, Adam Driver
- 2 hr. 16 mins.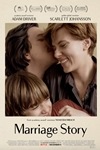 MARRIAGE STORY is Academy Award nominated filmmaker Noah Baumbach's incisive and compassionate portrait of a marriage breaking up and a family staying together. The film stars Scarlett Johansson and Adam Driver, Laura Dern, Alan Alda, and Ray Liotta co-star.
Official Site
Trailer
---
Frozen 2
()
11/22/2019
Kristen Bell, Idina Menzel
-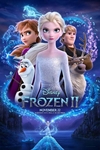 Why was Elsa born with magical powers? The answer is calling her and threatening her kingdom. Together with Anna, Kristoff, Olaf and Sven, she'll set out on a dangerous but remarkable journey. In Frozen, Elsa feared her powers were too much for the world. In Frozen 2, she must hope they are enough.
Official Site
Trailer
---
Jumanji: The Next Level
()
12/13/2019
Dwayne Johnson, Kevin Hart
- In Jumanji: The Next Level, the gang is back but the game has changed. As they return to Jumanji to rescue one of their own, they discover that nothing is as they expect. The players will have to brave parts unknown and unexplored, from the arid deserts to the snowy mountains, in order to escape the world's most dangerous game.
Official Site
Trailer
---
Bombshell
()
12/20/2019
Charlize Theron, Margot Robbie
- Official Site
Trailer
---
Cats
(PG)
12/20/2019
James Corden, Judi Dench
- Official Site
Trailer
---
Little Women
(PG)
12/25/2019
Saoirse Ronan, Emma Watson
- Official Site
Trailer
---
Spies in Disguise
()
12/25/2019
Will Smith, Tom Holland
-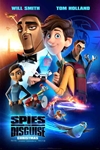 Super spy Lance Sterling (Will Smith) and scientist Walter Beckett (Tom Holland) are almost exact opposites. Lance is smooth, suave and debonair. Walter is - not. But when events take an unexpected turn, this unlikely duo are forced to team up for the ultimate mission that will require an almost impossible disguise - transforming Lance into the brave, fierce, majestic... pigeon. Walter and Lance suddenly have to work as a team, or the whole world is in peril.
Official Site
Trailer
---
Onward
()
3/6/2020
Chris Pratt, Tom Holland
-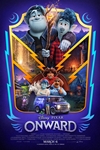 Set in a suburban fantasy world, Disney-Pixar's "Onward" introduces two teenage elf brothers who embark on an extraordinary quest to discover if there is still a little magic left out there.
Official Site
Trailer
---