National Theatre Live : Julius Caesar
()
4/25/2018
Ben Whishaw, Michelle Fairley
- 2 hr. 15 mins.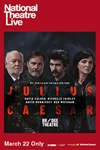 Fathom Events, BY Experience and National Theatre Live bring Nicholas Hytner's production of "Julius Caesar" from the stage to the big screen on Thursday, March 22, 2018 at 7:30 p.m. local time. The acclaimed production of "Julius Caesar" will thrust audiences into the street party that greets Caesar's triumphant return to Rome. Alarmed by the autocrat's popularity, the educated élite conspire to bring him down, but a rally assembles for his funeral and chaos explodes in its wake. This thrilling production includes David Calder (Caesar), Ben Whishaw (Brutus), Michelle Fairley (Cassius) and David Morrissey (Marc Antony).
Official Site
Trailer
---
Avengers: Infinity War
(PG-13)
4/26/2018
Robert Downey Jr., Chris Evans
- 2 hr. 36 mins.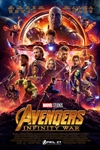 An unprecedented cinematic journey ten years in the making and spanning the entire Marvel Cinematic Universe, Marvel Studios' "Avengers: Infinity War" brings to the screen the ultimate, deadliest showdown of all time. The Avengers and their Super Hero allies must be willing to sacrifice all in an attempt to defeat the powerful Thanos before his blitz of devastation and ruin puts an end to the universe.
Official Site
Trailer
---
Son of Bigfoot
(PG)
5/4/2018
Cinda Adams, Bob Barlen
- 1 hr. 31 mins.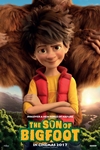 Teenage outsider Adam sets out on an epic and daring quest to uncover the mystery behind his long-lost dad, only to find out that he is none other than the legendary Bigfoot! He has been hiding deep in the forest for years to protect himself and his family from HairCo., a giant corporation eager to run scientific experiments with his special DNA. As father and son start making up for lost time after the boy's initial disbelief, Adam soon discovers that he too is gifted with superpowers beyond his imagination. But little do they know, HairCo. is on their tail as Adam's traces have led them to Bigfoot!
Official Site
Trailer
---
Tully
(R)
5/4/2018
Charlize Theron, Mackenzie Davis
- 1 hr. 34 mins.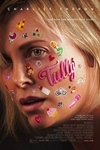 Marlo [Academy Award winner Charlize Theron], a mother of three including a newborn, is gifted a night nanny by her brother [Mark Duplass]. Hesitant to the extravagance at first, Marlo comes to form a unique bond with the thoughtful, surprising, and sometimes challenging young nanny named Tully.
Official Site
Trailer
---
Disobedience
(R)
5/11/2018
Rachel McAdams, Rachel Weisz
- 1 hr. 54 mins.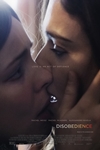 From a screenplay by Lelio and Rebecca Lenkiewicz, the film follows a woman as she returns from New York after the death of her estranged rabbi father to the Orthodox Jewish community in North London where she grew up. Once back at home, she stirs up controversy when she shows an interest in a childhood friend. The film stars Rachel Weisz, Rachel McAdams and Alessandro Nivola.
Official Site
Trailer
---
Deadpool 2
()
5/17/2018
Ryan Reynolds, Morena Baccarin
- 1 hr. 51 mins.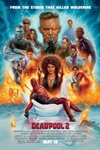 After surviving a near fatal bovine attack, a disfigured cafeteria chef (Wade Wilson) struggles to fulfill his dream of becoming Mayberry's hottest bartender while also learning to cope with his lost sense of taste. Searching to regain his spice for life, as well as a flux capacitor, Wade must battle ninjas, the yakuza, and a pack of sexually aggressive canines, as he journeys around the world to discover the importance of family, friendship, and flavor - finding a new taste for adventure and earning the coveted coffee mug title of World's Best Lover.
Official Site
Trailer
---
Book Club
()
5/18/2018
Diane Keaton, Jane Fonda
-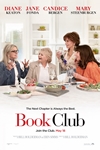 Diane (Diane Keaton) is recently widowed after 40 years of marriage. Vivian (Jane Fonda) enjoys her men with no strings attached. Sharon (Candice Bergen) is still working through a decades-old divorce. Carol's (Mary Steenburgen) marriage is in a slump after 35 years.
Four lifelong friends' lives are turned upside down to hilarious ends when their book club tackles the infamous Fifty Shades of Grey. From discovering new romance to rekindling old flames, they inspire each other to make their next chapter the best chapter.
Official Site
Trailer
---
Solo: A Star Wars Story
()
5/24/2018
Alden Ehrenreich, Donald Glover
-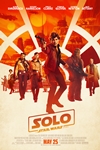 Board the Millennium Falcon and journey to a galaxy far, far away in Solo: A Star Wars Story, an all-new adventure with the most beloved scoundrel in the galaxy. Through a series of daring escapades deep within a dark and dangerous criminal underworld, Han Solo meets his mighty future copilot Chewbacca and encounters the notorious gambler Lando Calrissian, in a journey that will set the course of one of the Star Wars saga's most unlikely heroes.
Official Site
Trailer
---
National Theatre Live: Macbeth
(NR)
5/30/2018
Rory Kinnear, Anne-Marie Duff
- 3 hr. 30 mins.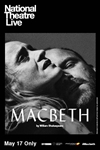 Fathom Events, BY Experience and National Theatre Live showcase Rory Kinnear's return to the National Theatre stage as the title role in "Macbeth" on the big screen for one night, Thursday, May 17, 2018 at 7:00 p.m. local time. In the ruined aftermath of a bloody civil war and ruthlessly fighting to survive, the Macbeths are propelled toward the crown by forces of elemental darkness. Shakespeare's intense and terrifying tragedy will see Rory Kinnear and Anne-Marie Duff return to the National Theatre to play Macbeth and Lady Macbeth. Directed by Rufus Norris, this production of Macbeth will be captured live one week before its cinema debut.
Official Site
Trailer
---
Hearts Beat Loud
(PG-13)
6/8/2018
Nick Offerman, Kiersey Clemons
- 1 hr. 37 mins.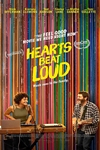 Official Site
Trailer
---
The Incredibles 2
()
6/15/2018
Craig T. Nelson, Holly Hunter
-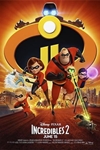 Everyone's favorite family of superheroes is back in Incredibles 2 but this time Helen (voice of Holly Hunter) is in the spotlight, leaving Bob (voice of Craig T. Nelson) at home with Violet (voice of Sarah Vowell) and Dash (voice of Huck Milner) to navigate the day-to-day heroics of normal life. It's a tough transistion for everyone, made tougher by the fact that the family is still unaware of baby Jack-Jack's emerging superpowers. When a new villain hatches a brilliant and dangerous plot, the family and Frozone (voice of Samuel L. Jackson) must find a way to work together again which is easier said than done, even when they're all Incredible.
Official Site
Trailer
---
Jurassic World: Fallen Kingdom
(PG-13)
6/22/2018
Chris Pratt, Bryce Dallas Howard
-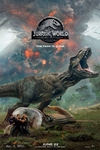 With all of the wonder, adventure and thrills synonymous with one of the most popular and successful franchises in cinema history, this all-new motion-picture event sees the return of favorite characters and dinosaurs... along with new breeds more awe-inspiring and terrifying than ever before. Welcome to JURASSIC WORLD: FALLEN KINGDOM.
Official Site
Trailer
---
Won't You Be My Neighbor?
(NR)
6/22/2018
Fred Rogers
- 1 hr. 34 mins.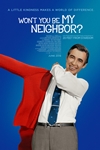 Won't You Be My Neighbor? takes an intimate look at America's favorite neighbor: Mister Fred Rogers. A portrait of a man whom we all think we know, this documentary is an emotional and moving film that takes you beyond zip-up cardigans and the land of make-believe, and into the heart of a creative genius, who inspired generations of children with compassion and limitless imagination.
Official Site
Trailer
---
Ant-Man and the Wasp
()
7/6/2018
Paul Rudd, Evangeline Lilly
-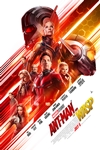 From the Marvel Cinematic Universe comes a new chapter featuring heroes with the astonishing ability to shrink: "Ant-Man and The Wasp." In the aftermath of "Captain America: Civil War," Scott Lang (Rudd) grapples with the consequences of his choices as both a Super Hero and a father. As he struggles to rebalance his home life with his responsibilities as Ant-Man, he's confronted by Hope van Dyne (Lilly) and Dr. Hank Pym (Douglas) with an urgent new mission. Scott must once again put on the suit and learn to fight alongside The Wasp as the team works together to uncover secrets from their past.
Official Site
Trailer
---
Hotel Transylvania 3: Summer Vacation
()
7/13/2018
Adam Sandler, Selena Gomez
-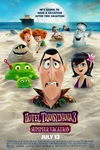 In Sony Pictures Animation's Hotel Transylvania 3, Mavis surprises Dracula with a family voyage on a luxury monster cruise ship so he can take a summer vacation from providing everyone else's vacation at the hotel, and the rest of Drac's Pack cannot resist tagging along. The monsters are all having a great time, indulging in all of the shipboard fun the cruise has to offer, from monster volleyball to colossus sized buffets and exotic excursions, but then the unexpected happens as Drac falls for the intriguing-yet-dangerous captain of the ship. Balancing family, friends, and a budding romance might just be too much, even for the most powerful vampire.
Official Site
Trailer
---
Skyscraper
(NR)
7/13/2018
Dwayne Johnson, Neve Campbell
-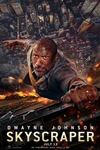 Global icon Dwayne Johnson leads the cast of Legendary's SKYSCRAPER as former FBI Hostage Rescue Team leader and U.S. war veteran Will Ford, who now assesses security for skyscrapers. On assignment in China he finds the tallest, safest building in the world suddenly ablaze, and he's been framed for it. A wanted man on the run, Will must find those responsible, clear his name and somehow rescue his family who is trapped inside the building...above the fire line.
Official Site
Trailer
---
Alita: Battle Angel
()
7/20/2018
Rosa Salazar
-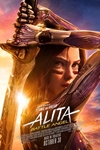 Set several centuries in the future, the abandoned Alita is found in the scrapyard of Iron City by Ido, a compassionate cyber-doctor who takes the unconscious cyborg Alita to his clinic. When Alita awakens she has no memory of who she is, nor does she have any recognition of the world she finds herself in. Everything is new to Alita, every experience a first. As she learns to navigate her new life and the treacherous streets of Iron City, Ido tries to shield Alita from her mysterious past while her street-smart new friend, Hugo, offers instead to help trigger her memories. A growing affection develops between the two until deadly forces come after Alita and threaten her newfound relationships. It is then that Alita discovers she has extraordinary fighting abilities that could be used to save the friends and family she's grown to love. Determined to uncover the truth behind her origin, Alita sets out on a journey that will lead her to take on the injustices of this dark, corrupt world, and discover that one young woman can change the world in which she lives.
Official Site
Trailer
---
Mission: Impossible - Fallout
()
7/27/2018
Tom Cruise, Henry Cavill
-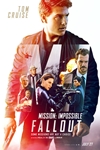 The best intentions often come back to haunt you. MISSION: IMPOSSIBLE - FALLOUT finds Ethan Hunt (Tom Cruise) and his IMF team (Alec Baldwin, Simon Pegg, Ving Rhames) along with some familiar allies (Rebecca Ferguson, Michelle Monaghan) in a race against time after a mission gone wrong. Henry Cavill, Angela Bassett, and Vanessa Kirby also join the dynamic cast with filmmaker Christopher McQuarrie returning to the helm.
Official Site
Trailer
---
Disney's Christopher Robin
()
8/3/2018
Ewan McGregor, Hayley Atwell
-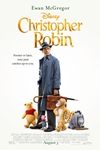 In the heatwarming live action adventure "Disney's Christopher Robin," the young boy who loved embarking on adventures in the Hundred Acre Wood with a band of spirited and loveable stuffed animals, has grown up and lost his way. Now it is up to his childhood friends to venture into our world and help Christopher Robin remember the loving and playful boy who is still inside.
Official Site
Trailer
---
The House With A Clock In Its Walls
()
9/21/2018
Jack Black, Cate Blanchett
-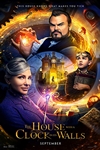 In the tradition of Amblin classics where fantastical events occur in the most unexpected places, Jack Black and two-time Academy Award® winner Cate Blanchett star in THE HOUSE WITH A CLOCK IN ITS WALLS, from Amblin Entertainment. The magical adventure tells the spine-tingling tale of 10-year-old Lewis (Owen Vaccaro) who goes to live with his uncle in a creaky old house with a mysterious tick-tocking heart. But his new town's sleepy façade jolts to life with a secret world of warlocks and witches when Lewis accidentally awakens the dead.
Official Site
Trailer
---
Life Itself
()
9/21/2018
Olivia Wilde, Samuel L. Jackson
- 1 hr. 57 mins.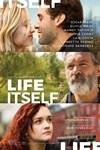 Life Itself centers on a couple (Oscar Isaac and Olivia Wilde) that lead a multi generational love story spanning both decades and continents, from the streets of New York to the Spanish countryside, and are all connected by a single event.
Official Site
Trailer
---
Smallfoot
()
9/28/2018
Channing Tatum, James Corden
-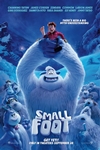 An animated adventure for all ages, with original music and an all-star cast, Smallfoot turns the Bigfoot legend upside down when a bright young Yeti finds something he thought didn't exist - a human.
News of this Smallfoot throws the simple Yeti community into an uproar over what else might be out there in the big world beyond their snowy village, in an all new story about friendship, courage and the joy of discovery.
Official Site
Trailer
---
The Nutcracker and the Four Realms
()
11/2/2018
Keira Knightley, Mackenzie Foy
- All Clara (Mackenzie Foy) wants is a key - a one-of-a-kind key that will unlock a box that holds a priceless gift from her late mother. A golden thread, presented to her at godfather Drosselmeyer's (Morgan Freeman) annual holiday party, leads her to the coveted key, which promptly disappears into a strange and mysterious parallel world. It's there that Clara encounters a soldier named Phillip (Jayden Fowora-Knight), a gang of mice and the regents who preside over three Realms: Land of Snowflakes, Land of Flowers and Land of Sweets. Clara and Phillip must brave the ominous Fourth Realm, home to the tyrant Mother Ginger (Helen Mirren), to retrieve Clara's key and hopefully return harmony to the unstable world.
Official Site
Trailer
---
Mary Poppins Returns
()
12/25/2018
Emily Blunt, Lin-Manuel Miranda
-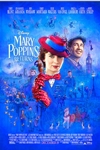 The film is set in 1930s depression-era London (the time period of the original novels) and is drawn from the wealth of material in PL Travers' additional seven books. In the story, Michael (Whishaw) and Jane (Mortimer) are now grown up, with Michael, his three children and their housekeeper, Ellen (Walters), living on Cherry Tree Lane. After Michael suffers a personal loss, the enigmatic nanny Mary Poppins (Blunt) re-enters the lives of the Banks family, and, along with the optimistic street lamplighter Jack (Miranda), uses her unique magical skills to help the family rediscover the joy and wonder missing in their lives. Mary Poppins also introduces the children to a new assortment of colorful and whimsical characters, including her eccentric cousin, Topsy (Streep).
Official Site
Trailer
---