An American in Paris - The Musical
(NR)
9/23/2018
Robert Fairchild, Leanne Cope
- 2 hr. 40 mins.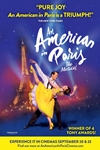 This breathtakingly beautiful Tony® Award-winning Broadway musical, inspired by the Oscar® winning MGM film, tells the impassioned story of discovering love in the 'City of Light'. Featuring the gorgeous music and lyrics of George and Ira Gershwin (including the classic hits 'S Wonderful and I Got Rhythm), stunning designs, and show-stopping choreography. With a record-setting 28 five-star reviews from critics, An American in Paris is coming from London's West End to a cinema near you.
Official Site
Trailer
---
Colette
(R)
9/28/2018
Keira Knightley, Dominic West
- 1 hr. 48 mins.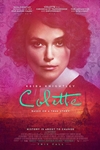 After marrying a successful Parisian writer known commonly as 'Willy' (Dominic West), Sidonie-Gabrielle Colette (Keira Knightley) is transplanted from her childhood home in rural France to the intellectual and artistic splendor of Paris. Soon after, Willy convinces Colette to ghostwrite for him. She pens a semi-autobiographical novel about a witty and brazen country girl named Claudine, sparking a bestseller and a cultural sensation. After its success, Colette and Willy become the talk of Paris and their sexual adventures with other women inspire additional Claudine novels. Colette's fight over creative ownership and gender roles drives her to overcome societal constraints, revolutionizing literature, fashion and sexual expression.
Official Site
Trailer
---
Smallfoot
(PG)
9/28/2018
Channing Tatum, James Corden
- 1 hr. 38 mins.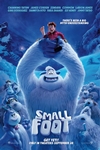 An animated adventure for all ages, with original music and an all-star cast, Smallfoot turns the Bigfoot legend upside down when a bright young Yeti finds something he thought didn't exist - a human. News of this Smallfoot throws the simple Yeti community into an uproar over what else might be out there in the big world beyond their snowy village, in an all new story about friendship, courage and the joy of discovery.
Official Site
Trailer
---
Stage Russia: King Lear
()
10/4/2018
Konstantin Raikin, Denis Sukhanov
- 2 hr. 50 mins.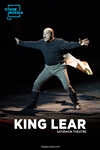 Yury Butusov's brilliant, award-winning staging of King Lear tells us a story in which the collapse of a family, the collapse of a country, and the collapse of an individual are all connected to each other. In Shakespeare's classic work, Lear imagined himself to be God's equal - and so he divided his kingdom between his daughters just to see what
would happen. Featuring 4 time Golden Mask Award-winning actor Konstantn Raikin as
Lear.
Official Site
Trailer
---
A Star is Born
(R)
10/4/2018
Lady Gaga, Bradley Cooper
- 2 hr. 15 mins.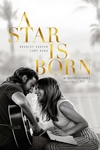 In this new take on the tragic love story, he plays seasoned musician Jackson Maine, who discovers - and falls in love with - struggling artist Ally (Gaga). She has just about given up on her dream to make it big as a singer, until Jack coaxes her into the spotlight.  But even as Ally's career takes off, the personal side of their relationship is breaking down, as Jack fights an ongoing battle with his own internal demons.
Official Site
Trailer
---
Venom
(PG-13)
10/4/2018
Tom Hardy, Michelle Williams
- 1 hr. 52 mins.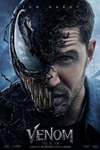 One of Marvel's most enigmatic, complex and badass characters comes to the big screen, starring Academy Award® nominated actor Tom Hardy as the lethal protector Venom.
Official Site
Trailer
---
First Man
(PG-13)
10/12/2018
Ryan Gosling, Kyle Chandler
- 2 hr. 18 mins.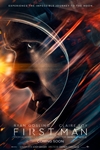 On the heels of their six-time Academy Award®-winning smash, La La Land, Oscar®-winning director Damien Chazelle and star Ryan Gosling reteam for Universal Pictures' First Man, the riveting story of NASA's mission to land a man on the moon, focusing on Neil Armstrong and the years 1961-1969. A visceral, first-person account, based on the book by James R. Hansen, the movie will explore the sacrifices and the cost on Armstrong and on the nation of one of the most dangerous missions in history.
Official Site
Trailer
---
Goosebumps 2: Haunted Halloween
(PG)
10/12/2018
Madison Iseman, Ben O'Brien
- 1 hr. 22 mins.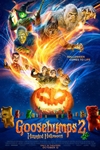 Slappy is back to wreak more havoc this Halloween in a brand-new comedy adventure based on R.L. Stine's 400-million-selling series of books.
Official Site
Trailer
---
Imagine (1972)
()
10/17/2018
John Lennon, Yoko Ono
- 1 hr. 10 mins.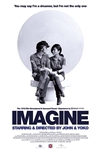 Imagine is a cinema collage of colour, sound, dream and reality. Produced and directed by John and Yoko, who, with numerous guest stars including George Harrison, Fred Astaire, Andy Warhol, Dick Cavett, Jack Palance and Jonas Mekas, create a world of imagination as rich and moving as the music that accompanies it.
Official Site
Trailer
---
Bohemian Rhapsody
(PG-13)
11/2/2018
Rami Malek, Allen Leech
-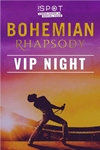 Bohemian Rhapsody is a foot-stomping celebration of Queen, their music and their extraordinary lead singer Freddie Mercury, who defied stereotypes and shattered convention to become one of the most beloved entertainers on the planet. The film traces the meteoric rise of the band through their iconic songs and revolutionary sound, their near-implosion as Mercury's lifestyle spirals out of control, and their triumphant reunion on the eve of Live Aid, where Mercury, facing a life-threatening illness, leads the band in one of the greatest performances in the history of rock music. In the process, cementing the legacy of a band that were always more like a family, and who continue to inspire outsiders, dreamers and music lovers to this day.
Official Site
Trailer
---
The Nutcracker and the Four Realms
(PG)
11/2/2018
Keira Knightley, Mackenzie Foy
-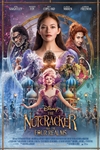 All Clara (Mackenzie Foy) wants is a key - a one-of-a-kind key that will unlock a box that holds a priceless gift from her late mother. A golden thread, presented to her at godfather Drosselmeyer's (Morgan Freeman) annual holiday party, leads her to the coveted key, which promptly disappears into a strange and mysterious parallel world. It's there that Clara encounters a soldier named Phillip (Jayden Fowora-Knight), a gang of mice and the regents who preside over three Realms: Land of Snowflakes, Land of Flowers and Land of Sweets. Clara and Phillip must brave the ominous Fourth Realm, home to the tyrant Mother Ginger (Helen Mirren), to retrieve Clara's key and hopefully return harmony to the unstable world.
Official Site
Trailer
---
MGC Presents Red
()
11/7/2018
Alfred Molina, Alfred Enoch
- 1 hr. 30 mins.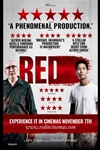 Under the watchful gaze of his young assistant, and the threatening presence of a new generation of artists, Mark Rothko takes on his greatest challenge yet: to create a definitive work for an extraordinary setting...
Official Site
Trailer
---
Dr. Seuss' The Grinch
(PG)
11/9/2018
Benedict Cumberbatch, Rashida Jones
- 1 hr. 30 mins.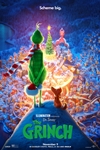 The Grinch tells the story of a cynical grump who goes on a mission to steal Christmas, only to have his heart changed by a young girl's generous holiday spirit. Funny, heartwarming and visually stunning, it's a universal story about the spirit of Christmas and the indomitable power of optimism.
Official Site
Trailer
---
The Girl in the Spider's Web
()
11/9/2018
Claire Foy, Sverrir Gudnason
- 1 hr. 57 mins.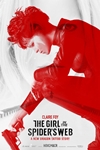 Lisbeth Salander, the cult figure and title character of the acclaimed Millennium book series created by Stieg Larsson, will return to the screen in The Girl in the Spider's Web, a first-time adaptation of the recent global bestseller. Golden Globe winner Claire Foy, the star of The Crown, will play the outcast vigilante defender under the direction of Fede Alvarez, the director of 2016's breakout thriller Don't Breathe; the screenplay adaptation is by Steven Knight and Fede Alvarez & Jay Basu.
Official Site
Trailer
---
Fantastic Beasts: The Crimes of Grindelwald
(PG-13)
11/16/2018
Eddie Redmayne, Katherine Waterston
-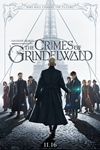 At the end of the first film, the powerful Dark wizard Gellert Grindelwald (Depp) was captured by MACUSA (Magical Congress of the United States of America), with the help of Newt Scamander (Redmayne). But, making good on his threat, Grindelwald escaped custody and has set about gathering followers, most unsuspecting of his true agenda: to raise pure-blood wizards up to rule over all non-magical beings.
In an effort to thwart Grindelwald's plans, Albus Dumbledore (Law) enlists his former student Newt Scamander, who agrees to help, unaware of the dangers that lie ahead. Lines are drawn as love and loyalty are tested, even among the truest friends and family, in an increasingly divided wizarding world.
Official Site
Trailer
---
Green Book
(PG-13)
11/21/2018
Viggo Mortensen, Mahershala Ali
- 2 hr. 10 mins.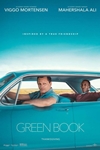 When Tony Lip (Mortensen), a bouncer from an Italian-American neighborhood in the Bronx, is hired to drive Dr. Don Shirley (Ali), a world-class Black pianist, on a concert tour from Manhattan to the Deep South, they must rely on "The Green Book" to guide them to the few establishments that were then safe for African-Americans. Confronted with racism, danger-as well as unexpected humanity and humor-they are forced to set aside differences to survive and thrive on the journey of a lifetime.
Official Site
Trailer
---
Ralph Breaks the Internet
(NR)
11/21/2018
John C. Reilly, Sarah Silverman
-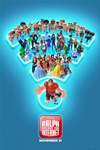 Video-game bad guy Ralph and best friend Vanellope von Schweetz leave the comforts of Litwak's arcade in an attempt to save her game, Sugar Rush. Their quest takes them to the vast, uncharted world of the internet where they rely on the citizens of the internet "the Netizens" to help navigate their way. Lending a virtual hand are Yesss, the head algorithm and the heart and soul of the trend-making site "BuzzzTube," and Shank, a tough-as-nails driver from a gritty online auto-racing game called Slaughter Race, a place Vanellope wholeheartedly embraces - so much so that Ralph worries he may lose the only friend he's ever had.
Official Site
Trailer
---
Robin Hood
(PG-13)
11/21/2018
Taron Egerton, Jamie Foxx
-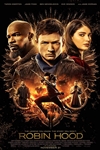 A war-hardened Crusader and a Moorish commander mount an audacious revolt against the corrupt English crown in a thrilling action-adventure. Packed with gritty battlefield exploits, mind-blowing fight choreography, and a timeless romance, ROBIN HOOD is a never before seen story of how Robin Hood because the icon and legend as we know him today.
Official Site
Trailer
---
Second Act
()
11/21/2018
Jennifer Lopez, Leah Remini
-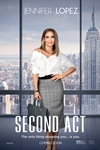 Second Act is a comedy in the vein of Working Girl and Maid In Manhattan. Jennifer Lopez stars as Maya, a 40-year-old woman struggling with frustrations from unfulfilled dreams. Until, that is, she gets the chance to prove to Madison Avenue that street smarts are as valuable as book smarts, and that it is never too late for a Second Act.
Official Site
Trailer
---
Welcome to Marwen
()
11/21/2018
Steve Carell, Leslie Mann
-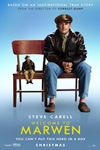 When a devastating attack shatters Mark Hogancamp (Carell) and wipes away all memories, no one expected recovery. Putting together pieces from his old and new life, Mark meticulously creates a wondrous town where he can heal and be heroic. As he builds an astonishing art installation - a testament to the most powerful women he knows - through his fantasy world, he draws strength to triumph in the real one.
In a bold, wondrous and timely film from this revolutionary pioneer of contemporary cinema, Welcome to Marwen shows that when your only weapon is your imagination... you'll find courage in the most unexpected place.
Official Site
Trailer
---
The King and I: From The London Palladium
(NR)
11/29/2018
Kelli O'Hara, Ken Watanabe
- 2 hr. 40 mins.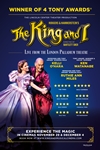 Set in 1860s Bangkok, the musical tells the story of the unconventional and tempestuous relationship that develops between the King of Siam and Anna, a British schoolteacher whom the modernist King, in an imperialistic world, brings to Siam to teach his many wives and children. With one of the finest scores ever written including; Whistle a Happy Tune, Getting to Know You, and Shall We Dance, and featuring a company of over 50 world-class performers, The King and I is a testament to the lavish heritage of gloriously romantic musical theatre - it is the greatest musical from the golden age of musicals.
Official Site
Trailer
---
Alita: Battle Angel
()
12/21/2018
Rosa Salazar, Christoph Waltz
-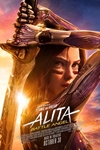 Set several centuries in the future, the abandoned Alita is found in the scrapyard of Iron City by Ido, a compassionate cyber-doctor who takes the unconscious cyborg Alita to his clinic. When Alita awakens she has no memory of who she is, nor does she have any recognition of the world she finds herself in. Everything is new to Alita, every experience a first. As she learns to navigate her new life and the treacherous streets of Iron City, Ido tries to shield Alita from her mysterious past while her street-smart new friend, Hugo, offers instead to help trigger her memories. A growing affection develops between the two until deadly forces come after Alita and threaten her newfound relationships. It is then that Alita discovers she has extraordinary fighting abilities that could be used to save the friends and family she's grown to love. Determined to uncover the truth behind her origin, Alita sets out on a journey that will lead her to take on the injustices of this dark, corrupt world, and discover that one young woman can change the world in which she lives.
Official Site
Trailer
---
Mary Poppins Returns
(PG)
12/25/2018
Emily Blunt, Lin-Manuel Miranda
-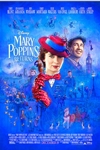 The film is set in 1930s depression-era London (the time period of the original novels) and is drawn from the wealth of material in PL Travers' additional seven books. In the story, Michael (Whishaw) and Jane (Mortimer) are now grown up, with Michael, his three children and their housekeeper, Ellen (Walters), living on Cherry Tree Lane. After Michael suffers a personal loss, the enigmatic nanny Mary Poppins (Blunt) re-enters the lives of the Banks family, and, along with the optimistic street lamplighter Jack (Miranda), uses her unique magical skills to help the family rediscover the joy and wonder missing in their lives. Mary Poppins also introduces the children to a new assortment of colorful and whimsical characters, including her eccentric cousin, Topsy (Streep).
Official Site
Trailer
---