Star Wars: The Last Jedi
(PG-13)
12/14/2017
Daisy Ridley, John Boyega
- 2 hr. 33 mins.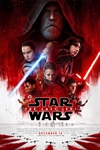 In Lucasfilm's Star Wars: The Last Jedi, the Skywalker saga continues as the heroes of The Force Awakens join the galactic legends in an epic adventure that unlocks age-old mysteries of the Force and shocking revelations of the past.
Official Site
Trailer
---
Ferdinand
(PG)
12/15/2017
John Cena, Kate McKinnon
- 1 hr. 47 mins.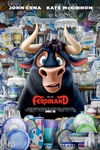 The story of a giant bull with a big heart. After being mistaken for a dangerous beast, he is captured and torn from his home. Determined to return to his family, he rallies a misfit team on the ultimate adventure. Set in Spain, Ferdinand proves you can't judge a bull by its cover.
Official Site
Trailer
---
The Greatest Showman
(PG)
12/20/2017
Hugh Jackman, Zac Efron
- 1 hr. 45 mins.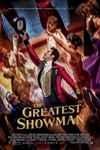 "The Greatest Showman" is a bold and original musical that celebrates the birth of show business and the sense of wonder we feel when dreams come to life. Inspired by the ambition and imagination of P.T. Barnum, The Greatest Showman tells the story of a visionary who rose from nothing to create a mesmerizing spectacle that became a worldwide sensation.
Official Site
Trailer
---
I, Tonya
(R)
1/5/2018
Margot Robbie, Sebastian Stan
- 1 hr. 59 mins.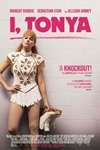 Based on the unbelievable, but true events, I, TONYA is a darkly comedic tale of American figure skater, Tonya Harding, and one of the most sensational scandals in sports history. Though Harding was the first American woman to complete a triple axel in competition, her legacy was forever defined by her association with an infamous, ill-conceived, and even more poorly executed attack on fellow Olympic competitor Nancy Kerrigan. Featuring an iconic turn by Margot Robbie as the fiery Harding, a mustachioed Sebastian Stan as her impetuous ex-husband Jeff Gillooly, a tour-de-force performance from Allison Janney as her acid-tongued mother, LaVona Golden, and an original screenplay by Steven Rogers, Craig Gillespie's I, TONYA is an absurd, irreverent, and piercing portrayal of Harding's life and career in all of its unchecked and checkered glory.
Official Site
Trailer
---
Molly's Game
(R)
1/5/2018
Jessica Chastain, Idris Elba
- 2 hr. 20 mins.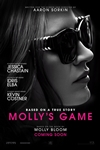 MOLLY'S GAME is the true story of Molly Bloom a beautiful, young, Olympic-class skier who ran the world's most exclusive high-stakes poker game for a decade before being arrested in the middle of the night by 17 FBI agents wielding automatic weapons. Her players included Hollywood royalty, sports stars, business titans and finally, unbeknownst to her, the Russian mob. Her only ally was her criminal defense lawyer Charlie Jaffey, who learned that there was much more to Molly than the tabloids led us to believe.
Official Site
Trailer
---
Paddington 2
(PG)
1/12/2018
Hugh Grant, Brendan Gleeson
- 1 hr. 43 mins.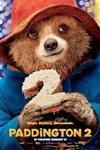 Following the worldwide hit "Paddington," one of the most successful family films of all time, this much-anticipated sequel finds Paddington (Ben Whishaw) happily settled with the Brown family in London, where he has become a popular member of the local community, spreading joy and marmalade wherever he goes.
While searching for the perfect present for his beloved Aunt Lucy's hundredth birthday, Paddington sees a unique pop-up book in Mr. Gruber's antique shop, and embarks upon a series of odd jobs to buy it. But when the book is stolen, it's up to Paddington and the Browns to unmask the thief.
Official Site
Trailer
---
The Post
(PG-13)
1/12/2018
Tom Hanks, Meryl Streep
-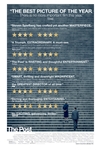 Steven Spielberg directs Meryl Streep and Tom Hanks in The Post, a thrilling drama about the unlikely partnership between The Washington Post's Katharine Graham (Streep), the first female publisher of a major American newspaper, and editor Ben Bradlee (Hanks), as they race to catch up with The New York Times to expose a massive cover-up of government secrets that spanned three decades and four U.S. Presidents. The two must overcome their differences as they risk their careers - and their very freedom - to help bring long-buried truths to light.
Official Site
Trailer
---
National Theatre Live: Young Marx
()
1/17/2018
Rory Kinnear, Oliver Chris
- 3 hr. 40 mins.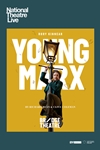 Rory Kinnear is Marx and Oliver Chris is Engels, in this new comedy written by Richard Bean and Clive Coleman. Broadcast live from The Bridge Theatre, London, the production is directed by Nicholas Hytner and reunites the creative team behind Broadway and West End hit comedy One Man, Two Guvnors. 1850, and Europe's most feared terrorist is hiding in Dean Street, Soho. Broke, restless and horny, the thirty-two-year-old revolutionary is a frothing combination of intellectual brilliance, invective, satiric wit, and child-like emotional illiteracy. Creditors, spies, rival revolutionary factions and prospective seducers of his beautiful wife all circle like vultures. His writing blocked, his marriage dying, his friend Engels in despair at his wasted genius, his only hope is a job on the railway. But there's still no one in the capital who can show you a better night on the piss than Karl Heinrich Marx.
Official Site
Trailer
---
Fifty Shades Freed
(R)
2/9/2018
Dakota Johnson, Jamie Dornan
-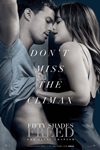 Christian and Anastasia have become a couple, but Christian's past is coming back to haunt Anastasia.
Official Site
Trailer
---
Peter Rabbit
()
2/9/2018
James Corden, Rose Byrne
-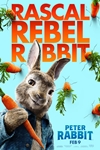 Peter Rabbit, the mischievous and adventurous hero who has captivated generations of readers, now takes on the starring role of his own irreverent, contemporary comedy with attitude. In the film, Peter's feud with Mr. McGregor (Domhnall Gleeson) escalates to greater heights than ever before as they rival for the affections of the warm-hearted animal lover who lives next door (Rose Byrne). James Corden voices the character of Peter with playful spirit and wild charm, with Margot Robbie, Elizabeth Debicki, and Daisy Ridley performing the voice roles of the triplets, Flopsy, Mopsy, and Cottontail.
Official Site
Trailer
---
Black Panther
(NR)
2/16/2018
Chadwick Boseman, Lupita Nyong'o
-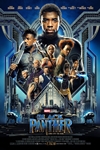 "Black Panther" follows T'Challa who, after the events of "Captain America: Civil War," returns home to the isolated, technologically advanced African nation of Wakanda to take his place as King. However, when an old enemy reappears on the radar, T'Challa's mettle as King and Black Panther is tested when he is drawn into a conflict that puts the entire fate of Wakanda and the world at risk.
Official Site
Trailer
---
Early Man
()
2/16/2018
Eddie Redmayne, Tom Hiddleston
-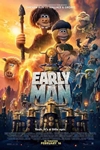 Set at the dawn of time, when prehistoric creatures and woolly mammoths roamed the earth, EARLY MAN tells the story of how plucky caveman Dug, along with sidekick Hognob, unites his tribe against the mighty Bronze Age in a battle to beat them at their own game.
Official Site
Trailer
---
National Theatre Live: Cat on a Hot Tin Roof
()
2/28/2018
- 3 hr. 5 mins.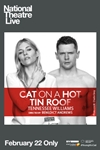 Directed by Benedict Andrews and starring a perfectly paired Jack O'Connell and Sienna Miller, National Theatre Live's thrilling revival of Cat on a Hot Tin Roof comes to select cinemas nationwide for a special one-night event on February 22, 2018. This Young Vic production of Tennessee Williams's 1955 Pulitzer Prize-winning "Cat on a Hot Tin Roof" burns bright enough to both scorch and illuminate. This searing, poetic story of a family's fight for survival, brings combustible conviction to a smoldering classic that has only rarely ignited in performance in recent years. Captured live from the NT Live stage, Cat on a Hot Tin Roof is presented by Fathom Events, National Theatre Live and BY Experience.
Official Site
Trailer
---
Red Sparrow
()
3/2/2018
Jenifer Lawrence, Joel Edgerton
-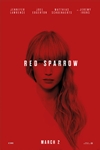 Dominika Egorova is drafted against her will to become a "sparrow," a trained seductress in the Russian security service. Dominika learns to use her body as a weapon, but struggles to maintain her sense of self during the dehumanizing training process. Finding her power in an unfair system, she emerges as one of the program's strongest assets. Her first target is Nate Nash, a CIA officer who handles the agency's most sensitive infiltration of Russian intelligence. The two young operatives fall into a spiral of attraction and deception, which threatens their careers, allegiances and the security of both countries.
Official Site
Trailer
---
A Wrinkle in Time
(PG)
3/9/2018
Gugu Mbatha-Raw, Chris Pine
-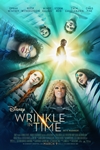 Meg Murry (Storm Reid) is a typical middle school student struggling with issues of self-worth who is desperate to fit in. As the daughter of two world-renowned physicists, she is intelligent and uniquely gifted, as is Meg's younger brother Charles Wallace (Deric McCabe), but she has yet to realize it for herself. Making matters even worse is the baffling disappearance of Mr. Murry (Chris Pine), which torments Meg and has left her mother (Gugu Mbatha-Raw) heartbroken. Charles Wallace introduces Meg and her fellow classmate Calvin (Levi Miller) to three celestial guides—Mrs. Which (Oprah Winfrey), Mrs. Whatsit (Reese Witherspoon) and Mrs. Who (Mindy Kaling)—who have journeyed to Earth to help search for their father, and together they set off on their formidable quest. Traveling via a wrinkling of time and space known as tessering, they are soon transported to worlds beyond their imagination where they must confront a powerful evil. To make it back home to Earth, Meg must look deep within herself and embrace her flaws to harness the strength necessary to defeat the darkness closing in on them.
Official Site
Trailer
---
Tomb Raider
()
3/16/2018
Alicia Vikander, Dominic West
-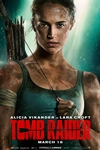 Lara Croft is the fiercely independent daughter of an eccentric adventurer who vanished when she was scarcely a teen. Now a young woman of 21 without any real focus or purpose, Lara navigates the chaotic streets of trendy East London as a bike courier. Determined to forge her own path, she refuses to take the reins of her father's global empire just as staunchly as she rejects the idea that he's truly gone. Going explicitly against his final wishes, she leaves everything behind in search of her dad's last-known destination: a fabled tomb on a mythical island that might be somewhere off the coast of Japan. Suddenly, the stakes couldn't be higher for Lara must learn to push herself beyond her limits as she journeys into the unknown.
Official Site
Trailer
---
Isle of Dogs
()
3/23/2018
F. Murray Abraham, Bob Balaban
-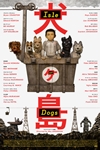 ISLE OF DOGS tells the story of ATARI KOBAYASHI, 12-year-old ward to corrupt Mayor Kobayashi. When, by Executive Decree, all the canine pets of Megasaki City are exiled to a vast garbage-dump called Trash Island, Atari sets off alone in a miniature Junior-Turbo Prop and flies across the river in search of his bodyguard-dog, Spots. There, with the assistance of a pack of newly-found mongrel friends, he begins an epic journey that will decide the fate and future of the entire Prefecture.
Official Site
Trailer
---
Ready Player One
()
3/30/2018
Ben Mendelsohn, Olivia Cooke
-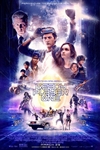 From filmmaker Steven Spielberg comes the science fiction action adventure Ready Player One, based on Ernest Cline's bestseller of the same name, which has become a worldwide phenomenon.The film is set in 2045, with the world on the brink of chaos and collapse. But the people have found salvation in the OASIS, an expansive virtual reality universe created by the brilliant and eccentric James Halliday (Mark Rylance). When Halliday dies, he leaves his immense fortune to the first person to find a digital Easter egg he has hidden somewhere in the OASIS, sparking a contest that grips the entire world. When an unlikely young hero named Wade Watts (Tye Sheridan) decides to join the contest, he is hurled into a breakneck, reality-bending treasure hunt through a fantastical universe of mystery, discovery and danger.
Official Site
Trailer
---
Blockers
(R)
4/6/2018
Leslie Mann, Ike Barinholtz
-
When three parents stumble upon their daughters' pact to lose their virginity at prom, they launch a covert one-night operation to stop the teens from sealing the deal. Leslie Mann (The Other Woman, This Is 40), Ike Barinholtz (Neighbors, Suicide Squad) and John Cena (Trainwreck, Sisters) star in Blockers, the directorial debut of Kay Cannon (writer of the Pitch Perfect series).
Official Site
Trailer
---
National Theatre Live : Julius Caesar
()
4/25/2018
Ben Whishaw, Michelle Fairley
- 3 hr. 0 mins.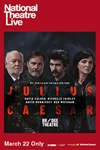 Ben Whishaw and Michelle Fairley play Brutus and Cassius, David Calder plays Caesar and David Morrissey is Mark Antony. Broadcast live from The Bridge Theatre, London. Caesar returns in triumph to Rome and the people pour out of their homes to celebrate. Alarmed by the autocrat's popularity, the educated élite conspire to bring him down. After his assassination, civil war erupts on the streets of the capital. Nicholas Hytner's production will thrust the audience into the street party that greets Caesar's return, the congress that witnesses his murder, the rally that assembles for his funeral and the chaos that explodes in its wake
Official Site
Trailer
---
National Theatre Live: Macbeth
(NR)
5/30/2018
Rory Kinnear, Anne-Marie Duff
- 3 hr. 30 mins.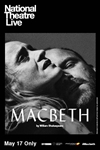 Shakespeare's most intense and terrifying tragedy, directed by Rufus Norris (The Threepenny Opera, London Road), will see Rory Kinnear (Young Marx, Othello) and Anne-Marie Duff (Oil, Suffragette) return to the National Theatre to play Macbeth and Lady Macbeth. The ruined aftermath of a bloody civil war. Ruthlessly fighting to survive, the Macbeths are propelled towards the crown by forces of elemental darkness.
Official Site
Trailer
---