National Theatre Live: Cat on a Hot Tin Roof
()
2/28/2018
- 3 hr. 5 mins.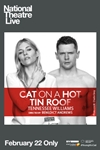 Directed by Benedict Andrews and starring a perfectly paired Jack O'Connell and Sienna Miller, National Theatre Live's thrilling revival of Cat on a Hot Tin Roof comes to select cinemas nationwide for a special one-night event on February 22, 2018. This Young Vic production of Tennessee Williams's 1955 Pulitzer Prize-winning "Cat on a Hot Tin Roof" burns bright enough to both scorch and illuminate. This searing, poetic story of a family's fight for survival, brings combustible conviction to a smoldering classic that has only rarely ignited in performance in recent years. Captured live from the NT Live stage, Cat on a Hot Tin Roof is presented by Fathom Events, National Theatre Live and BY Experience.
Official Site
Trailer
---
Red Sparrow
(R)
3/1/2018
Jenifer Lawrence, Joel Edgerton
- 2 hr. 20 mins.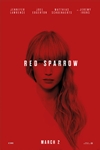 Dominika Egorova is many things. A devoted daughter determined to protect her mother at all costs. A prima ballerina whose ferocity has pushed her body and mind to the absolute limit. A master of seductive and manipulative combat. When she suffers a career-ending injury, Dominika and her mother are facing a bleak and uncertain future. That is why she finds herself manipulated into becoming the newest recruit for Sparrow School, a secret intelligence service that trains exceptional young people like her to use their bodies and minds as weapons. After enduring the perverse and sadistic training process, she emerges as the most dangerous Sparrow the program has ever produced. Dominika must now reconcile the person she was with the power she now commands, with her own life and everyone she cares about at risk, including an American CIA agent who tries to convince her he is the only person she can trust.
Official Site
Trailer
---
Tommy Wiseau's The Room
()
3/8/2018
Tommy Wiseau, Greg Sestero
- 2 hr. 0 mins.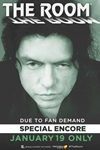 Come see the phenomenon that sells out screenings around the globe with this special screening of Tommy Wiseau's The Room in all its spectacularly insane glory on January 10 only! The event will feature Tommy Wiseau commercials and the trailer for Tommy and Greg Sestero's upcoming film Best F(r)iends.
Official Site
Trailer
---
A Wrinkle in Time
(PG)
3/8/2018
Gugu Mbatha-Raw, Chris Pine
-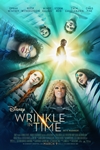 Meg Murry is a typical middle school student struggling with issues of self-worth who just wants to fit in. The daughter of two world-renowned physicists, she is intelligent and uniquely gifted, as is Meg's younger brother, Charles Wallace, but she has yet to realize it for herself. Complicating matters is the mysterious disappearance of Mr. Murry, which has left Meg devastated and her mother broken-hearted. Charles Wallace introduces Meg and her fellow classmate Calvin to three celestial beings (Mrs. Which, Mrs. Whatsit and Mrs. Who) who have journeyed to Earth to help search for their father, and together they embark on their formidable quest. Travelling via a wrinkling of time and space known as tessering, they are transported to worlds beyond their imagination where they must confront a powerful evil force. To make it back home to Earth, Meg must face the darkness within herself in order to harness the strength necessary to defeat the darkness rapidly enveloping the Universe.
Official Site
Trailer
---
Love, Simon
(PG-13)
3/16/2018
Nick Robinson, Katherine Langford
- 1 hr. 50 mins.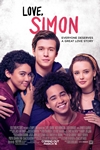 Everyone deserves a great love story. But for seventeen-year old Simon Spier it's a little more complicated: he's yet to tell his family or friends he's gay and he doesn't actually know the identity of the anonymous classmate he's fallen for online. Resolving both issues proves hilarious, terrifying and life-changing. Directed by Greg Berlanti (Riverdale, The Flash, Supergirl), written by Isaac Aptaker & Elizabeth Berger (This is Us), and based on Becky Albertalli's acclaimed novel, LOVE, SIMON is a funny and heartfelt coming-of-age story about the thrilling ride of finding yourself and falling in love.
Official Site
Trailer
---
Tomb Raider
(PG-13)
3/16/2018
Alicia Vikander, Dominic West
-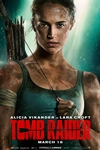 Lara Croft is the fiercely independent daughter of an eccentric adventurer who vanished when she was scarcely a teen. Now a young woman of 21 without any real focus or purpose, Lara navigates the chaotic streets of trendy East London as a bike courier. Determined to forge her own path, she refuses to take the reins of her father's global empire just as staunchly as she rejects the idea that he's truly gone. Going explicitly against his final wishes, she leaves everything behind in search of her dad's last-known destination: a fabled tomb on a mythical island that might be somewhere off the coast of Japan. Suddenly, the stakes couldn't be higher for Lara must learn to push herself beyond her limits as she journeys into the unknown.
Official Site
Trailer
---
Isle of Dogs
(PG-13)
3/23/2018
F. Murray Abraham, Bob Balaban
- 1 hr. 30 mins.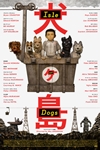 ISLE OF DOGS tells the story of ATARI KOBAYASHI, 12-year-old ward to corrupt Mayor Kobayashi. When, by Executive Decree, all the canine pets of Megasaki City are exiled to a vast garbage-dump called Trash Island, Atari sets off alone in a miniature Junior-Turbo Prop and flies across the river in search of his bodyguard-dog, Spots. There, with the assistance of a pack of newly-found mongrel friends, he begins an epic journey that will decide the fate and future of the entire Prefecture.
Official Site
Trailer
---
Sherlock Gnomes
()
3/23/2018
James McAvoy, Emily Blunt
-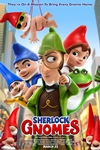 When Gnomeo and Juliet first arrive in the city with their friends and family, their biggest concern is getting their new garden ready for spring. However, they soon discover that someone is kidnapping garden gnomes all over London. When Gnomeo and Juliet return home to find that everyone in their garden is missing there's only one gnome to call SHERLOCK GNOMES. The famous detective and sworn protector of London's garden gnomes arrives with his sidekick Watson to investigate the case. The mystery will lead our gnomes on a rollicking adventure where they will meet all new ornaments and explore an undiscovered side of the city.
Official Site
Trailer
---
Ready Player One
(PG-13)
3/30/2018
Tye Sheridan, Olivia Cooke
-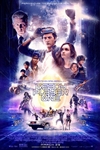 From filmmaker Steven Spielberg comes the science fiction action adventure Ready Player One, based on Ernest Cline's bestseller of the same name, which has become a worldwide phenomenon.The film is set in 2045, with the world on the brink of chaos and collapse. But the people have found salvation in the OASIS, an expansive virtual reality universe created by the brilliant and eccentric James Halliday (Mark Rylance). When Halliday dies, he leaves his immense fortune to the first person to find a digital Easter egg he has hidden somewhere in the OASIS, sparking a contest that grips the entire world. When an unlikely young hero named Wade Watts (Tye Sheridan) decides to join the contest, he is hurled into a breakneck, reality-bending treasure hunt through a fantastical universe of mystery, discovery and danger.
Official Site
Trailer
---
National Theatre Live : Julius Caesar
()
4/25/2018
Ben Whishaw, Michelle Fairley
- 3 hr. 10 mins.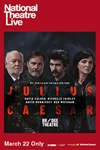 Fathom Events, BY Experience and National Theatre Live bring Nicholas Hytner's production of "Julius Caesar" from the stage to the big screen on Thursday, March 22, 2018 at 7:30 p.m. local time. The acclaimed production of "Julius Caesar" will thrust audiences into the street party that greets Caesar's triumphant return to Rome. Alarmed by the autocrat's popularity, the educated Úlite conspire to bring him down, but a rally assembles for his funeral and chaos explodes in its wake. This thrilling production includes David Calder (Caesar), Ben Whishaw (Brutus), Michelle Fairley (Cassius) and David Morrissey (Marc Antony).
Official Site
Trailer
---
Avengers: Infinity War
()
5/4/2018
Robert Downey Jr., Chris Evans
-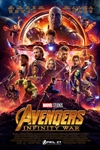 An unprecedented cinematic journey ten years in the making and spanning the entire Marvel Cinematic Universe, Marvel Studios' "Avengers: Infinity War" brings to the screen the ultimate, deadliest showdown of all time. The Avengers and their Super Hero allies must be willing to sacrifice all in an attempt to defeat the powerful Thanos before his blitz of devastation and ruin puts an end to the universe.
Official Site
Trailer
---
Deadpool 2
()
5/18/2018
Ryan Reynolds, Morena Baccarin
-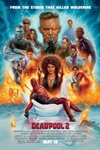 After surviving a near fatal bovine attack, a disfigured cafeteria chef (Wade Wilson) struggles to fulfill his dream of becoming Mayberry's hottest bartender while also learning to cope with his lost sense of taste. Searching to regain his spice for life, as well as a flux capacitor, Wade must battle ninjas, the yakuza, and a pack of sexually aggressive canines, as he journeys around the world to discover the importance of family, friendship, and flavor - finding a new taste for adventure and earning the coveted coffee mug title of World's Best Lover.
Official Site
Trailer
---
Solo: A Star Wars Story
()
5/25/2018
Alden Ehrenreich, Donald Glover
-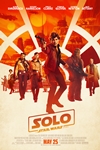 Board the Millennium Falcon and journey to a galaxy far, far away in Solo: A Star Wars Story, an all-new adventure with the most beloved scoundrel in the galaxy. Through a series of daring escapades deep within a dark and dangerous criminal underworld, Han Solo meets his mighty future copilot Chewbacca and encounters the notorious gambler Lando Calrissian, in a journey that will set the course of one of the Star Wars saga's most unlikely heroes
Official Site
Trailer
---
National Theatre Live: Macbeth
(NR)
5/30/2018
Rory Kinnear, Anne-Marie Duff
- 3 hr. 30 mins.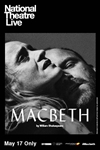 Fathom Events, BY Experience and National Theatre Live showcase Rory Kinnear's return to the National Theatre stage as the title role in "Macbeth" on the big screen for one night, Thursday, May 17, 2018 at 7:00 p.m. local time. In the ruined aftermath of a bloody civil war and ruthlessly fighting to survive, the Macbeths are propelled toward the crown by forces of elemental darkness. Shakespeare's intense and terrifying tragedy will see Rory Kinnear and Anne-Marie Duff return to the National Theatre to play Macbeth and Lady Macbeth. Directed by Rufus Norris, this production of Macbeth will be captured live one week before its cinema debut.
Official Site
Trailer
---
The Incredibles 2
()
6/15/2018
Craig T. Nelson, Holly Hunter
-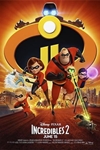 Everyone's favorite family of superheroes is back in Incredibles 2 but this time Helen (voice of Holly Hunter) is in the spotlight, leaving Bob (voice of Craig T. Nelson) at home with Violet (voice of Sarah Vowell) and Dash (voice of Huck Milner) to navigate the day-to-day heroics of normal life. It's a tough transistion for everyone, made tougher by the fact that the family is still unaware of baby Jack-Jack's emerging superpowers. When a new villain hatches a brilliant and dangerous plot, the family and Frozone (voice of Samuel L. Jackson) must find a way to work together again which is easier said than done, even when they're all Incredible.
Official Site
Trailer
---
Hotel Transylvania 3: Summer Vacation
()
7/13/2018
Adam Sandler, Selena Gomez
-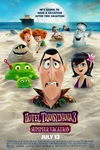 In Sony Pictures Animation's Hotel Transylvania 3, Mavis surprises Dracula with a family voyage on a luxury monster cruise ship so he can take a summer vacation from providing everyone else's vacation at the hotel, and the rest of Drac's Pack cannot resist tagging along. The monsters are all having a great time, indulging in all of the shipboard fun the cruise has to offer, from monster volleyball to colossus sized buffets and exotic excursions, but then the unexpected happens as Drac falls for the intriguing-yet-dangerous captain of the ship. Balancing family, friends, and a budding romance might just be too much, even for the most powerful vampire.
Official Site
Trailer
---
Alita: Battle Angel
()
7/20/2018
Rosa Salazar
-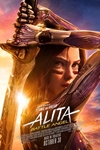 Set several centuries in the future, the abandoned Alita is found in the scrapyard of Iron City by Ido, a compassionate cyber-doctor who takes the unconscious cyborg Alita to his clinic. When Alita awakens she has no memory of who she is, nor does she have any recognition of the world she finds herself in. Everything is new to Alita, every experience a first. As she learns to navigate her new life and the treacherous streets of Iron City, Ido tries to shield Alita from her mysterious past while her street-smart new friend, Hugo, offers instead to help trigger her memories. A growing affection develops between the two until deadly forces come after Alita and threaten her newfound relationships. It is then that Alita discovers she has extraordinary fighting abilities that could be used to save the friends and family she's grown to love. Determined to uncover the truth behind her origin, Alita sets out on a journey that will lead her to take on the injustices of this dark, corrupt world, and discover that one young woman can change the world in which she lives.
Official Site
Trailer
---