Battle of the Sexes
(PG-13)
9/29/2017
Emma Stone, Steve Carell
- 2 hr. 1 mins.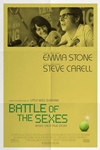 The electrifying 1973 tennis match between World number one Billie Jean King and ex-champ and serial hustler Bobby Riggs was billed as THE BATTLE OF THE SEXES and became the most watched televised sports event of all time. The match caught the zeitgeist and sparked a global conversation on gender equality, spurring on the feminist movement. Trapped in the media glare, King and Riggs were on opposites sides of a binary argument, but off-court each was fighting more personal and complex battles. With a supportive husband urging her to fight the Establishment for equal pay, the fiercely private King was also struggling to come to terms with her own sexuality, while Riggs gambled his legacy and reputation in a bid to relive the glories of his past. Together, Billie and Bobby served up a cultural spectacle that resonated far beyond the tennis courts and animated the discussions between men and women in bedrooms and boardrooms around the world.
Official Site
Trailer
---
Victoria & Abdul
(PG-13)
9/29/2017
Judi Dench, Eddie Izzard
- 1 hr. 52 mins.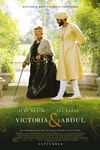 When Abdul Karim, a young clerk, travels from India to participate in the Queen's Golden Jubilee, he is surprised to find favor with the Queen herself. As the Queen questions the constrictions of her long-held position, the two forge an unlikely and devoted alliance with a loyalty to one another that her household and inner circle all attempt to destroy.
As the friendship deepens, the Queen begins to see a changing world through new eyes and joyfully reclaims her humanity.
Official Site
Trailer
---
Blade Runner 2049
(R)
10/5/2017
Ryan Gosling, Harrison Ford
-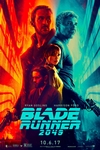 Thirty years after the events of the first film, a new blade runner, LAPD Officer K, unearths a long-buried secret that has the potential to plunge what's left of society into chaos. K's discovery leads him on a quest to find Rick Deckard, a former LAPD blade runner who has been missing for 30 years.
Official Site
Trailer
---
Goodbye Christopher Robin
()
10/13/2017
Margot Robbie, Kelly Macdonald
-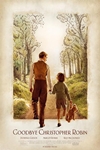 GOODBYE CHRISTOPHER ROBIN gives a rare glimpse into the relationship between beloved children's author A. A. Milne and his son Christopher Robin, whose toys inspired the magical world of Winnie the Pooh. Along with his mother Daphne, and his nanny Olive (Kelly Macdonald), Christopher Robin and his family are swept up in the international success of the books; the enchanting tales bringing hope and comfort to England after the First World War. But with the eyes of the world on Christopher Robin, what will the cost be to the family?
Official Site
Trailer
---
Marshall
(PG-13)
10/13/2017
Dan Stevens, Kate Hudson
- 1 hr. 58 mins.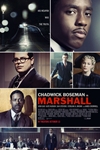 Long before he sat on the United States Supreme Court or claimed victory in Brown v. Board of Education, Thurgood Marshall (Chadwick Boseman) was a young rabble-rousing attorney for the NAACP. The new motion picture, MARSHALL, is the true story of his greatest challenge in those early days – a fight he fought alongside attorney Sam Friedman (Josh Gad), a young lawyer with no experience in criminal law: the case of black chauffeur Joseph Spell (Sterling K. Brown), accused by his white employer, Eleanor Strubing (Kate Hudson), of sexual assault and attempted murder.
Official Site
Trailer
---
Professor Marston & the Wonder Women
(R)
10/13/2017
Luke Evans, Rebecca Hall
-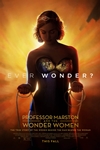 In a superhero origin tale unlike any other, the film is the incredible true story of what inspired Harvard psychologist Dr. William Moulton Marston to create the iconic Wonder Woman character in the 1940's. While Marston's feminist superhero was criticized by censors for her 'sexual perversity', he was keeping a secret that could have destroyed him. Marston's muses for the Wonder Woman character were his wife Elizabeth Marston and their lover Olive Byrne, two empowered women who defied convention: working with Marston on human behavior research -- while building a hidden life with him that rivaled the greatest of superhero disguises.
Official Site
Trailer
---
Suburbicon
(R)
10/27/2017
Matt Damon, Julianne Moore
-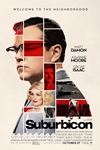 Suburbicon is a peaceful, idyllic suburban community with affordable homes and manicured lawns …the perfect place to raise a family, and in the summer of 1959, the Lodge family is doing just that. But the tranquil surface masks a disturbing reality, as husband and father Gardner Lodge (Matt Damon) must navigate the town's dark underbelly of betrayal, deceit, and violence. This is a tale of very flawed people making very bad choices. This is Suburbicon.
Official Site
Trailer
---
Thor: Ragnarok
()
11/3/2017
Chris Hemsworth, Tom Hiddleston
- 2 hr. 10 mins.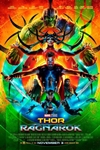 In Marvel Studios' Thor: Ragnarok, Thor is imprisoned on the other side of the universe without his mighty hammer and finds himself in a race against time to get back to Asgard to stop Ragnarok, the destruction of his homeworld and the end of Asgardian civilization at the hands of an all-powerful new threat, the ruthless Hela. But first he must survive a deadly gladiatorial contest that pits him against his former ally and fellow Avenger, the Incredible Hulk!
Official Site
Trailer
---
Murder on the Orient Express
()
11/10/2017
Kenneth Branagh, Willem Dafoe
-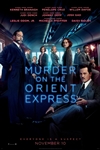 What starts out as a lavish train ride through Europe quickly unfolds into one of the most stylish, suspenseful and thrilling mysteries ever told. From the novel by best-selling author Agatha Christie, "Murder on the Orient Express" tells the tale of thirteen strangers stranded on a train, where everyone's a suspect. One man must race against time to solve the puzzle before the murderer strikes again.
Official Site
Trailer
---
Justice League
()
11/17/2017
Ben Affleck, Amy Adams
-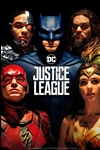 Fueled by his restored faith in humanity and inspired by Superman's selfless act, Bruce Wayne enlists the help of his newfound ally, Diana Prince, to face an even greater enemy. Together, Batman and Wonder Woman work quickly to find and recruit a team of metahumans to stand against this newly awakened threat. But despite the formation of this unprecedented league of heroes Batman, Wonder Woman, Aquaman, Cyborg and The Flash - it may already be too late to save the planet from an assault of catastrophic proportions.
Official Site
Trailer
---
Three Billboards Outside Ebbing, Missouri
(R)
11/17/2017
Frances McDormand, Woody Harrelson
-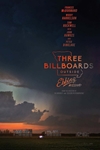 After months have passed without a culprit in her daughter's murder case, Mildred Hayes makes a bold move, painting three signs leading into her town with a controversial message directed at William Willoughby, the town's revered chief of police. When his second-in-command Officer Dixon, an immature mother's boy with a penchant for violence, gets involved, the battle between Mildred and Ebbing's law enforcement is only exacerbated.
Official Site
Trailer
---
Wonder
(PG)
11/17/2017
Julia Roberts, Jacob Tremblay
-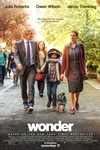 Based on the New York Times bestseller, WONDER tells the inspiring and heartwarming story of August Pullman. Born with facial differences that, up until now, have prevented him from going to a mainstream school, Auggie becomes the most unlikely of heroes when he enters the local fifth grade. As his family, his new classmates, and the larger community all struggle to find their compassion and acceptance, Auggie's extraordinary journey will unite them all and prove you can't blend in when you were born to stand out.
Official Site
Trailer
---
Coco
(PG)
11/22/2017
Gael García Bernal, Anthony Gonzalez
-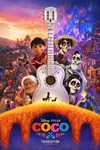 Despite his family's baffling generations-old ban on music, Miguel (voice of newcomer Anthony Gonzalez) dreams of becoming an accomplished musician like his idol, Ernesto de la Cruz (voice of Benjamin Bratt). Desperate to prove his talent, Miguel finds himself in the stunning and colorful Land of the Dead following a mysterious chain of events. Along the way, he meets charming trickster Hector (voice of Gael García Bernal), and together, they set off on an extraordinary journey to unlock the real story behind Miguel's family history.
Official Site
Trailer
---
Darkest Hour
(PG-13)
11/22/2017
Lily James, Ben Mendelsohn
-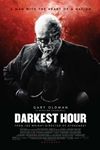 Within days of becoming Prime Minister of Great Britain, Winston Churchill must face one of his most turbulent and defining trials: exploring a negotiated peace treaty with Nazi Germany, or standing firm to fight for the ideals, liberty and freedom of a nation. As the unstoppable Nazi forces roll across Western Europe and the threat of invasion is imminent, and with an unprepared public, a skeptical King, and his own party plotting against him, Churchill must withstand his darkest hour, rally a nation, and attempt to change the course of world history.
Official Site
Trailer
---
Molly's Game
(NR)
11/22/2017
Jessica Chastain, Idris Elba
-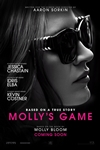 MOLLY'S GAME is the true story of Molly Bloom a beautiful, young, Olympic-class skier who ran the world's most exclusive high-stakes poker game for a decade before being arrested in the middle of the night by 17 FBI agents wielding automatic weapons. Her players included Hollywood royalty, sports stars, business titans and finally, unbeknownst to her, the Russian mob. Her only ally was her criminal defense lawyer Charlie Jaffey, who learned that there was much more to Molly than the tabloids led us to believe.
Official Site
Trailer
---
The Disaster Artist
(NR)
12/1/2017
James Franco, Dave Franco
- 1 hr. 38 mins.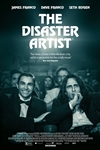 Based on Greg Sestero's best-selling tell-all about the making of Tommy Wiseau's cult-classic disaster piece THE ROOM ("The Greatest Bad Movie Ever Made"), THE DISASTER ARTIST is a hilarious and welcome reminder that there is more than one way to become a legend- and no limit to what you can achieve when you have absolutely no idea what you're doing.
Official Site
Trailer
---
National Theatre Live: Follies
()
12/6/2017
- 3 hr. 30 mins.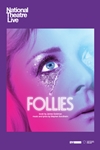 Official Site
Trailer
---
The Shape of Water
(R)
12/8/2017
Michael Shannon, Sally Hawkins
- 2 hr. 3 mins.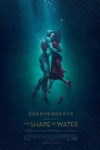 THE SHAPE OF WATER - an other-worldly fairy tale, set against the backdrop of Cold War era America circa 1963. In the hidden high-security government laboratory where she works, lonely Elisa is trapped in a life of silence and isolation. Elisa's life is changed forever when she and co-worker Zelda discover a secret classified experiment.
Official Site
Trailer
---
Ferdinand
()
12/15/2017
John Cena, Kate McKinnon
-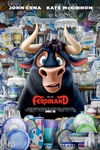 The story of a giant bull with a big heart. After being mistaken for a dangerous beast, he is captured and torn from his home. Determined to return to his family, he rallies a misfit team on the ultimate adventure. Set in Spain, Ferdinand proves you can't judge a bull by its cover.
Official Site
Trailer
---
Star Wars: The Last Jedi
()
12/15/2017
Daisy Ridley, John Boyega
-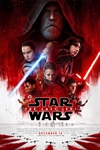 Official Site
Trailer
---
National Theatre Live: Young Marx
()
1/17/2018
Rory Kinnear, Oliver Chris
- 3 hr. 40 mins.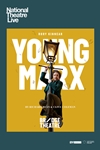 Rory Kinnear is Marx and Oliver Chris is Engels, in this new comedy written by Richard Bean and Clive Coleman. Broadcast live from The Bridge Theatre, London, the production is directed by Nicholas Hytner and reunites the creative team behind Broadway and West End hit comedy One Man, Two Guvnors. 1850, and Europe's most feared terrorist is hiding in Dean Street, Soho. Broke, restless and horny, the thirty-two-year-old revolutionary is a frothing combination of intellectual brilliance, invective, satiric wit, and child-like emotional illiteracy. Creditors, spies, rival revolutionary factions and prospective seducers of his beautiful wife all circle like vultures. His writing blocked, his marriage dying, his friend Engels in despair at his wasted genius, his only hope is a job on the railway. But there's still no one in the capital who can show you a better night on the piss than Karl Heinrich Marx.
Official Site
Trailer
---
National Theatre Live: Cat on a Hot Tin Roof
()
2/28/2018
- 3 hr. 5 mins.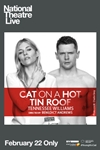 Official Site
Trailer
---
National Theatre Live : Julius Caesar
()
4/25/2018
Ben Whishaw, Michelle Fairley
- 3 hr. 0 mins.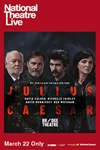 Ben Whishaw and Michelle Fairley play Brutus and Cassius, David Calder plays Caesar and David Morrissey is Mark Antony. Broadcast live from The Bridge Theatre, London. Caesar returns in triumph to Rome and the people pour out of their homes to celebrate. Alarmed by the autocrat's popularity, the educated élite conspire to bring him down. After his assassination, civil war erupts on the streets of the capital. Nicholas Hytner's production will thrust the audience into the street party that greets Caesar's return, the congress that witnesses his murder, the rally that assembles for his funeral and the chaos that explodes in its wake
Official Site
Trailer
---