Emma
(PG)
3/5/2020
Anya Taylor-Joy, Bill Nighy
- 2 hr. 4 mins.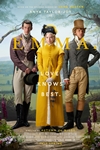 Jane Austen's beloved comedy about finding your equal and earning your happy ending, is reimagined in this delicious new film adaptation of EMMA. Handsome, clever, and rich, Emma Woodhouse is a restless queen bee without rivals in her sleepy little town. In this glittering satire of social class and the pain of growing up, Emma must adventure through misguided matches and romantic missteps to find the love that has been there all along.
Official Site
Trailer
---
Onward
(PG)
3/6/2020
Chris Pratt, Tom Holland
- 1 hr. 49 mins.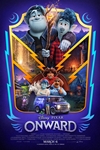 Set in a suburban fantasy world, Disney-Pixar's "Onward" introduces two teenage elf brothers who embark on an extraordinary quest to discover if there is still a little magic left out there.
Official Site
Trailer
---
Going Attractions: The Definitive Story of the Movie Palace
(NR)
3/18/2020
Leonard Maltin, Ross Melnick
- 1 hr. 24 mins.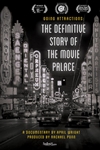 Other countries built palaces for royalty; in the United States we built them to watch movies.GOING ATTRACTIONS celebrates the splendor and grandeur of the great cinemas of the United States, built when movies were the acme of entertainment and the stories were larger than life, as were the venues designed to show them.
Official Site
Trailer
---
A Quiet Place Part II
()
3/20/2020
Emily Blunt, Cillian Murphy
-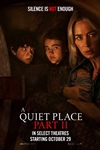 Following the deadly events at home, the Abbott family (Emily Blunt, Millicent Simmonds, Noah Jupe) must now face the terrors of the outside world as they continue their fight survival in silence. Forced to venture into the unknown, they quickly realize that the creatures that hunt by sound are not the only threats that lurk beyond the sand path.
Official Site
Trailer
---
Mulan
(PG-13)
3/27/2020
Liu Yifei, Donnie Yen
-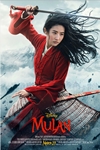 Acclaimed filmmaker Niki Caro brings the epic tale of China's legendary warrior to life in Disney's "Mulan," in which a fearless young woman risks everything out of love for her family and her country to become one of the greatest warriors China has ever known. When the Emperor of China issues a decree that one man per family must serve in the Imperial Army to defend the country from Northern invaders, Hua Mulan, the eldest daughter of an honored warrior, steps in to take the place of her ailing father. Masquerading as a man, Hua Jun, she is tested every step of the way and must harness her inner-strength and embrace her true potential. It is an epic journey that will transform her into an honored warrior and earn her the respect of a grateful nation... and a proud father.
Official Site
Trailer
---
Peter Rabbit 2: The Runaway
(PG)
4/3/2020
Rose Byrne, Domhnall Gleeson
-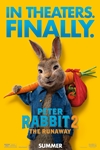 In PETER RABBIT 2: THE RUNAWAY, the lovable rogue is back. Bea, Thomas, and the rabbits have created a makeshift family, but despite his best efforts, Peter can't seem to shake his mischievous reputation. Adventuring out of the garden, Peter finds himself in a world where his mischief is appreciated, but when his family risks everything to come looking for him, Peter must figure out what kind of bunny he wants to be.
Official Site
Trailer
---
No Time To Die
(PG-13)
4/10/2020
Daniel Craig, Ralph Fiennes
- 2 hr. 43 mins.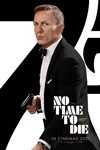 In No Time To Die, Bond has left active service and is enjoying a tranquil life in Jamaica. His peace is short-lived when his old friend Felix Leiter from the CIA turns up asking for help. The mission to rescue a kidnapped scientist turns out to be far more treacherous than expected, leading Bond onto the trail of a mysterious villain armed with dangerous new technology.
Official Site
Trailer
---
Trolls World Tour
(PG)
4/17/2020
Anna Kendrick, Justin Timberlake
-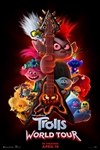 In an adventure that will take them well beyond what they've known before, Poppy and Branch discover that they are but one of six different Troll tribes scattered over six different lands and devoted to six different kinds of music: Funk, Country, Techno, Classical, Pop and Rock. Their world is about to get a lot bigger and a whole lot louder.
A member of hard-rock royalty, Queen Barb, aided by her father King Thrash, wants to destroy all other kinds of music to let rock reign supreme. With the fate of the world at stake, Poppy and Branch, along with their friends-set out to visit all the other lands to unify the Trolls in harmony against Barb, who's looking to upstage them all.
Official Site
Trailer
---
Black Widow
()
5/1/2020
Scarlett Johansson, David Harbour
-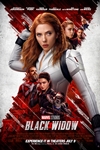 Scarlett Johansson reprises her role as Natasha/Black Widow in Marvel Studios' action-packed spy thriller "Black Widow" - the first film in Phase Four of the Marvel Cinematic Universe.
Official Site
Trailer
---
Scoob!
()
5/15/2020
Kiersey Clemons, Zac Efron
-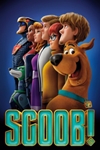 Official Site
Trailer
---
The SpongeBob Movie: Sponge On The Run
()
5/22/2020
Clancy Brown, Tom Kenny
-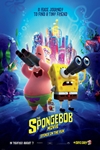 This Memorial Day weekend, SpongeBob SquarePants, his best friend Patrick Star and the rest of the gang from Bikini Bottom hit the big screen in the first-ever all CGI SpongeBob motion picture event. After SpongeBob's beloved pet snail Gary is snail-napped, he and Patrick embark on an epic adventure to The Lost City of Atlantic City to bring Gary home. As they navigate the delights and dangers on this perilous and hilarious rescue mission, SpongeBob and his pals prove there's nothing stronger than the power of friendship.
Official Site
Trailer
---
Wonder Woman 1984
()
6/5/2020
Gal Gadot, Chris Pine
-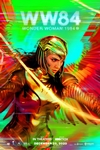 Fast forward to the 1980s as Wonder Woman's (Gal Gadot) next big screen adventure finds her facing an all-new foe: The Cheetah (Kristen Wiig).
Official Site
Trailer
---
Top Gun: Maverick
()
6/26/2020
Tom Cruise, Miles Teller
-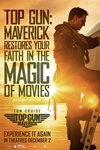 After more than thirty years of service as one of the Navy's top aviators, Pete "Maverick" Mitchell (Tom Cruise) is where he belongs, pushing the envelope as a courageous test pilot and dodging the advancement in rank that would ground him. When he finds himself training a detachment of Top Gun graduates for a specialized mission the likes of which no living pilot has ever seen, Maverick encounters Lt. Bradley Bradshaw (Miles Teller), call sign: "Rooster," the son of Maverick's late friend and Radar Intercept Officer Lt. Nick Bradshaw, aka "Goose".
Facing an uncertain future and confronting the ghosts of his past, Maverick is drawn into a confrontation with his own deepest fears, culminating in a mission that demands the ultimate sacrifice from those who will be chosen to fly it.
Official Site
Trailer
---
Minions: The Rise of Gru
()
7/3/2020
Steve Carell, Pierre Coffin
- 1 hr. 30 mins.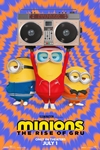 Official Site
Trailer
---
Tenet
()
7/17/2020
John David Washington, Robert Pattinson
-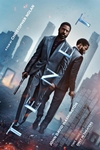 Official Site
Trailer
---
The French Dispatch
(R)
7/24/2020
Timothée Chalamet, Saoirse Ronan
- 1 hr. 48 mins.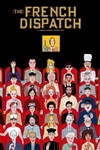 THE FRENCH DISPATCH brings to life a collection of stories from the final issue of an American magazine published in a fictional 20th-century Fench city.
Official Site
Trailer
---