Going Attractions: The Definitive Story of the Movie Palace
(NR)
5/6/2020
Leonard Maltin, Ross Melnick
- 1 hr. 24 mins.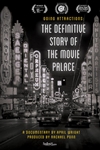 Other countries built palaces for royalty; in the United States we built them to watch movies.GOING ATTRACTIONS celebrates the splendor and grandeur of the great cinemas of the United States, built when movies were the acme of entertainment and the stories were larger than life, as were the venues designed to show them.
Official Site
Trailer
---
Scoob!
(PG)
5/15/2020
Kiersey Clemons, Zac Efron
-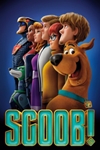 The first full-length animated Scooby-Doo adventure for the big screen is the never-before told stories of Scooby-Doo's origins and the greatest mystery in the career of Mystery Inc. "SCOOB!" reveals how lifelong friends Scooby and Shaggy first met and how they joined with young detectives Fred, Velma and Daphne to form the famous Mystery Inc. Now, with hundreds of cases solved and adventures shared, Scooby and the gang face their biggest, most challenging mystery ever: a plot to unleash the ghost dog Cerberus upon the world. As they race to stop this global dogpocalypse, the gang discovers that Scooby has a secret legacy and an epic destiny greater than anyone imagined.
Official Site
Trailer
---
The SpongeBob Movie: Sponge On The Run
()
5/22/2020
Clancy Brown, Tom Kenny
-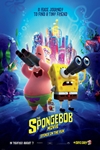 This Memorial Day weekend, SpongeBob SquarePants, his best friend Patrick Star and the rest of the gang from Bikini Bottom hit the big screen in the first-ever all CGI SpongeBob motion picture event. After SpongeBob's beloved pet snail Gary is snail-napped, he and Patrick embark on an epic adventure to The Lost City of Atlantic City to bring Gary home. As they navigate the delights and dangers on this perilous and hilarious rescue mission, SpongeBob and his pals prove there's nothing stronger than the power of friendship.
Official Site
Trailer
---
Top Gun: Maverick
()
6/26/2020
Tom Cruise, Miles Teller
-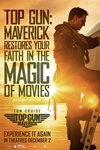 After more than thirty years of service as one of the Navy's top aviators, Pete "Maverick" Mitchell (Tom Cruise) is where he belongs, pushing the envelope as a courageous test pilot and dodging the advancement in rank that would ground him. When he finds himself training a detachment of Top Gun graduates for a specialized mission the likes of which no living pilot has ever seen, Maverick encounters Lt. Bradley Bradshaw (Miles Teller), call sign: "Rooster," the son of Maverick's late friend and Radar Intercept Officer Lt. Nick Bradshaw, aka "Goose".
Facing an uncertain future and confronting the ghosts of his past, Maverick is drawn into a confrontation with his own deepest fears, culminating in a mission that demands the ultimate sacrifice from those who will be chosen to fly it.
Official Site
Trailer
---
Minions: The Rise of Gru
()
7/3/2020
Steve Carell, Pierre Coffin
- 1 hr. 30 mins.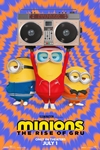 In the heart of the 1970s, amid a flurry of feathered hair and flared jeans, Gru is growing up in the suburbs. A fanboy of a supervillain supergroup known as the Vicious 6, Gru hatches a plan to become evil enough to join them. Luckily, he gets some mayhem-making backup from his loyal followers, the Minions. Together, Kevin, Stuart, Bob, and Otto-a new Minion sporting braces and a desperate need to please-deploy their skills as they and Gru build their first lair, experiment with their first weapons and pull off their first missions.
Official Site
Trailer
---
Ghostbusters: Afterlife
()
7/10/2020
Carrie Coon, Finn Wolfhard
-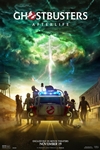 From director Jason Reitman and producer Ivan Reitman, comes the next chapter in the original Ghostbusters universe. In Ghostbusters: Afterlife, when a single mom and her two kids arrive in a small town, they begin to discover their connection to the original ghostbusters and the secret legacy their grandfather left behind.
Official Site
Trailer
---
Tenet
()
7/17/2020
John David Washington, Robert Pattinson
-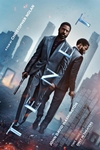 Official Site
Trailer
---
The French Dispatch
(R)
7/24/2020
Timothée Chalamet, Saoirse Ronan
- 1 hr. 48 mins.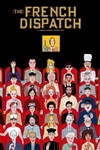 THE FRENCH DISPATCH brings to life a collection of stories from the final issue of an American magazine published in a fictional 20th-century Fench city.
Official Site
Trailer
---
Jungle Cruise
()
7/24/2020
Dwayne Johnson, Emily Blunt
- 1 hr. 30 mins.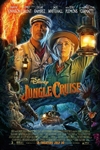 Official Site
Trailer
---
Peter Rabbit 2: The Runaway
(PG)
8/7/2020
Rose Byrne, Domhnall Gleeson
- 1 hr. 25 mins.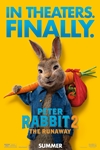 In PETER RABBIT 2: THE RUNAWAY, the lovable rogue is back. Bea, Thomas, and the rabbits have created a makeshift family, but despite his best efforts, Peter can't seem to shake his mischievous reputation. Adventuring out of the garden, Peter finds himself in a world where his mischief is appreciated, but when his family risks everything to come looking for him, Peter must figure out what kind of bunny he wants to be.
Official Site
Trailer
---
Wonder Woman 1984
()
8/14/2020
Gal Gadot, Chris Pine
-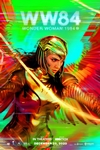 Fast forward to the 1980s as Wonder Woman's (Gal Gadot) next big screen adventure finds her facing an all-new foe: The Cheetah (Kristen Wiig).
Official Site
Trailer
---
No Time To Die
(PG-13)
11/25/2020
Daniel Craig, Ralph Fiennes
- 2 hr. 43 mins.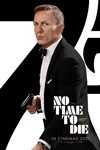 In No Time To Die, Bond has left active service and is enjoying a tranquil life in Jamaica. His peace is short-lived when his old friend Felix Leiter from the CIA turns up asking for help. The mission to rescue a kidnapped scientist turns out to be far more treacherous than expected, leading Bond onto the trail of a mysterious villain armed with dangerous new technology.
Official Site
Trailer
---